Hi, first time poster, been checking the site for a while now

On our way to Cuba next week

:)
Does anyone know if there is flight paths for aircraft available on the internet, I realise that they don't always fly the same route, just interested what route the plane will take to Cuba.
Cheers

boogybaz,
This is the normal route (been twice, and it was this route both times):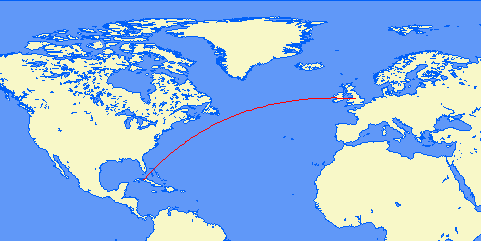 It's not a very accurate map, but it'll give you an idea. You'll head out over Ireland, head west across the Atlantic towards Nova Scotia and Canada, then turn south-west and follow the eastern coastline of America down to the Bahamas. You'll start your descent soon after depending if you're going to Varadero, Cayo Coco or Holguin.
Hope that helps,
Darren
Hi Daz, thats fascinating mate, do you have the facility to show me the equivalent from Manchester to Malta ?.

Regards
Sliema2
Sliema2
do you have the facility to show me the equivalent from Manchester to Malta
No problem, here you go!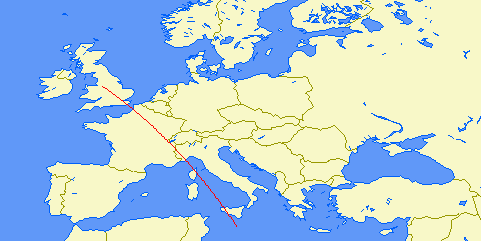 The distance is 1456 miles as the crow flies, or in your case,
Airbus A319!
Darren
Hi Daz, could you please show me the route from Gatwick to Reus airport. Is it just a case of straight down?
steffers,
Its pretty much a straight flight south from Gatwick, only 694 miles: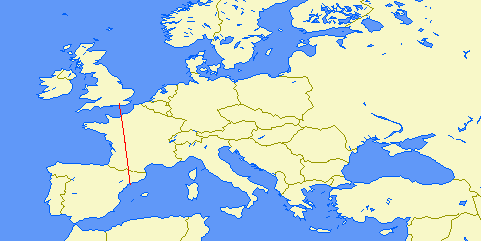 I think you might have started something here boogybaz!!!!!!
Darren
shirley h,
These are the usual flight paths: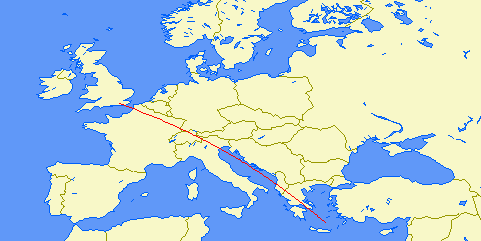 LGW - JTR: 1624 miles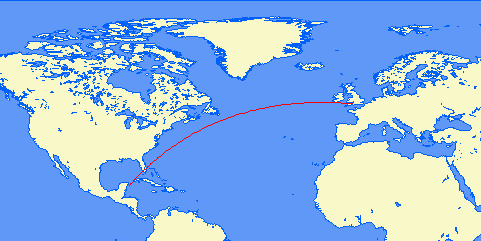 CWL - CUN: 4826 miles
Hope that helps!
Darren
Hi

I'm travelling to Gran Canaria on the 26th June, returning on the 3rd, from NEMA on TOM6073 and TOM6074 respectively.

Could anyone post the flightpath for this and/or plane details?

Thanks
TimmyP,
These are your flight details (not sure why the flight numbers are different?):
Outbound: Dep EMA Mom 16:20, Arr LPA 20:40, Boeing 757-204, Flight No: TOM6541
Inbound: Dep LPA Mon 21:40, Arr EMA Tue 01:50, Boeing 757-204, Flight no: TOM6542
This is a rough routing....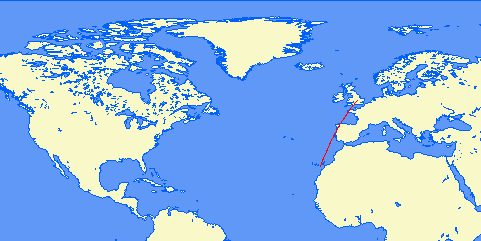 Distance: 1864 miles
....although its more common to head on more of a southerly heading than is shown on this routing, across the Bay of Biscay, through Portugal and entering the Atlantic just to the west of Faro rather than down the coastline as shown.
Have a great time,
Darren
Hi there is the flight path to the Dominican Republic similar to the Mexico flight path
Sueellis,

Depending on the jetstream position and where you are departing from, yes.

Darren
Post a Reply
Please sign in or register an account to reply to this post.