9 Reviews
Traveller Rating
Excellent

4

Very Good

3

Good

2

Average

0

Poor

0
Review Overview
Cleanliness

Entertainment

Food

Service
We went on Ocean Majesty in 1997, it was wonderful and we had never had such a relaxing holiday. My soul mate passed away in 2010. We enjoyed it so much, it was clean, the staff were fantastic people. There were people that had travelled year in year out on the lovely old ship.

The food was great, the entertainment was good, we couldn't have asked for more from a small ship and it was so cheap too. We tried to go again but our booking date was changed and we couldn't go. I would love to go again but am alone now.
Recommended
We have recently returned from the final cruise on Ocean Majesty sailing from Souhampton calling at Vigo, Lisbon, Valencia and Barcelona. Whilst I would agree that the ship is old, we had no problem with the cleanliness on board. Our cabin was kept spotless, sheets etc. changed daily, by Glenn our Steward.

We had our evening meal at second sitting and found the choice of food excellent, well presented by our Waiter and assistant. If your meal was not to your liking there was no problem in having it changed. We took our other meals in the Lido Buffet and again there was always plenty to choose from.

Staff from the top down to the cleaners were always polite and nothing was too much trouble.

The entertainment team were the best we have seen (and we have done 5 cruises on this ship) costumes were excellent.

Had the ship not being taken out of service with Page and Moy we would certainly have considered taking another cruise.

My final comment would be that I am pleased that Mr.Bennett was not on our table as I feel we would have had to endure an endless list of complaints.
Travel operator: Page & Moy
Recommended
We were travelling on the Ocean Majesty for the second time with some friends who were on their first cruise. Check in at the car park at Harwich could not have been easier and the shuttle bus took us immediately to the check in area. Unfortunately the ship had been delayed at sea so our departure time had been put back 4 hours ( we had been informed of this delay the day before ) but we were well looked after and given refreshments paid for by Page and Moy until the ship was ready for us. Ocean Majesty is a well loved ship and the staff work hard to keep her in tip top condition despite her age and she was clean and fresh in all areas.
Our cabin was very comfortable and our steward Alexander could not have been more helpful. He looked after us very well and was a pleasure to know.
The restaurant staff were first class as was the food.
We are sorry we will not be able to sail on Ocean Majesty again because we and our friends thoroughly enjoyed our cruise to the Norwegian Fjords as we understand she is not to be used by Page and Moy next year.
Travel operator: Page and Moy
Recommended
The Maj was very clean my husband & I were amazed at how efficient our cabin steward was. All food was well presented & enjoyable.I have read the comment about lack of windows in the main dining room & did not find this a problem as the lighting compensated & having cruised with Holland America the dining room windows had heavy drapes which were closed at meal times.
The staff were all extremely friendly & helpful, giving a top service with a smile. The entertainment was more than adequate & the ships dancers were fantastic to watch, they were also very friendly enjoying sitting & having a chat while on their free time. We would be happy to sail on her again if she was not going to be retired.
Our only moan & yes there has to be one were the MOANERS who seem to go holiday just to find faults where there are none. And yes we did pay the full price & felt it was good value for money. We to had rain but won't blame Page and Moy for the weather. On sunny days we had plenty of room to relax on the sun deck.
We had GREAT FUN at the Jose cocktail sessions, deck party & the village fete(which raised money for a good cause)to name but a few. My husband & I say THANK YOU to ALL the staff for a truly FUN two weeks.
Travel operator: travelsphere
Recommended
I have to say that Joe Bennet's comments say almost everything about this ship.
We sailed to the Arctic Circle in this old tub and believe me it really rocked and rolled all the way up and all the way down. Surely Page and Moy must have realised that a more substantive ship was desirable for their clients comfort. Perhaps the number of complaints has at last hit home to them because this is the last year that they will be using this old tub.
The cost of this holiday was halved a short while before the sailing date but were the full fare paying clients offered a free up grade ? NO we were most certainly not .So much for their concern and consideration for current clients.
On this trip we even had people who cheated in the 6 times daily quizes !!!!!!! Even your fellow passengers end up ripping you off. Are they the regulars who know the system ? What a clientelle
I consider the price of almost £2000 per person a first class price but a first first class cruise was definitely not supplied.
Don't bother complaining to the company because if unfortunately you are successful you will just get vouchers to use on another Page and Moy holiday. Do you really want to spend a further substantial amount of money to have another similar experience.

Travel operator: page & moy
CHAIROBICS and COLD CUSTARD.

I travelled on the Ocean Majesty from Liverpool for eleven days to Ireland and France taking in Dublin/Fowey Cornwall/Rouen/Nantes/Bordeaux/Brest, returning to Southampton. The weather throughout was awful, save a couple of dry days, but I hope that this will not flavour my review negatively. Perhaps beacause of the weather, too much of my attention was place on the ship's facilities, but I will try to be objective.
Everthing about the ship was just about acceptable overall, but I will highlight areas were they were not acceptable and areas were they were good. Nothing about the ship would I describe as excellent.
SOME PERSPECTIVE
To put my perspective in context, I and my wife are both over 55, but are some years short of drawing our OAPs. The average age on this particular voyage was 77 (I was told by a fellow passenger who I have no reason to doubt). I can quite believe this as my own observation may have put the average higher. So this review is from a relatively 'young' traveller.
I might add that the age group (P&M target?) on the ship when asked or volunteered their opinion, mostly thought things were OK, with a fair number being negative.

THE SHIP
The Ship is looking quite tired now and the public areas are 'acceptable' without being exciting in any way. The decor throughtout is bland, and in the Lido dining area and bar not vey appealing and give the impression of a 50's canteen.
Breakfast, Lunch may be taken in the Restaurant on Deck 3 or in the Lido self service area. Dinner is always taken in the Main Restaurant(windowless; on Deck 3, so not much roll in bad weather)in two sittings.
FOOD
The food was 'acceptable' (edible), so I never really looked forward to a meal with great anticipation or enthusiasm. There were also too many occassions when I sent food back for being too cold, both main
courses and desserts. Yes the were reheated(not replaced) and it was almost as if the staff expected it to happen. I add here that I am loath to complain unless it is absolutely correct to do so.
The quality of the food, in my opinion, was not as good as it could have been. In particular several guests made negative comments about the water quality at dinner, particularly on the first night. I and several others commented that the breakfast cereal, eggs, bacon were not first quality, the self service tea area in the lido consistently ran out of tea and cups etc. The breakfast milk, seemed to me, to be of the long life variety. This was a major shortcoming for me, in that I am very much a breakfast person.

DRINK
The house wine was very sharp and not v. good, BUT the other drink were good brands -Bailys Smirnof etc.

CABINS, were what you would expect me to say now -'accepable'. mine was looking a bit tired like the rest of the ship.

STAFF, Syd the Maitre d' presided over matters with a sunny and smiling disposition and I feel his talents would be better appreciated on a more luxurious vessel. Waiting staff were a bit rushed, I was 'mint sauced' and 'peppered' etc when I was just finishing or half way through my meals. There were better nights, particularly the Gala dinner evening, this was very good.
Drinks service at the bars were slow, the lounges were better. The Lido bar has one waitress who has turned avoiding eye contact into an Olympic event.

HYGIENE. This is now a major issue on most cruises. The ship was not as vigilant as others in enforcing the use of hand wsh before entering eating areas. Many times I saw people waltz past the cleansing station. This should have been enforced as vigorously as other lines manage the issue.

ENTERTAINMENT was very low key. The high points were Daniel, a young pianist/singer who was pretty good, particularly in the intimate atmosphere of the Observation Lounge. The show team were a talented group of young people, very pleasant on and off stage. The Ent Director also was very positive. I felt they were hampered by a small production budget for costumes possibly? There were two Guest acts. Aiden Hervey a Comic? Who has been on prime time tv in the 70's? He was telling very old jokes (perhaps he thought these guests may not have remembered them) and a Tom Jones impressionist, who was indisposed, so did not perform.
Port Lectures were excellent, very informative. The wine lecture was dry(sorry) and fairly boring even though the lecturer was obviously an expert.
Lots of quizzes and puzzles etc. The highlight for me was Chairobics (I kid U not, and no I didn't take part) This was seated exercise, suitable for ship clientele without being exhausting because of the potentially grave consequences.

SHIPMATES
I feel sure that many of the very loyal guests of Ocean Majesty (some shipmates were on their 7/8/9nth cruise) thoroughly enjoyed their voyage. I particularly enjoyed their wit, wisdom and energy in some of the many conversations I shared. They seemed to belong to a dwindling band of middle class British holidaymaker, where old fashioned values are(thankfully) still important and most rigidly adhered to. Dressing for dinner, wearing DJ for formal nights, a tie and jacket for informal evenings almost complied 100%, but there were mostly ties in evidence on the casual nights! Even the quizzes evoked their background (K is the symbol for which element?) is one question as against maybe a Soap/pop question for more 'popular' cruises.

So like most Brits we made the most of it despite the poor weather, maybe the infrastrure both in respect of entertainment and leisure (this boat has the smallest gym - on the ocean?) I have seen. The Sun deck and pool area were hardly used due to the weather. They were small and I can't comment how they would handle demand in better weather.

OVERALL
For me given the context I gave to you earlier it was too much like floating nursing home. Many of the cruisers were very infirm and had mobility problems. All this was on a ship that was most certainly not designed for those less mobile than average. There were steps separating every room area/cabins etc.
It was a daily and regular occurence to see waiters carrying breakfast/lunch trays for clients not able to manage them a short distance from the serving area to the tables on Lido deck.

VALUE
There is much better value to be had elsewhere, in my opinion for food, certainly, and for facilities. The fact is that the ship enjoys a faithful following. It is not for me, and I will not be choosing this type of cruise for 30 years or so(if ever). BUT who an I to doubt their choice, a lot of the guests seemed to genuinely enjoy themselves.

QUIZ If you answered that K is the symbol for Potassium, you may just be a candidate for an Ocean Majesty Cruise.

PORTS OF CALL Despite the weather Rouen cathedral is the most beautiful cathedral I have seen, Bordeaux is also a wonderful berth right in the centre of town. Fowey in Cornwall was very picture postcard pretty.

FINALLY
Congratulations for getting this far and thanks for reading this review, I hope it helps you.

Travel operator: Page & Moy
The ship is old and small but in immaculate condition and spotlessly clean. The food in the Lido Buffet for breakfast and lunch is well cooked and well served and there's plenty of choice. Dinner in the restaurant is a pleasure, with attentive staff and lovely food. The crew and the Page & Moy staff are without exception friendly and helpful. We loved the entertainment, but this is a very personal view and we accept that other people may have a different view.

In praise of Ocean Majesty

DAY 1 We arrived a Harwich in good time, parked the car and tipped the porter who took our cases out of the boot. Walked to the terminal to wait in the departure lounge and 'people watch' for about half an hour before embarkation opened. We stood to allow an elderly couple to sit and the doors to passport control etc. opened so we were first through. The whole process took less than ten minutes, including being shown to our cabin, and we were sitting in the Majestic Lounge with a beer. I was greeted by name by the barman, Alex even though it was two years since we were last on Ocean Majesty. A late lunch is provided in the Lido Buffet, but since we were not hungry we spent time on deck instead.

Lifeboat drill went smoothly and we showered and changed for second sitting dinner then listened to music in the lounge before descending to the restaurant (the only drawback on the ship, the restaurant has no windows). We were greeted by Sid, the maître'd who is very smooth and very good at his job. He speaks to every table at both sittings, asking if everything is OK and giving bits of information about the following day. We always choose a table for six or eight and introduced ourselves to our dining companions. Our waiter, his assistant and our wine waiter introduced themselves and were attentive and amusing. Two of our little group were vegetarian and were provided with an alternative menu, which changed daily. This is a small ship and while the choice of dishes may not be extensive, the food was always of good quality and always the correct temperature. Being second sitting we were not at all rushed in the restaurant and were always offered a second or even third cup of coffee.

We had not previously been in the habit of spending evenings in the Show Lounge, preferring the Observation Lounge with it's pianist, however hearing that the entertainment had been 'revamped' we were interested to see what was on offer. The Hosts and Hostesses Show was a lovely introduction to the people who would be entertaining us for nearly three weeks and we were very impressed. After the show Mark Bellinger, Cruise Director, took to the stage and opened with 'Sweet Home Alabama' which sorted the sheep from the goats as the older end of the audience decided it was not their thing. Mark, backed by a very talented young band 'Ocean Vibe' entertained us for another 45 minutes, then the band played for anyone who wanted to dance. Was invited to dance by Craig, young and gorgeous, yes, I know the entertainment staff are paid to dance with fat middle aged women, but it was still fun! Things were looking up on the entertainment front!

DAY 2. At sea. Breakfast in the Lido Buffet, on deck. Wide variety of food to suit every taste but need to eat hot food first unless you want to queue up twice. Waiters were very helpful in finding a table and I was greeted by name again. It can't just be me, can it? Attended a talk by Peter Holden, RSPB expert, on the wildlife we could expect to see. He was very easy to listen to and very informative. Also very approachable "If I'm on deck with my binoculars on my shoulder, I'm working, come and talk to me."
Music in the Majestic Lounge, with Mark, before lunch. Very pleasant.
Formal night with Captain's cocktail party where the officers and entertainment staff are introduced. Cocktails are plentiful and beautifully presented. Craig, the Cruise Manager did the introductions as the Captain's English, while much better than my Greek, was hesitant. Show lounge in the evening again.

DAY 3. Floro. Apparently we were the first cruise ship to visit Floro, a really pretty place with lovely people who had made an effort to make us welcome, even putting extra staff in the Tourist Information office and closing the main street to traffic. We were given a map detailing recommended walks before going ashore and since it was a lovely day, off we went. A little shopping was in order, I found an 'Aladdin's Cave' with needlework and art supplies and kitchen equipment and was pleased with the prices. Norway seems less expensive than it used to – I think UK has caught up! Floro being a very small place, returning to the ship for lunch was not a problem and we ate on deck in the sunshine. The afternoon was spent on another walk, where we saw a lot of birds, which we were able to identify thanks to Peter. We returned to the ship for afternoon tea, where we met Bernard, the best waiter on any cruise ship, anywhere, who had been our waiter on our previous cruise. Are you spotting a pattern here?
The theme of the show was 'Idols and Icons' and I was doubtful because I don't generally like 'tribute' acts, but the entertainment staff did a great job, tongue in cheek and I loved it. My husband was propositioned by 'Dolly Parton' which made his day. After midnight (small ship, music stops at midnight) Mark hosted a 'Night Owls' get together in the cinema which is at the bottom of the ship and out of everyone's earshot. Only about two dozen attended, so we had a lovely party.

DAY 4. Alesund. Having visited Alesund before, we had already decided to go the Atlantic Sea Park (Aquarium). It's about 4km out of town so we thought we'd take the bus as it was a very hot day. Long story short, the bus broke down so we walked anyway. It's a lovely aquarium and we enjoyed the visit, but caught the bus back mid afternoon. Enjoyed a beer on deck before a short walk along the quay prior to changing for dinner. It was 'Latin' night in the Show Lounge but the scenery won so we missed it. Apparently it was a really good show with young Craig performing a Ricky Martin set which raised the temperature a bit.

DAY 5. At sea. Loads to do. Scenery and weather great. Saw killer whales at breakfast time. Formal night. During dinner Angelo, who we had met as a barman previously and who is now a wine waiter came from the far end of the dining room to say 'hello'. Did I say what a friendly ship this is? The show was a 'Blues Brothers' tribute. OK, not everyone's cup of tea, but I loved it!

DAY6. Honningsvag for the North Cape. We had booked the excursion to the North Cape as we had only been much later in the year and wanted to see the difference in June. Not disappointed, there was still plenty of ice and snow around. We stood on the edge of Europe at about 11.45 pm and it started to snow, a few minutes later, just before midnight, the clouds parted and the sun came out! I'll never know how Page & Moy organised that! Back to the ship for hot soup & mulled wine on deck. The weather had closed in a bit by now and since we had sailed round the North Cape in beautiful sunshine a few years ago, we decided to go to bed.

Day 7. At sea. Lots to do on board. José the Bar Manager hosted a cocktail demonstration, for which there was a small charge. He is such a showman and kept us entertained for far longer than advertised. Needed nap after lunch!


Day 8. Longyearbyen, Svalbard. A shuttle bus was organised into town, but we walked as it was not far. A former mining town, now a research centre with a small museum, a few shops, post office and 'supermarket', it did not take long to look round. My husband had a business contact there so we met her for coffee and she drove us as far out of town as the road goes and then on a short tour before taking us back to the ship. If we'd had longer in port, there is a working mining museum that is supposed to be worth a visit, but we did not have time.

QE2 was at anchor and it was lovely to see her on what was probably her last visit so far north. She made a good picture with the snow clad mountains in the background. We only felt a bit superior that the Cunard customers had to queue for their tenders while we could walk straight on board.

Magdalena Fjord. A magical experience, even if it was very cold and a bit snowy. The colour of the glaciers was magnificent. We saw seals and walrus in the water and on the ice, and loads of birds which Peter was happy to identify for us. Jose had invented his own 'Magdalena' cocktail of hot chocolate with a mixture of booze added, which was lovely and warming. On leaving the fjord we turned north and cruised to the edge of the ice sheet – well in view of it, which was another first for us.

DAY 8 Ny Alesund. A very remote place and polar research centre with units from all over the world. We were given a route map and warned not to leave the designated walk ways and to beware of the arctic terns who are quite aggressive when nesting. We visited the museum, the shop/post office and walked the route noting various interesting points, and saw and photographed a snow bunting (I know what it was because Peter Holden was there). We returned to the ship and my husband went on deck while I went to warm up and listen to Mark playing guitar and singing in the lounge. I had only been inside a few minutes when said husband came down to say there were whales passing the ship and I should go and look. The whales in question were belugas and there appeared to be dozens, if not hundreds, of them. They were going up the fjord to feed and took over an hour to pass the ship. What an amazing experience!

DAY 9. At sea.

DAY 10. Tromso. I'd done a bit of research before we sailed and knew that I wanted to visit Polaria, a museum devoted to arctic wildlife. It was only a short walk from the ship and with its three tame rescued seals and seal tunnel was definitely worth the visit. We elected to save the trip to the Arctic Cathedral and up the mountain for next time and had a leisurely stroll round town.

DAY 11 At sea.

DAY 12. Lofoten Islands. Knowing that while the Lofoten Islands are very pretty, there's not much in Leknes on a week day and less on Sunday, we booked an excursion to the Viking Museum. A lovely day to drive across Veservagoy to the museum and well worth it when we got there. The Viking longhouse is a complete reconstruction by the side of the original archaeological site and the guide made us very welcome and said we could touch or try anything since it was all new, but built to the original specification. The visit was timed very well and we boarded the bus for the journey back via a fishing village and a stave church. The guide was knowledgeable, witty and very friendly.

DAY 13. Andalsnes & Molde. Another lovely day in an attractive small town at the end of a railway track. We weren't here long so had a stroll through town and did a bit of shopping (a Van Morrison CD for my husband and two books in Japanese for me – I'm studying). A bit of music from Mark before lunch and then an early lunch before the excursions got back so we didn't need to queue. In the afternoon a short sail to Molde to spend the afternoon and early evening there. Yet another beautiful town, with a lot of interesting features including a Folk Museum in a park. Free entry to the park, but nominal charge for entry to the buildings of the museum. Also nice coffee shop. Walked back to the ship through the shops. Unfortunately shops close early in Norway so unable to buy anything.

DAY 14 At sea.

DAY 15 Bergen. It's supposed to rain a lot in Bergen but this was our third visit in glorious sunshine. Unfortunately Ventura was also in port, so Bergen was more crowded than usual. We waited about ten minutes for the funicular up Mount Floyen but once at the top station we walked a few hundred yards and we were away from the other tourists. It is very beautiful on Mount Floyen with lakes and trees and loads of birds and wildlife. We came very close to a red squirrel who looked at us then ran off. We waited a few minutes and he/she came back and ran straight past us. We must have been on a squirrel highway! After a long walk we reached a refreshment kiosk and bought ice creams and bottles of water and decided to miss lunch and return to the ship for afternoon tea. On the way down to the station we met a marching band on the way up – no idea why. The queue for the funicular was quite long but since we felt we'd walked far enough we decided to wait. Passengers from Ventura were worrying about missing their booked slot for lunch – so much for freedom dining! We finished our day with a stroll along the Bryggen and a little more shopping.

DAY 16. At sea. Again lots to do. Captain's Farewell Dinner was up to standard with decent Champaign and the usual Baked Alaska on Parade. Excellent show and dancing afterwards and at 1.30 am we were still chatting in the Majestic Lounge – no packing done and cases due outside the cabin at 2 am. Then remembered the time change, so that was OK!

DAY 17. Harwich. Had breakfast on deck and watched ferries coming and going while we waited to be called for disembarkation. Didn't have to wait long, collected the luggage and walked to the car park – only a couple of hundred yards. Put Van Morrison on the CD player and drove home.

Travel operator: Page & Moy
Recommended
An earlier review descibed this ship as a "rust bucket" and I boarded with some trepidation.
I was re-assured to find that half the other passengers were regulars. Yes, the boat was built in 1966 but it it looked like it had been recently re-furbished and we found it quite acceptable. Last year we went on a huge American boat to Alaska but we preferred the the more informal aspects of Ocean Majesty. The entertainment was entirely British and, over a fortnight, you could not help but meet the engaging young entertainers as they had to help out with the trips ashore. The newly arrived Entertainment Director has added a lot of verve to rhew shows. One other passenger described the entertainment as rubbish, but he did admit he had not been to any of the shows. Maybe some peoples' expectations can never be satisfied.
As a Yachtmaster, I was impressed with the attention to safety by the Greek crew. Our cabin steward from Ghana could not be faulted. The food was not quite as good as the USA ship but do I want to end looking like a fat Yank?
Travel operator: Travelsphere
Recommended
The Ocean Majesty chartered by Page & Moy is a rust bucket. Cabin was mediocre. Shower curtain was filthy, bathroom fittings rusty. Bedcover stained and ripped. Paid extra for a porthole which due to the fact that this ship is an ex roll-on-roll-off ferry and has been modified for so called cruising the porthole was so far down into the cabin that we had to bend down to see out of it. Page and Moy are resisting any form of compensation and totally ignore my grievances giving percentages and data saying that everyone was happy with the cruise - I don't think. My husband cut his arm slightly and there remained blood stains on the sheets for three days!!

Because the temperature dropped dramatically there was no form of heating and a heater had to be squeezed out of reception.

Definitely would never sail on this rust bucket again and we paid £2,600 for the privilege. Don't book through Page & Moy they are a waste of space
Travel operator: Page &Moy
Ask a Question
Got a question? Ask our community of over 1.5 million users.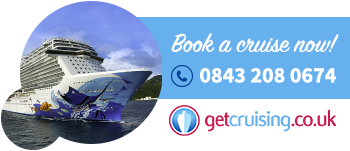 Majestic International Ships