Hotels in Borovets, Bulgaria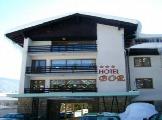 1
of 5 hotels in Borovets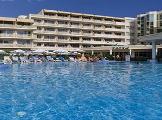 5
of 5 hotels in Borovets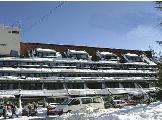 1
of 5 hotels in Borovets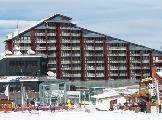 3
of 5 hotels in Borovets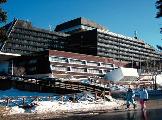 4
of 5 hotels in Borovets
12 Reviews
Traveller Rating
Excellent

0

Very Good

0

Good

5

Average

5

Poor

2
Review Overview
Eating Out

Nightlife

Beaches
My skis were stolen then I had to pay £350 or face being stopped boarding my plane and arrested!

We think there was a scam around stealing certain sets of skis then 'fining' the people - it happened to 3 other people when we were there.

We were treated really badly by our holiday reps and the Borosports staff, when I had done nothing wrong! Don't got to Borovets, but if you do, don't let your skis out of your sight.
Borovets in the lovely Rila mountains is one of Bulagaria's top ski resorts. The town is at 1350m, with the top stations at some 2500m, so normally there is good ski-ing to be had for all abilities. There are a number of good hotels, and many bars and resturants and a bustling nightlife. There are a growing number of 'adult' bars, offering strip shows and the like,but with one exception, they are not too outwardly explicit. Lurid tales of mafia gangsters and hookers on every corner are simply not true. Borovets is an excellent place for families and individual skiers and snowboarders of all ages and abilities at very competetive prices
The skiing is pretty good when there is good snow. The area is not huge, so those who go on holiday to ski a thousand kilometres in a week will be disappointed. There is a rudimentary 10-pin bowling alley in the Samokov hotel, and some friendly cosy bars, but also quite a few clip joints as well as hotel basement nightclubs that are really picking up areas for prostitutes.
Borovets is the largest and highest resort, which helps when snow is short of supply, plenty of bars and restaurants. There are very few shops other than ski shops or the odd small supermarket. I would say the resort is clean, entertainment in most bars. We are already booking the next holiday there for march and Christmas 2009. The ski school was excellent and made lots of friends. There are also private tuition and ski/ board hire shops. You really need a lift pass.
Have a nice time.
If you are going to Borovets pray for the snow. I cannot imagine what this place would be like if there was no snow. I will let you make your own mind up on this, just a word of warning. The resort is very old and basic but can be very quaint in the right area's. The resort is very expensive and is a real shame that its ambience does not reflect its prices. It appeared that things were as dear than in the cities back home eg London ETC. It appears that the rich are getting richer and the poorer (eg workers) are getting poorer. You cannot eat a decent meal for less than you would pay at home, and if you do get some decent food it will most likely be served cold. If you holiday in Borovets expect to pay top prices, for not so much value. It is a real shame that the local workers struggle to raise a smile but could you if your boss was charging tourists throught the roof but he was paying you a pitence. There are some lovely people in Borovets mainly the ski instructors who get to eat and drink for free if you go with them to eat at a local resteraunt. For 2 adults and a child having an afternoon snack and 1 drink each we never had much left out of 70 levs. Final word of warning dont forget your credit card and wine bottle opener. Hope you enjoy more than we did. But we must not forget we had an excellent time ski ing and we did have snow so I suppose our negativity is a little controlled than if it did not snow. Good luck and enjoy x
The resort was a bit of a chanty town, the skiing was poor...all in all I was massively disappointed with the holiday. The only saving grace for me was that i was in good company and the beer was cheep.

I wouldnt recomend this place to anyone, Having said that if you do go you should visit a restaurant called katys steak and wine pub for a fantastic steak.
The resort is full of bars and places to eat. it has some lively night life.
Resort pretty run down, but much like other mountain towns I've visited. People constantly trying to get you to go into their bar/restaurant every night, becomes really annoying after a while.

Pubs quite cheap and most people quite friendly especially at Peters bar opposite the Gondola, staff brilliant. The Blue bar was another favorite, great bar staff.

Skiing good although with high temps all week, snow at resort level had almost vanished. If you plan to take ski lessons try Alex and Mario at Borosport, excellent and very professional.

Overall great value for money.
The skiing itself was excellent unless possibly you're an expert skier as there are not loads of runs to challenge the more adventurous.
In the resort we felt a lot of people were trying to rip you off e.g adding money to your restaurant bills, frequently. But the small family run restaurant/bars were always very friendly and "honest".
Never change money outside, my mate got "stung" for £150.00, he was given a good rate so changed quite a bit of money, the guy counted out the pile of twentys in his hand another guy then distracted him, "do you know where hotel Borovets is"? He put the money in his pocket, a short while later he gave the money to his wife, she started to count it and realised it was a twenty on the top and bottom and the rest were 2's, the money had been switched, so you've been warned.

The final event I would like to comment about is the "presentation night". We were taken to a restaurant (ski instructors are told which restaurant's they are allowed and not allowed to take you to, bribery comes to mind). We sat around for twenty minutes waiting for something to happen as did about four or five other groups, our ski instructor then gave us a card with how we skied and left. We also left after looking at each other and scratching our heads. At the airport I was talking to a guy I had spoken to a couple of times before and he was on about the fireworks at the presentation. After hearing the rest of his story and about the hundreds of people having a good time at the "real presentation" in the basement bar of the hotel Rila, we realised we had been taken to a restaurant to try and give him some more revenue as he must have been disappointed with his takings over the week, a massive disappointment to my friends family who had never skied before and been to a "proper presentation". Thomson's, where are your rep's in the organising of this, turning a blind eye, no doubt.
Everything said, pluses and minuses, we had a brilliant holiday, because it's what you make it and we have already booked again to go next year. We will now be more aware of what to look out for.
Borovets is a very pretty picturesque ski resort and we would not hesitate to go there again. In fact we are next January. The streets were dangerously icy but the correct footwear helped. There were silly little children begging and driving everyone crazy. you could even get a decent cup of Tetley's tea in the restaurant opposite Aldo. We took a Skidoo ride which was fantastic the forest was like a scene out of Narnia. Unfortunately it was to cold to visit the beach.
Location
View Larger Maps