Hotels in Pamporovo, Bulgaria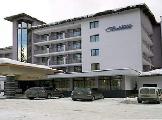 2
of 6 hotels in Pamporovo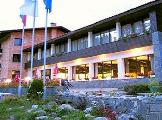 5
of 6 hotels in Pamporovo
2
of 6 hotels in Pamporovo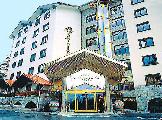 5
of 6 hotels in Pamporovo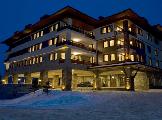 2
of 6 hotels in Pamporovo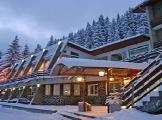 1
of 6 hotels in Pamporovo
7 Reviews
Traveller Rating
Excellent

1

Very Good

1

Good

2

Average

2

Poor

1
Review Overview
Eating Out

Nightlife

Beaches
This was a skiing holiday and the town of Pamorovo is small and has a good selection of resturants, not too many shops to get presents in.
The snow was ok, but could be better and the snowboard and ski intructors are great.
Overall it was a great holiday.
I heard that Bulgaria was cheap, this resort is not. The skiing instructors were very good and food on the slopes was good but again expensive.
the resort was kept very clean very little in the way of rubbish around. however there were packs of stray dogs friendly enough but exceedingly noisy at night they seemed to like hanging out around the Perelik where we were staying, barking most of the night.
entertainment was provided in all the pubs/resteraunts we went to, and if you are there for a week thats fine, but the bands play the same routine every night and after 2 weeks we knew the words to just about every song they played best pubs we found were Daks and the Apres Ski Bar, the White Hart is the british pub. Belfry2 good for food.
as a captaive of Pamporovo we found it to be really really expensive for drinks and food more expensive than the uk infact. e.g. £4 for a red bull, £4 for a glass of Stella or small bottle of magners, local beer was ok and £2.50 for large glass, small glass of local wine £3!! Food for us as a family cost around £60 for 2 courses for the 3 of us with a drink. don't expect uk standard food its not there.
we went for 2 weeks in january for a snow boarding holiday. the slopes were open but not enough snow lots of ice. we did get snow half way throu hols and had a few good days. slopes closed last 2 days of holiday becuase of high winds and heavy snow. too many ski schools made the green runs almost impossible to use!!
the slope buses ran for a couple of hours in the morning and brought you back again between 3-5pm. don't expect help from the bus drivers with your board or ski equip. you will have to open the bus luggage store yourself at either end of your journey not the friendliest bunch at all.
there is a 4 hour transfer from the hotel to Pamporovo which is broken up by a quick stop at a sevice station, but for us as a family it was just too long.
it would take a small miricle to make us go back to this resort again.
If there was a beach I would rate it 5, but all the rest was marvellous!!!
The resort was fine. It was as clean as i expected, although dusty, but thats because the roads are not like ours in England.
The trek down from the ski fitting centre to the ski lift was a nightmare because it was very icy but that was because it was warm for the time of year, not entirely the resorts fault, although they could have made some attempt to ensure that the first time skiers found it a little easier. My 8 year old (and myself) found it very scary as ski boots are not easy to walk in at the best of times let alone on a icy slope!!!
Being based in Chepelare I visited Pamporovo only for the ski-ing and therefore cannot comment on the quality of Pamporovo as an entertainment/apres-ski resort.
From a ski-ing perspective Pamporovo is only suitable for beginner & intermediate skiers.
I enjoyed the resort, skiing was great and the instructors are very good. most of the bars had music. you could get good food in the italian resturant and i the white house and the white hart.would go self catering next time or to hotel belmont
Location
View Larger Maps