Hotels in Lapta, North Cyprus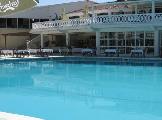 4 Reviews
Traveller Rating
Excellent

0

Very Good

1

Good

1

Average

2

Poor

0
Review Overview
Eating Out

Nightlife

Beaches
The actual hotel area was very clean, but as usual along the roads there was quite a lot of rubbish, paper bags etc.There wasn't any entertainment in our hotel but it is early may so can't comment.It is a private beach which the staff raked every morning. The problem was plastic bags that came in on the tide from elsewhere. The infinity pool and beach bar were excellent. We would certainly visit this hotel again
Kyrenia is very picturesque, we particularly liked going there in the evening. Lapta is quite a way from Kyrenia you need to drive or take a bus in.
lapta is a very beautiful area. kyrenia was our nearest town and is very impressive, especially the harbour and the castle
Local area wasn't too bad, a few restaurants (not always open). Had to pay to use nearest(average)beach. Would highly reccommend car hire and going to the North Eastern tip (pan handle) - fantastic beaches. You can rent a beach hut (1 light, bed & mosquito net) overnight for about £14 including breakfast. We had the beach to ourselves - oh sorry, shared it with the turtles!! Small great quality restaurant, everything runs off a generator, & at night when all shuts down all you hear is he sea & the breeze - lovely!!
Location
View Larger Maps