Hotels in Cala Llonga, Spain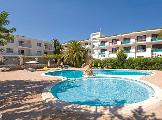 10
of 10 hotels in Cala Llonga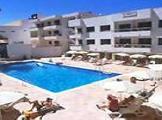 3
of 10 hotels in Cala Llonga
Try to get a room on the same side of the road as the reception.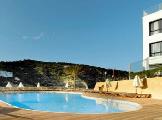 5
of 10 hotels in Cala Llonga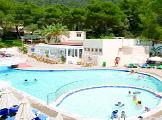 9
of 10 hotels in Cala Llonga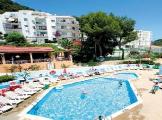 2
of 10 hotels in Cala Llonga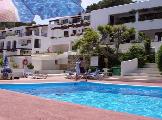 6
of 10 hotels in Cala Llonga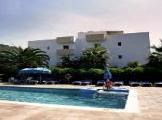 8
of 10 hotels in Cala Llonga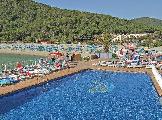 4
of 10 hotels in Cala Llonga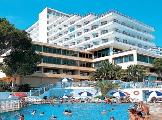 1
of 10 hotels in Cala Llonga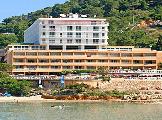 7
of 10 hotels in Cala Llonga
158 Reviews
Traveller Rating
Excellent

33

Very Good

92

Good

26

Average

4

Poor

3
Review Overview
Eating Out

Nightlife

Beaches
Just back from Cala LLonga, we loved the resort. They were several restaurants, although we did find one we liked best and went there most nights. The beach was very clean and the sea was really easy to swim in, no jelly fish while we were there. There was entertainment in our hotel which was great and we also went to Mister Cairo's a couple of nights. Would recommend Cala Llonga and look forward to going back again one day.
There are plenty of restaurants and bars to choose from the menu's are very similar in all and finding "real" Spanish food is a bit of a challenge that being said we have never gone hungry!!

The Beach is great and prefect for families as the water is nice and shallow to start with you can hire sunbeds, pedlos etc on the beach also beach seller come round with fruit and drinks etc

There are a small variety of shops selling most things you will need, this is a very quite and relaxing resort and great for families or couples the "party goers" would be very disapointed!!

We love it and hope you will as well have a great time and see you there
Resort very quiet too quiet for me but was lovely otherwise, get the boat to other places for 1 euro more than the bus and the service is great.
Resort ideal for families, mature couples but maybe a bit quiet for the youngsters as although Ibiza is known as a clubbing Island Cala Llonga did not have any big clubs or Disco's but this could be easily found in Ibiza Town.
Cala Llonga is a brilliant resort and has a good bus service, also regular boats to St Eularia, Ibiza Town and the Capita Jack to Formentera which has stunning beaches. There are plenty of good restauarants, bars and supermarkets, nothing like San Antonio which has to be a bonus
Have given resort entertainment 3 but cant really comment as we stayed at the hotel every evening.
Quite a small resort with a handfull of bars,cafes tourist shops,supermarkets, internet cafes etc.
Only complaint was that we only found one "hole in the wall" and that was unreliable
Cala Llonga is great for young children. Its clean, easy to park, has a few nice restaurants and two playground.
Parasols/sunbeds are E10.80. I would recommend buying an umberella for E6.
Some restaurants recommendations:
Wild Asparagus
Zebra
Sicorro

The whole resort appeared to be thouroughly cleaned on a daily basis. As it is a very small resort there are not a lot of resteraunts to choose from should you not want to eat in the hotel, very unfortunate that there was not a traditional tapas resteraunt in the resort. There was a chinese (we didn't try it) which we were advised was expensive. The beach is absolutely beautiful and cleaned every day (down to the seaweed being taken from around the edges of the water.
I would visit this resort again if a quiet holiday is what I was looking for.
Cala Llonga is a lovely resort, quiet and small but really relaxing.

There is a brilliant wee beach bar right on the sand, and we had a drink there at the end of every day, the guys behind the bar were really friendly and they served lovely snacks, at very resonable prices. We spent a lot of our nights in Mister Cairos, the entertainment was great, and the guys who work there were amazing.
We had some lovely meals, but I have to say the nicest restaurant we ate in was The Terrace, they done a set meal for €9.50, three courses, or you could have had Tapas. Needless to say we tried both, we also had a lovely breakfast and lunch there. Michelle , the lady who owns it, is one of the nicest friendliest people I have ever met on holiday. She made us very welcome, we really felt like regulars everytime we went there. If you head to Cala Llonga please make a point of going to The Terrace , you won't regret it.


resort was very quite a few resturants and bars.family resort.beach was gorgeous very clean.we loved the resort.close to airport .
Location
View Larger Maps
Other popular destinations