Hotels in Talamanca, Spain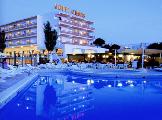 2
of 3 hotels in Talamanca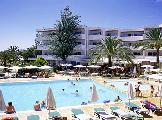 1
of 3 hotels in Talamanca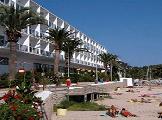 2
of 3 hotels in Talamanca
3 Reviews
Traveller Rating
Excellent

0

Very Good

2

Good

1

Average

0

Poor

0
Review Overview
Eating Out

Nightlife

Beaches
This resort was exactly what we as a family of two kids and two adults wanted. It was quiet, great beach, great restaurants on the beach, great facilities, clean and useable.
A typical day for us was get up, breakfast then onto the beach all day, drinks and food on hand in the local restaurants or local supermarkets.
Back to hotel for cool down in the shade in the grounds, read for an hour, kids in pool.
Get ready and out to restaurant of choice on the beach, eat and drink loads, kids played until we finished, sometimes 11pm.
Then all again next day.
Loads to do if beach is not your thing, mariner 10mins walk, old town boat ride away, parks and pools taxi ride away and much more.
All child friendly and easy access, just watch your budget, we blew ours in two days, exchange rate, great food and drink and no will power don't mix!
We saw the other side of the clubbing Ibeza and would definately return during quiet time.
Very peaceful resort even in peak season! Lovely white sandy beach that wasn't crowded at all. Jet-skis available for hire and a lifeguard is present.

There is not much to do in the evenings. There are a couple of restaurants by the beach. All very relaxed so if you want livlier entertainment you need to head to Ibiza town. You can get to Ibiza town by bus or boat - it is quite far to walk.
Small resort - a few shops & a few bars - the beach is pretty good - towards the headland past the boatsheds all rocks but is for nudists, if your into that ?
Location
View Larger Maps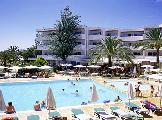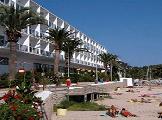 Simbad Hotel
Talamanca, Spain
We had a lovely stay at the Simbad hotel. The staf…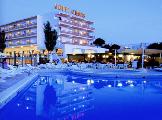 Argos Hotel
Talamanca, Spain
We stayed in the Hotel Argos as it was good value …
Other popular destinations