Hotels in Cala Egos, Spain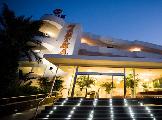 2
of 2 hotels in Cala Egos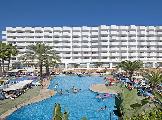 1
of 2 hotels in Cala Egos
19 Reviews
Traveller Rating
Excellent

7

Very Good

6

Good

5

Average

1

Poor

0
Review Overview
Eating Out

Nightlife

Beaches
The resort is very clean, the pub sparkles is the one to visit day and night the beach at the bay is so clean no rubbish anywhere totally unspoilt, totally child friendly.
This year in october will be our 3rd visit here asa family and i can't see us going anywhere else as it is perfect for our needs and wishes.
So if you are looking for a nice hotel quiet resort this is for you.
The first time we were here it was when Spain won some football cup and what an experience that was FANTASTIC
Cala egos is a small resort but has a fair few bars and eating places with some doing evening entertainment. We found a good karoke bar Sparkles just accross from the hotelif you fancy a change from hotel entertainment. Lost of souvenier jobs and a couple of supermarkets. Cala dor is a good walk we got the land train which the kids loved. Very nice beaches there and more shops and bars. We were very pleased that we were all incluisve as it is expensive to eat and drink out. We got two cofees and two icecreams for 10e! But we enjoyed it and the resort is very nice and we would visit both the hotel and the resort again.
The town of Cala Egos was clean,had plenty of shops bars and restaurants,some of the bars advertised karaoke and tribute acts but we mainly used our hotel facilitys.The beach in between the Corfu and Skorpios hotels is a public beach and it is quite littered from hotel guests and smells a bit.Unfortunately a young lad stood on a syringe while on the beach and had to be taken to hospital for tetanus and blood tests.Will visit resort again but wont be using the beach.
Cala Egos consists of two small streets parallell to each other.Martas Restaurant is extremely good. not friendly area.very tacky. if you must go here look for erouski supermarket, not Spar, dear, and a lot of food out of date.steaks nice and visit to Caves of Draque good public bus service around corner, use it.All in all too small, claustrophobic in fact, most unfriendly,except for English people, Im Irish. would not recommend here and will not be returning.
Beach is small but picturesque - not overcrowded. Resort is compact & fairly quiet but has everything & also not overcrowded. Hunt down the Euroski supermarket behind Cala Egos Square. It's a Lidl-type place & much cheaper than the Spars on the main road. Beware of Napoli restaurant on the street corner from Club Marthas. If you eat here, be VERY VERY careful how you order. There was a (slight) misunderstanding when the waiter brought out strawberries instead of strawberry ice cream. When the mistake was realised, I told him in Spanish 'Helado de fresa' (just to be helpful) and he started snatching plates and cutlery and basically completely lost it, scaring our kids. No we, can't speak much Spanish, but didn't think we needed to when the waiter's English seemed to be very good. Also watch out for a scam in Yates's pub: we wanted to share 1 cooked breakfast between two small children, but were told we would need to pay a 2 euro 'surcharge' to do so - needless to say we didn't hang around - funny way to drum up business!
Pretty resort, very clean. Low key, lovely and safe for kids. Nice and flat for elderly, disabled and little children. Every thing accessible by ramps. Restaurants are situated around a pedestrianised square where you will find ome rides and amusements for kids.
Very small resort with lots of restaurants, if you needed them. Taxi ride to Cala de Or was only 5.5 Euros. The little train was always full when it got to our resort.
Beach very clean, sea clear and safe to swim in.
Cala Egos a smaller town next to cala d'or. There are quite a few souvenier shops, bars and restaurants. You should go and try tonys bar the food is delicious. Also next to Tonys bar is a smaller place run by pauline and eddy, there food is excellent for the money... reallt cheap expecially if there are alot of you to feed. There are buses and a little train that runs to cala d'or, 3.50 for a return, a taxi only cost 5 euros to get to cala d'or too. The walk is nice to cala d'or around the marina, but in the blazing sun may be a bit too much. On the whole Cala Egos is lovely friendly little town, im glad we stayed here instead of cala d'or.
A small and new resort, I would say is ideal for familys,elder generation and couples (who do not want the boom-boom of Magaluf).
Very easy to get around with one main street with more restaurant bars than the usual British style pubs.
Everything there you could wish for but on a much smaller scale than Cala D'or which is the next town.
'Noddy' trains run frequently to Cala D'or and are 3€ pp return,and takes about 15 mins (taxi is 5€ one way).
Anice walk from the center of Cala egos (about 10 mins)takes you to the impressive Cala D'or marina, with many restaurants and bars.Another 10 mins up a small hill then takes you into Cala D'or centre, which is a very nice set-up.

A small quiet resort with a few shops and bars/ restaurants around that provided entertainment.

The beach was pleasant but there were a lot of jelly fish in the sea.
Location
View Larger Maps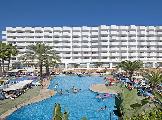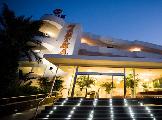 Other popular destinations