Hotels in Cala Mayor, Spain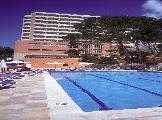 3
of 4 hotels in Cala Mayor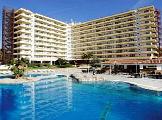 2
of 4 hotels in Cala Mayor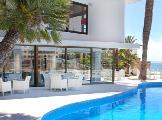 1
of 4 hotels in Cala Mayor 4
of 4 hotels in Cala Mayor
9 Reviews
Traveller Rating
Excellent

0

Very Good

2

Good

2

Average

2

Poor

3
Review Overview
Eating Out

Nightlife

Beaches
only used the resort as a base, didnt go to the beach but from what we saw it was very small. resort residential, saw lots of empty cafes, shops only open mornings and early evenings. close enough to palma and palma nova. buses cheap and regular
As I mentioned earlier as the hotel is on a steep hill, it is a nice walk, but not if you have any walking problems. Not alot in the little town a few shops and bars, the beach was fab with a nice cafe/bar along the front.
Nice for budget price, Palma is close and is a good job.. Its quiet and in need of a face lift.. A lot of dogs, lots of traffic.
I can honestly say that Cala Mayor is the WORST place in Majorca I have ever been to! I have visited or stayed at most of the resorts on the island and did not believe Majorca had anywhere this bad.

It can not be classed as a resort, it's more like a suburb of London and would equate to Hackney, Dalston or Shoreditch.

I understand that Cala Mayor had it's heyday in the 1970's, housing 1000's of holiday makers in ugly, poorly built & poorly maintained apartments & hotels. It looks like that's where the investment stopped. Now most of them have been converted into uglier and non maintained flats for the local residents.

The dirty, traffic clogged, graffiti filled main road, such as it is, houses a few bars, shops & restaurants. Nearly half of them are boarded up, closed or for sale. If anybody was brave enough to negotiate their way past the dog poo on the broken pavements and were to sit outside and have a drink they would inhale as much carbon monoxide as sitting beside the M25.

The small litter strewn beach does not have much to offer in comparison to all the other beaches on Majorca. Litter is constantly being washed up and I am very dubious of the water quality mainly due to it's closeness to Palma harbour and the sewage pumping station next to the harbour in Cala Mayor.

I can only think of three positive things to say about Cala Mayor.

1. There is a new motorway that winds it's way behind the "resort" so you can avoid it altogether.

2. If you absolutely HAVE to drive through it you can be through in about 3 mins.

3. There is a cheap and regular bus service that will take you away very quickly to somewhere nice.

I can not stress enough, this place is a DUMP, don't go there, even Arenal is better!

The resort had nothing.It was tired and dirty.Very few bars and fewer resturants. The beach however was very good and had excellent facilities.
Not much to do in Cala Mayor but you're a short bus trip away from Palma, Palma Nova or Magaluf if you want. There are some cute little bays around and the main beach isn't too big or all that crowded.
The resort was a dirty hole. pavements unclean mind the dog poo. couple of nice reataurants. wont be going again
the resort is small has alot of local influence in it with the bars but this was good.
the public transport is very good cheap clean and safe and you can get around very easliy.
the beach is really nice small and uncrouded
Not the busiest, but everything you need for a successful time. Banking, cigs, booze.

Not an Ayia Napa or San Antonio - something for all.

Busier resorts close by on public transport. Near to Palma too for shopping/sights.

Decent place for a holiday...no lager louts etc, but not a graveyard either.
Location
View Larger Maps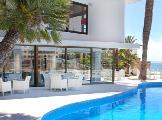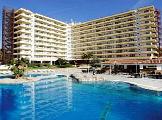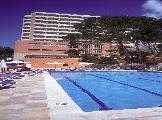 Blue Bay Hotel
Cala Mayor, Spain
my 15 year old daughter and myself went with open…
Other popular destinations