Hotels in Paguera, Spain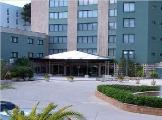 2
of 10 hotels in Paguera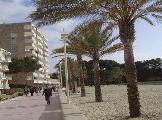 6
of 10 hotels in Paguera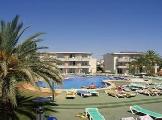 3
of 10 hotels in Paguera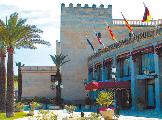 6
of 10 hotels in Paguera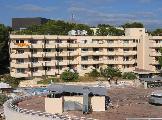 6
of 10 hotels in Paguera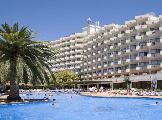 5
of 10 hotels in Paguera
6
of 10 hotels in Paguera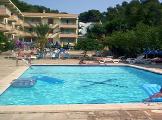 1
of 10 hotels in Paguera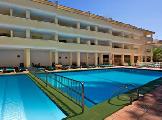 6
of 10 hotels in Paguera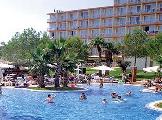 3
of 10 hotels in Paguera
8 Reviews
Traveller Rating
Excellent

2

Very Good

3

Good

3

Average

0

Poor

0
Review Overview
Eating Out

Nightlife

Beaches
Clean resort, didn;t spend too much time at resort due to stopping all inclusive. The resort is geared towards the German market. There were 1 or 2 british themed bars dotted around. Beach very nice.

We were there whent he tourist festival was on - this was a nice highlight to the holiday
Peguera is a lovely resort. Busy yet at the same time calm and tranquil. The mile long Boulevard stretches throughout the resort and is lined with shops, bars and restaurants. The beaches are soft sand with crystal clear sea. Boat trips operate from the two main beaches.
Great resort, town has great shops,restaurants and bars. If you feel like a walk the promenade along all the beach in both bays is great and the kids can play on the beach whilst you have a drink at one of the bars.
Paguera is a busy town with absolutely loads of bars, cafes & restuarants.
Prices for eating & drinking were generally very reasonable.
The town is 'multi-national'I would say Brits represent about 20%. Mainly Germans but lots of Dutch, Italians, Spanish & Portugese. It's basically one main sreet and little side streets.
The Beach is clean, plenty of sun lounges and parasols to hire. Public toilets are non existent in the town, or near to the beach. You feel obliged to buy something from the nearest bar so that you can ask for the key to their toilets.
Although it is relatively quiet (compared to nearby Santa Ponsa) Paguera is a very pretty resort. The Beaches are spotless and cleaned daily and not too crowded. The Melons and Pineapples sold on the beach are delicious and good value and there are plenty of boat trips on offer. At night you can visit some great restaurants and its well worth a walk along the promenade to see the fabulous moonlight over the sea. Paguera is in an ideal location with the lovely Calla Fornells a mere 20 minute stroll away and well worth a visit.
Resort has everthing, very good shops, not cheap and tacky - good bank facilities, good restaurants, good beaches and all is very well maintained.

A credit to the resort - let's hope it stays the way it is.
. paguera is a lovely spot, and the view from our room (808) were superb. even after our 14 week holiday we were still finding the local bus service a mystery and we were not alone. to go to any of the popular places was a misery because there were not sufficient buses and no restrictions on the number of passengers.


I stayed here in 2003 - it was a late booking where I didnt know where I was going to stay - my holiday was brilliant - I couldnt have asked for a better holiday than the Valentin!! Food was lovely, entertainment was great and hotel itself was great!! Thanks for a wonderful holiday and I shall be visiting again in June 2004!!
Location
View Larger Maps
Other popular destinations