Hotels in Porto Cristo, Spain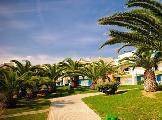 2
of 3 hotels in Porto Cristo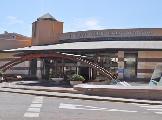 1
of 3 hotels in Porto Cristo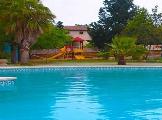 3
of 3 hotels in Porto Cristo
23 Reviews
Traveller Rating
Excellent

0

Very Good

11

Good

8

Average

3

Poor

1
Review Overview
Eating Out

Nightlife

Beaches
The resort is just outside Porto Cristo, but you can catch the train into it for 4 euros return, but watch out for the Germans as they just push in front of you. You can have a nice lesiurely stroll it takes 30mins approx as we did it as couldn't get on the train. Caves of Drac is near by 19 Euros each weell worth atrip and make your own way there First Choice rep 31 Euros each. If think about going to the Pirates in near Magulf where it is i'd buy your tickest on iternet as they are 10 Euros cheaper than the Reps sell them at, and these where 2006 prices We are of to Majorca again this year but to another Hotel called Bellvedre hope this comes up to its reviews as read
Beach was lovely and clean and the views from top of the cliff were very picture postcard.

Porta Crista is just a train ride away, plenty of shops and resturants. Keep out of the resturants on main harbour bit. Well over priced keep off to the beaten track as we did a couple of times. Not over priced and Chips, Pizza, Toaties all cooked fresh.

When waiting for the train other nationalities just push in front of you so watch out. The 2 alll inclusive hotels have closed some of the shops down. Nice handbag and shoe shop near by next to an English bar so they are well worth a visit.

About 6 supermarkets stocking just about everything you need. A few restaurants, a pharmacy, couple of souvenir shops and a perfume shop. You can catch a train into Porto Cristo.
Clean resort but quite hilly in places and can be slippy footpaths.
Beach is beautiful - sandy and blue warm sea. Lifeguard on duty small cafe and sunbeds/parasols for hire at 3.50e per item per day
Not really much to do in Porto Cristo apart from fish restaurants- no real shops.
Very small port not much to do but ideal for couples who want a quiet holiday.
I was staying in Cala Mandia. There isn't much there, but Porto Cristo is just a short taxi or bus ride away.

Porto Cristo was OK for a bit of shopping and a few drinks and there was a market there on, I think, a Wednesday.
The resort was mostly clean and tidy but it really was very quiet.There were very few bars and with the boys in the family being big footy fans we had to go into the next resort to find a sports bar so they could watch footy.
There were a number of restaurants but I am glad that we were all inclusive and that we were only staying for a week,as the resort really was too quiet for my liking.
The beach was clean and the harbour was lovely to wander around of an evening.
All in all we were pleased with what we got,as they say 'you get what you paid for'.
HAPPY HOLIDAYS!!
We stayed in Cala Mandia, about 4km from Porto Cristo.

Porto cristo is a lovely little fishing habour. It is clean and pretty.

Cala mandia is very small - just the hotel, a few shops and a little cove of a beach. It is pretty, but crowded in July, and not that clean. Close to the caves of Drach. plenty of things to do eg aqauarium, boat trips etc.

The hotel is 4km outside Porto Cristo but easily reached by local bus or road train for approx £1.
The area outside the hotel is mainly residential but there is a small friendly bar up the hill called Molly Browns.
Small, beautiful, quiet resort, ideal for us with small children. Harbour to watch, a few parks for children, nice shops. Only a few hotels. Would definitely revisit.

A great base for a holiday with a car, Porto Cristo was much nicer than nearby busy Cala Millor. Not the place if you like lots of nightlife. This may be different in high season though.
Location
View Larger Maps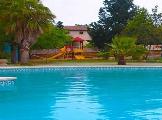 Monte Verde Hotel
Porto Cristo, Spain
the rooms were very dirty bathroom was the worse t…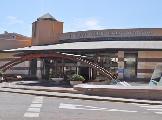 Other popular destinations