Hotels in S Algar, Spain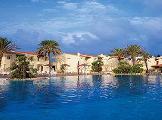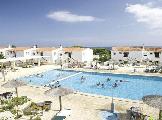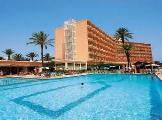 16 Reviews
Traveller Rating
Excellent

0

Very Good

1

Good

8

Average

7

Poor

0
Review Overview
Eating Out

Nightlife

Beaches
The resort was very clean in general and nice and quite ,there isnt a lot there but there are a few nice bars and shops to look round ,as i said before there is no beech but there is one about 15 minuites walk away in the next village.I would visit again.
The resort was very quiet with just a couple of bars one supermarket and two gift shops, so if its nightlife you want this is not the place for you.But if you just want to sit back take an occasional stroll and just chill out then you cant go wrong. Scenery sensational a realy beautiful place.
Resort was extremely clean and tidy and very well maintained..
This resort is extremely clean we saw no rubbish at all.

Resort entertainment revolves around the 3 hotels. The resort is very quiet and IMO would not suit anyone who likes shopping,bars or nightclubbing (Mahon however is only a short ride away for shopping).

There is no beach but a rocky area with steps leading to the sea which I don't think would be suitable for small children. However there is a small beach at Alfagar which is a fifteen minute walk and a larger beach at Punta PRima.

There is some lovely walks along the coast however you do need good footwear as some of the paths can be difficult.

We found it easy to travel by bus to many parts of the Island from S'Algar. There is a good bus service into MAhon which costs 1.60 euro each way.
The resort is lovely and peaceful and very well maintained. At the time we travelled there wasn't any entertainment around the resort (to our knowledge) but having been before in July and August when it's busier there is more entertainment available.

I would definately recommend staying in S'algar, and I certainly will be visiting again!!
We stayed in S'Algar and have been there previously so know what to expect - some people may find it lacking in nightlife etc, but for a holiday away from noise and crowds this resort is ideal. S'Algar attracts the same people year after year and the same staff year after year which suits us. We take full advantage of the sports facilities at the San Lluis hotel. A car is a must unless you plan to do absolutely nothing for the duration of your holiday. There does seem to be some changes within the resort and perhaps not for the better - Vista Faro apartments closed and one of the bars closed also.
Fishing from the rocks is a great way to while away the hours and the view are spectacular. No beach here but great pools so no problem for us. Dinky Bar as always is a great place to drink at night and loads of young and beautifuls hand out there.
RESORT??? ABSOLUTELY NOTHING THERE!!!
S'algar is a very quiet resort,this is a one reason why we chose this resort. There is no beach in S'algar but a local bus does take you to a beach nearby if needed. The resort was very clean. There are not many eating places but the ones that are there are very good. The entertainment is limited and on the whole the resort is quiet and this is what we wanted. Please don't go there if you want all night bars and clubs because you will be let down. The resort does have a diving centre and this does offer a good service to anyone wanting to learn to dive or for the more experienced diver.
S'algar was a lovely quiet and clean resort. Not much to do in the resort great for relaxing a few shops and bars/resturants but not many. S'algar is for relaxing and is a diving/watersports resort. No beach but you can walk 10-15 mins to nearest beach cove or punta prima is a bus ride or car ride away by car 15 mins or less. Would definetly go back we loved it.
As soon as you get out of the airport you notice straight away the cleanliness of Menorca not just Salgar where we stayed. Entertainment in the resort really doesnt exist, apart from in the two big hotels, which is mainly family orientated. Having two teenagers with us, we found they were 'bored' at night, with only the local restaraunts which there were only two! and a couple of bars. There isnt a beach in Salgar which we didnt really miss because the pool area in the complex was adequate and the sea front area was nice, with a sunbathing area provided. We would go again but without the teenagers!!!!!!!

Location
View Larger Maps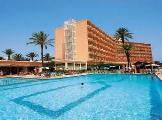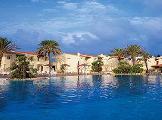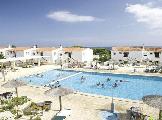 Other popular destinations