Hotels in Playa de Mogan, Spain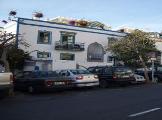 1
of 2 hotels in Playa de Mogan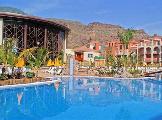 2
of 2 hotels in Playa de Mogan
28 Reviews
Traveller Rating
Excellent

2

Very Good

16

Good

9

Average

0

Poor

1
Review Overview
Eating Out

Nightlife

Beaches
If you want a holiday away from noise and drunks etc. this is the place. Beach very clean, and plenty of loungers etc for hire. Price for 2 total 9 euros for all day. Lots of excellent places to eat.
pleasant resort for taking the sun but not much going if you like entertainment or an interesting walk. short promenade and a man made beach but a distinct lack of shade. nothing much for the shopaholics but the good news is no time share touts or lager louts. it is not a cheap resort and the weakening exchange rate does not help - assume £1 = 1 euro . three euros for a pint and five euros for a chicken and chips at a low budget bar seems about the going rate. For self catering the Spar shop near the bus stand is very well stocked but a longish walk to the apartments - the Hiperdino opposite wins out for convenience (So, Hiperdino for heavy stuff, Spar for the meat)
Eating out is pricey here but at least its all close together . Around the marina/yacht harbour our favourite and no 1 choice was the Cafe de Mogan with an excellent ambience, varied menu's, including starters and desserts, well presented table settings, good service and prices that dont seem unreasonable (comparatively speaking). No 2 choice was la Bruschetta on the promenade facing the beach -- good quality Italian style cooking but a bit pricey (dont order anything until you have checked the price!). next door is our 3rd choice la Cicala also Italian, again good food and service, same view (beach and sea) but at least the drinks were cheaper . If you are looking for a simple snack, pizza and a pint, try la Cucina just off the little square in the resort centre. Meanwhile, back at the marina we tried Fragata (same owners as Fragata II on the promenade) and found it mediocre. Finally, bottom of the pile was Dennehy's Irish Bar/Marina Restaurant which from the outside looked popular enough but served incredibly tough steak with virtually raw vegetables. the management spent some time explaining that sirloin and fillet steak can vary a bit, however, it didn't seem to occur to her that at my age (I'm knocking on a bit) I would know the difference by now ! I tried the wifes lamb chops also, a slight improvement but only just. We didn't stay for a dessert - just for once the popularity of a restaurant didn't seem to be reflected in the quality of the food. It was a good location though !

We went self catering but that was good as the food in puerto mogan was excellent! If your a fish lover your love it! And also lovely views whilst eating, i.e harbor/beach.
The local supermarket is just oppoisite the resort and has everything you need!
Went on a couple of excersions, the lazy boat day was fantastic! with a jucuzzi on board! what more can i say?
Also went to a jeep safari excersion this was fantastic also lasted the whole day was defenitly worth the money
Also went to Garbos! This is a great show! dont think i would go again as i think if youve seen it once youve seen it, good experiance though! we went all inclusive so had as much wine,beers as liked and a three course meal.
Puerto de Mogan is a very quaint Fishing port whiich has retained much of its originality whilst making all tourists very welcome. There is a water taxi every half hour up the coast to Puerto Rico and the beach is execellent.
Many good shops and a Spar shop for cheap water etc.
Brilliant market around the Port every Friday

Mogan is a lovely village - lots of bars and restaurants - great for families and couples but no nightlife for young people. We visited in August 2009 - felt a bit sorry of restaurant owners as there seemed to be very few people eating out. Didn't eat out in the evening as we were half-board so not sure of prices for food but drinks seemed a bit expensive. I haven't been away for a couple of years so haven't kept up with the price of drinks - a large beer was between 2 and 4 euros (still quite cheap if you buy in the supermarkets). Lovely place - definitely worth spending a week or two here. Regular buses to other areas - always leave and arrive on time.
Mogan is a very low key resort, if you want discos and night clubs dont come here , they dont exist, having said that it is a very pretty resort , the beach is lovely and the restaurants are moderately priced , we ended the evening at the Mogan Mar bar towards the end of the beach 2 euros for a refreshing cold beer and watched the sun drop down behind the rocks, the shops all seem to close at around 8-00 pm strange for a holiday resort, would we go back ? definitely . Loved it !
Spotless, flowers everywhere, very photographic. We only came across one bar with evening live entertainment - heaven. No rubbish shops but one or two quality ones and no one hustling for your trade outside the bars.
If u want a quiet relaxing holiday then this is the place for you.
We ate out alot a few of the places down the by the harbour were dodgy, sorry can't remember what they were called.
The Zoo restaurant does nice burgers and made the kids really welcome, there is also a beautiful fish restaurant next door to the Zoo bar which I would highly recommend.
restaurant negro is also fab go down that street on a friday all the locals are out in the bars n also the pizza is fab.

If you want a snack you have to go to Dannis bar which is great they do the best cheese n ham toastie n they don't overcharge u on soft drinks or ice cream we spent most of our second week here it may not look as nice as all the harbour restaurants but by far it is the best value for money and the owners are so friendly.
The resort was really quiet and hassel free and kept to a high standard. It was just so relaxing and laid back. There are plenty of restaurants offering local cuisine and much more. The beach was not over crowded and it was kept really clean. We could'nt fault anything apart from the pool bar was only open for 2 hours in the morning.
We had visited mogan from Puerto Rico 10 years ago and decided to stay for a quiet weeks hols .The beach and restarants improved the harbour just as lovely .Market day on a friday still, Mogan is transfomed into a large busy market .Buses were freqent we went to Amadores beach beutiful views ideal photo opportunities.Boat trip round to Puerto Rico lovely.Dino supermarket and spa good variety of foods.Bar down stairs by supermarket super singer David Searle 3 nights a week you choose songs for him to sing .
Location
View Larger Maps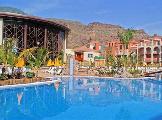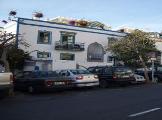 Other popular destinations