Hotels in Callao Salvaje, Spain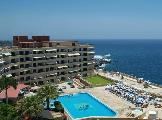 3
of 3 hotels in Callao Salvaje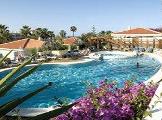 1
of 3 hotels in Callao Salvaje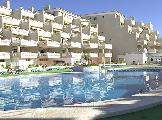 2
of 3 hotels in Callao Salvaje
64 Reviews
Traveller Rating
Excellent

2

Very Good

7

Good

23

Average

23

Poor

9
Review Overview
Eating Out

Nightlife

Beaches
relaxed location. Will be very good when beach is completed,in theory should be ready by august (but this is Spain lol)
No beach yet but apparently there are plans to make one....not sure how much truth there is in this!
The resort was very quiet and I would never return. The beach was down a big hill and very rocky so children can not play on it.
This place has changed considerably since i was last there in July 2006. Several new shops have appeared and also a new bank (Santander) complete with ATM.There is also a new cafe being built and a wine bar too. The beach has yet to be completed however . Also a church is almost finished.
Going back in April 2007.
the resort is a small resort with only a few bars to go to but i think this will change in the coming years with new builds etc opening up.there are adequate bars and restaurants here to stay for a week but then i would need to either hire a car and go to other places or use the bus which will take you into playa de las americas (which is only 20 mins away max).. but would advise getting cab home approx 12 to 15 euro's.overall i would reccommend this resort as it is quiet enough to get a good rest but also close enough to the busier resorts.
The only one probelm with the resort is the lack of beach. Apparently they are making a beach for next year, which will be fab for anyone who wants to go here for a quite holiday.
It is only 15 minutes from Playa and there are some great beaches there.
Beackhams bar does an amazing sunday roast and would recommed it to all, it is worth a visit!
I would definatly not visit this resort again or recommend it to anybody who wants or is intrigued to go there. I think the only good thing about our holiday was our 'freebird' whale and dolphin boat watching, our visit upto mount teide, and our excursion to loro parque.

The town itself is very small and desolate(like a ghost town) and there is nothing to do at all you can only look round so many shops every day a certain number of times.

The beach is a black volcanic rock beach and is not one you can sunbathe on it hurts actually.lol. So no overall not a recommended place to visit..............!!!!!!!!!!
Lovely resort, had a natural beach so not really for sunbathing on but not too far to travel to Playa da las americas. Resort was very clean didnt see any litter about.
Lovely quite and relaxing area of Tenerife.
Beckhams bar was fantastic, great food and entertainment, there is aslo an italian retaurant right at the bottom which did lovely food. Beach wasnt great very rocky not a sandy beach.

Bars were always lively, but the noise was kept to a minimum because they are all situated together.

Plenty of shops, great shopping, very cheap. Excursions were booked in one of the shops and were cheaper than the hotel was offering. Its good to shop around!
Location
View Larger Maps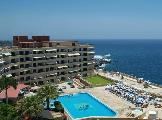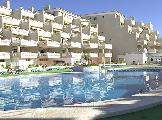 Other popular destinations