Hotels in La Caleta, Spain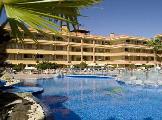 2
of 2 hotels in La Caleta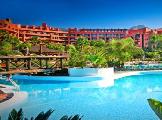 1
of 2 hotels in La Caleta
13 Reviews
Traveller Rating
Excellent

1

Very Good

4

Good

6

Average

2

Poor

0
Review Overview
Eating Out

Nightlife

Beaches
While we were there, the beach was being lifted & replaced with a new one so I can only give it 1. Hopefully once it is completed you will be able to walk into the next resort. At the minute you cannot.
There are a lot of upper market fish restaurants in La Caletta. None of which looked like appealing to the average tourist watching euros. La Caletta is mostly residantial with little to offer. There are a couple of OK local bars beside the hotel. A lot cheaper than the hotel and the people seemed friendly enough. There is a very nice tapas bar with a chill out room with a large LCD screen if yuo need to watch tv.

la caleta . resort was very clean. didnt check local entertainment as i stayed out most days and travelled back at night.
La Caleta itself is a small, quiet resort - mainly fish restaurants, a supermarket below the apartments & a pizzeria. The man made beach across the road looks lovely wth stunning views but no good for kids as very rocky. We walked to El Duque beach at Coast Adeque along the coastal path which took 20 mins with kids - lovely sandy beach, beautiful sea and views, not too overcrowed.

At night time we tended to stay at the apartments as not a lot else happening which was fine-if you prefer the livelier life then you could get to PLA by taxi/bus in 10 mins or walk to Costa Adeque where more shops & restaurants. The Chill Out Bar across the road had beach parties at night and seemed to be the place for the young singles/couples and always looked busy with a good atmosphere.

Overall lovely relaxing holiday, good accommodation, beautiful scenery,not overcrowded,great weather.


La Caletta is VERY quiet. There is a man made beach, with bar, but the majority of people who go there are the locals. There are a few fish restaurants, but we never even tried them, so we couldnt comment.

There's not much to do of an evening. My advise is to take some nice comfy walking shoes, as you'll need these to walk to Costa Adeje, which is about 15-20 Min's walk away, and this is where I reckon you'll be spending most of your evenings.

There are a few nice pub/wine bars, shops, and some very nice restaurants, where the stars go.

In short, I wouldn't return to La Caletta, but will definitely try Costa Adeje next time.

It is a very quiet resort with a low key night life. There is a supermarket, three eating/drinking places and a gift shop under the hotel itself and there are several bar/restaurants around a natural bay five mins walk away. Other than that it is just private accommodation.

There is some nice areas to walk up on the nearby headlands and into the countryside.
The resort is very quiet and we only found one bar which was a 5 minute walk from the hotel and was very upmarket and a modern wine bar which was nice as there was a play area just outside.
Puerto Colon which would be where you'd end up spending most of your time is a great resort with some excellent evening entertainment, we saw tribute bands and comedians and there was live music in many bars.

The beach outside the hotel is a pebble beach and was quiet unsuitable for families.
La Caleta and Costa Adejie very quiet only Hotels on sea front. It is only a 10 minute taxi/bus ride to Las Americas where all the entertainment and shops are..very few shops,bars or restaurants but none the less very nice.
The resort is not very built up and when you arrive it probably does not look that impressive.
There is not much going on in la Caleta, a bar called the Open Arms (not really suitable for children).The great thing is that if you want lots of nightlife Playa de Las Americas is a short taxi ride away.

Caleta, Costa Adeje appears to be a new resort that is still in the process of being developed. Our hotel was some way away from the centre and was somewhat isolated, with a few local resturants and an "English" pub being all that was on offer, however this was ideal for us since we prefer quiet locations.

A small man made -beach was close by complete with bar, and it was possible to walk to Las Americas without to much effort. The area of the resort where we stayed would pose problems for those wanting a lively holiday since all of the popular attractions are some way away making transport expensive, alough the bus service did seem to be quite regular.
The resort was perfect for our needs, close to the airport (15 mins) and easy access to other areas of the island such as el Teide.

Tenerife doesn't seem to suffer all the other problems of mainland Europe, eg, no one tried to sell us a time share! It is generally quiet, civilised and reasonably well organised. The locals are extremely welcoming and helpful.

Beware of renting cars from companies that you have never heard of (that's another story)!
Location
View Larger Maps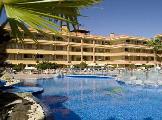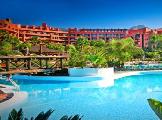 Other popular destinations