Hotels in Las Calletillas, Spain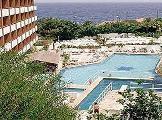 1
of 1 hotel in Las Calletillas
14 Reviews
Traveller Rating
Excellent

0

Very Good

0

Good

3

Average

7

Poor

4
Review Overview
Eating Out

Nightlife

Beaches
This resort was not good, it was literally like a ghost town. The hotel punta del rey where we stayed looked like the only hotel in the resort. There was a mcdonalds (right at the top of a steep hill), 1 supermarket and 2 small shops & that was it. Nearest place to it was a town called candeleria which was ok (had bars & restaraunts). The beach was rocky and not good for sunbathing. Would not return to this resort although hotel was'nt bad. The south of the island is much better.
I was here for two weeks in february and had full sunny holidays in contrast to my stay in march on costa del sol, where it was always raining.As somoeone has already said in one of the reviews if you are looking for popular touristic place this is not the place for you.If you are looking for a place not yet spoilt by tourism and you want to have some contact with spanish people then this is right place.If you are looking for night life and touristic pklace then its better to go to Los Christianos etc.It's very near to Candelaria (about two kilometres),and I used to have a pleasant walk along the beach everyday to Candelaria,which I liked much better than Calestilla.So actually this should be a review about Candelaria,as there isn't much in Calestilla itself.
The resort itself appears to be in its infancy. Very much unspoilt, with only a small bent towards the tourism that appears to have only lately arrived.
We mostly stayed in the hotel for entertainment, although the resort does have some bars and restaurants, and a nice new promenade, with a man-made rocky beach.
The location was quiet, but it is what we had both hoped for ( living in the hustle bustle of a city) and had a wonderful walk along a boardwalk on the sea front, just 2 minutes from the hotel, witha wonderful atmosphere of families, dog walkers all enjoying the modern location and playful evenings.

Being two women ( myself being 18 ) alone on holiday we felt safe and had no bother or harrasment of anybody. Security were present everyday on site and regularly checked the separate sea-pool, which was my favourite part of the resort.

There was lots to do for holiday makers, regular games were put on which everyone enjoyed, tennis/squash courts and mini-golf was all available with no extra charge.

Regular bus journeys to and from many parts of the island were located at the bus stop directly by the hotel, we made a couple of journeys and found the buses regualr and easy to use.

I can see how this hotel and resort would not be to everyones taste, and individual expecting lively or a party atmoshphere would be best suited to playa dos americas, but this was indeed a wonderful holiday and i would return, even with a group of my younger friends!
resort cleanliness was ok.
entertainment was arrestable1
no beach?
would not re visit ever
The resort was very basic we did not see any night clubs.
the beach did not have any loungers on them which ment you had to lay on your towels on a black beach.
When out walking there was dog muck on the pavements.
This is not a place to go if you are used to high standards
This resort is definatley not a 4 star place.


The resort was very quiet with nowhere to go for entertainment, there was a Supermarket within two hundred yards of the Hotel, the beach was all rocks and there was a small town about twenty minutes walk away called Candalaria which had a few shops and a small Commercial Centre.
You could get a bus to Santa Cruz easily and cost 1 euro 70 cents per person.
Not much in the resort - lots of building work, very few places to eat out in unless you like MacDonalds
This area is not what i would call a tourists area at all. The area was kept clean. My wife and i walked every evening for miles towards Calletillas, where there is a small town with the usual ammenities. There is a purpose built wooden / slate walkway along the coast which views out onto the sea. The beach is the usual lava rock beach however certain man made pools are available to swim in and areas cleared for sun bathing. This was, in our view, a pleasure to walk along during the evening however there are only a few restaurants / bars that are open. There was a shopping mall of sorts where the supermarket prices were very good. Certainly in March the area caters for the locals probably more so than the limited tourism they get, however i cant speak for the summer as i havent been then. The bus service is actually easy to use if you're brave enough to give it a go and spend some time to look at the charts.
The hotel is a bit isolated but thats what we wanted and as a result was bang on - for us! Nearby is a sea front walk, with scattered bars come restaurants and this can be continued into the next town where there is a large church etc - nice town! Also along the way is a simple three floored shopping centre too!
The sea walk is gorgeous and the locals have clearly spent some cash on it - for themselves - as its predominantly their area - but still entirely pleasant especially in the evening! The bus routes (sort it via the net before you go) are fine and take you into Las Palmas or wherever you want to go!
Location
View Larger Maps
Other popular destinations