Hotels in Sitges, Spain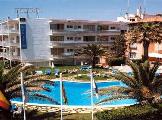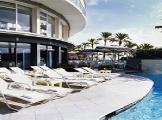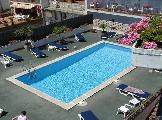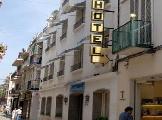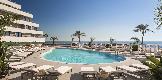 I've given 5 for location as we like a little walk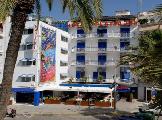 8 Reviews
Traveller Rating
Excellent

3

Very Good

3

Good

2

Average

0

Poor

0
Review Overview
Eating Out

Nightlife

Beaches
What a charming place, we stayed 5 days before boarding a ship in Barcelona, it was lovely. You can get a train into Barcelona, it takes about 30 mins and costs about 7 euros - don't get a cab, it cost us 100 euros!!!
The resort is famous for it's beaches, quaint buildings and it's gay night and day life. It's ok for shopping, eating out, drinks and clubbing. Drinks are over-priced but dining out is reasonable and some of the restaurants are excellent. The beach is clean, white sand and bathing is safe with life guards starting at 11 am on all beaches.
Sitges is a great place to stay, with cosmopolitan shops and bars. out of season it is quiet but with still enough to do and see.

In the summer however it is incredibly lively and loud, so if you want peace and quiet, go somewhere else. But it is a great place to visit and near to Barcelona
Sort of a mini Brighton which revels in its own Bohemian reputation.

Very chic, quite upmarket, and very expensive for the Costa Brava.

Obviously attracts the gay community (or did once) but as a heterosexual couple we found Sitges attractive and interesting for a couple of days.

Has plenty of restaurants and bars on offer, the older established ones usually offer very good value and friendly service, but some of the newer ones are overtly overpriced ripoff joints.

You can pay 3 euros for a drink in one pleasant bar, and 8 or more for the same thing in the equally pleasant bar next door.

By the way you can get to Sitges by train from Reus quite easily despite what other people have posted on the subject. Just get a taxi to Tarragona, then its one change at Vilanova but stay on the local train network - not the national or regional ones.
Sitges is probably the nicest seaside resort I have visited in Spain.

Unlike the more built-up tourist traps that can be found, Sitges is laid-back, low-rise and full of character.

We visited other towns along the coast during our stay but found that we were just leaving the best behind!

Numerous beaches all of which were clean. Some busier than others but I found that you could easily find a beach that wasn't packed if you wanted peace.

The nightlife was excellent. The bars catered for all sorts - and I mean all sorts. I didn't eat a bad meal anywhere during my stay.

Thoroughly recommended.
Sitges is great for Gay couples, we were able to hold hands in the street cuddle on the beach etc, and there were bars a plenty in sitges,
It has a relaxed atmoshphere and is not really suited for children.
Sitges is very unspoilt and is not a Salou or Benidorm style resort.

Very clean with a lovely long flat promenade. Boutiques, leather shops ,gift shops are set scattered around the small narrow streets to the rear of the church on the headland.

There are hardly any cheap bucket and spade type shops. Numerous restaurants and bars but it was quiet in April.

Los Vikingos restaurant provides good food at reasonable prices sit outside and watch the world go by. Three restaurants on seafront close to the Calipolis named after ships, also very good and not as expensive as you might expect.

Railway station 10 minute walk from hotel. Return ticket to Barcelona for 4 people cost approx£16.inc ten journeys in band 1 on underground if used within 30 mins of arrival. Train journey takes 29 minutes and is easy;suggest go to main station Placa de Catalunya then underground to Drassanes which is towards bottom of las Ramblas.

If you go to the bottom of Las Ramblas by the column you can catch the sightseeing bus from where it starts approx £19 for 2 day consecutive ticket get on and off where you want but suggest first day do full tour to get your bearings, the blue and white buses seemed more popular than the orange buses.

Finally the taxi fare for 4 people from Barcelona airport to the hotel was approx £40 to £50 . Finally Sitges is the gay capital of this part of Spain but as a result standards of service and quality of restaurants and bar are very high and the atmosphere is very cosmopolitan and unthreatening.

Enjoy and hope above information is of some help.
Sitges is wonderful but can get crowded in August and July. In winter it's fantastic.
Location
View Larger Maps
Other popular destinations