Hotels in Novo Sancti Petri, Spain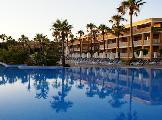 1
of 6 hotels in Novo Sancti Petri 6
of 6 hotels in Novo Sancti Petri 2
of 6 hotels in Novo Sancti Petri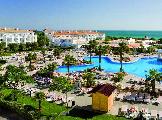 4
of 6 hotels in Novo Sancti Petri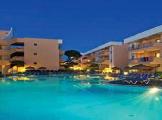 5
of 6 hotels in Novo Sancti Petri
2
of 6 hotels in Novo Sancti Petri
12 Reviews
Traveller Rating
Excellent

0

Very Good

10

Good

1

Average

0

Poor

1
Review Overview
Eating Out

Nightlife

Beaches
Novo Sancti Petri is perfect for a beach holiday in an unspoilt non touristy area. However ther is not much to do other than the go to the beach or for walks. The nearest shopping centre is a 10 min walk away but does have everything you need from grocery to souvenirs shops which aren't as tacky most. There are also a selection of restaurants and cafes at the centre . It would b e advisable to hire a car to go further afield or take the local bus. Overall a great holiday if you have small children or if you just want to chill!
Resort was modern purpose built with range of upmarket hotels. Beaches fantastic and because it is tidal they are clean every day. It is an area purely suited to those who want a quiet holiday without any noisy discos or theme parks. Very suitable to young families. Need phrase book as mostly Spanish spoken which we really liked.

Easy access to Chiclana - the local town- by bus outside Hotel. Go to this area before it is further developed. It really is a refreshing change from the Costa Del Sol!

We cant wait to return.
Quite a bit of building work was being done in 2005 although this should be complete for 2006 season. All large and exclusive hotels in area, bars further afield but beyond walking distance. Miles of clean sandy beach.
Not much of a resort. A 25 minute walk up the beach brings you to the Novo Centre, a small shopping centre with a few clothes shops, a supermarket and a handfull of resteraunts and bars. A little further on is a street with some resteraunts and shops. Apart from that there is nothing else.
The resort of Nova Sancti Petri is very isolated and there is not much too do. There is the Nova Centre which is an indoor shopping centre but within 30minutes you've seen it all. There is also alot of building work going on around the Riu Chiclana, we counted 11 cranes in one area. The resort entertainment was rubbish and the disco was not much better. It was more like a creche and a youth club than a late night adult disco.The beach is fantastic and the sea is perfect.I am not a great lover of the sea but even I went out up to my chest in it. It is clean and very safe.The bars on the beach are friendly and it is well worth the charge for the sunbeds. The only down side on the resort is that with it being on the Atlantic Ocean, it does get very windy and because of this you need a high factor sun cream because it burns you very quickly.Some nights it was that strong that it blew the glasses of the tables!
The resort itself is great for the beach, a fantastic beach.
Novo Sancti Petri is a small compact resort but was friendly and felt safe. It also felt very Spanish and my phrasebook was useful. The beach is amazing and the days are very long. At 9.30pm you could still stroll along the beach in daylight. I stayed pretty much in the complex but there are a few bars, shops, restuarants and supermarket 500 metres from the Hotel. Resort mostly populated by German and Spanish visitors. I would highly recommend this area for a quiet relaxing holiday (especially if you want to improve your Spanish)!
Novo santi petra fairly quite with a very good choice of bars and shops more so round the Novo centre,it has got a few excellent tapas bars, the biggest aset to this resort has got to be the impressive La barrosa beach,this has got to be one of the best beaches in spain, 7 kilometers of very clean soft sand, the sea can be a little chilly at times, but it is the atlantic. At the weekends it can get crowed as all the spainish seem to decend on it as well as holiday makers, but with a beach this long you dont seem to notice as much as there is still plenty of room for you to sunbathe and kick a ball about.
Novo Sancti Petri is a man made resort built on the edge of the town of sancti petri, the beach is a 8km long wide golden sanded pleasure, as We were in the hotel area to the south and the resort as such was to the north we only passed it on a coach, it didn't look to inviting and there seemed little in the way of variety amongst the bars / shops that we could see.
Just below the hotel is Playa Barossa. Soft sand, with a reasonable slope into the sea. If you want to swim, swim in the sea! I did, for the first time in years. There's a chiriminguita (beach cafe) down there so you can get food and drinks, and the sun loungers and parasols are not expensive - free if you go in the morning and leave before the money guys arrive at eleven...

We have children so we didn't go to the resort for entertainment. We did walk back and forth to the resort centre, and it's perfectly easy. There are a reasonable number of shops, and a chemist.

If you want more, catch the bus to Chiclana! Cheap fares, a nice little town, drink granizada at a street cafe. Cadiz is not too far, probably better by car than buses.

If you care about animal welfare then do not go to see the horses at Jerez. You'd rear up on your hind legs if I applied a metal tipped whip to your genitals, wouldn't you... The sherry bodegas are well worth a visit. A day trip to Tangiers is a hoot if you like being pursued by street sellers.

To sum up, a nice resort best suited to families with young children who like the beach.
Location
View Larger Maps
Other popular destinations