Hotels in Marbella, Spain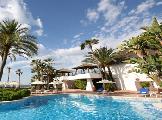 7
of 8 hotels in Marbella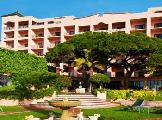 4
of 8 hotels in Marbella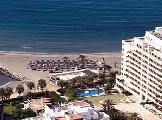 7
of 8 hotels in Marbella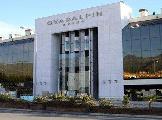 1
of 8 hotels in Marbella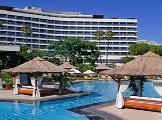 1
of 8 hotels in Marbella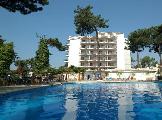 6
of 8 hotels in Marbella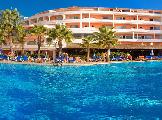 5
of 8 hotels in Marbella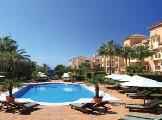 1
of 8 hotels in Marbella
6 Reviews
Traveller Rating
Excellent

0

Very Good

3

Good

1

Average

1

Poor

1
Review Overview
Eating Out

Nightlife

Beaches
over rated and very expensive place to stay.
Marriott beach resort is set near Marbella and is right on the beach. There are hundreds of appartments in this resort and each block of appartments has it's own underground car parking space. You definately need a car to get here or a taxi. The nearest supermarket is in ' Elviera' which is over the bridge and turn left where you'll find a number of shops, banks and cafe's. For the big shopping malls you have to go to Marbella or back towards Fuengirola. The resort is spotlessly clean, all the public area are to the highest of standards. There was no entertainment during our stay, this could be beacuse of the time of the year we went in. The beach is a bit dissapointing as there are huge stones towards the water, plenty of sunbeds and the Marriott has it's own 'door' to the beach. I would come back, but beacuse we didn't 'buy a week' (timeshare) - it would cost us 700GBP just for the accomodation for a week . Which i think plus flights, car hire, I may as well go to the carribbean!!!All in all a nice stay - would I recommend it? Yes, especially if you can go for a previre weekend which is 139GBP perperson!!!!
Marbella is a beautiful place and quite close to all other places like puerto banus, fuengorila - you get the best of both worlds. Bit pricey but worth it.
The hotel was central to all amenities. Beach/shops/buses/restaurant's we used buses a lot to get around and Orange Square was lovely at night
Marbella has so much to offer the orange square with its restaurants surrounded by the purfume of orange trees
The cbbeled streets with its quaint shops to browse
The old churches and buildiongs to explore
The promanade leading to the sea then catch a boat to Puerto Banus and take in the people watching by the marina with its expensive shops and restaurants.
In a nut shell Mrbella is class
Fuengirola has something for everyone. Good clean beaches for the kids, great shopping, nearby golf couses and nearby resorts with good public transport making it easy to go visit neighbouring resorts.
Location
View Larger Maps
Other popular destinations