Hotels in Mijas, Spain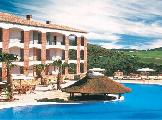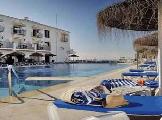 5 Reviews
Traveller Rating
Excellent

0

Very Good

3

Good

1

Average

1

Poor

0
Review Overview
Eating Out

Nightlife

Beaches
Las Farolas is probably about 3 miles away from any kind of resort. There is a very small strip of reataurants a short walk away - and thank goodness for them. To say it is near the beach is very true but trust me, it is not a beach you would wish to visit. The main highway runs along side it and you reach it by bridge or via a very smelly underpass. Don't bother, when you get there you would not want to step foot on it. It is tiny, smelly and covered in rocks and debris that has been thrown from passing traffic. Save yourself the bother.
Stayed at height of season and I don't like crowded resorts. This was not a problem at Las Farolas, as the resort is constructed well, with lots of areas for relaxation without noise or crowds. Pools are not too busy, nearby bars are well set up.
Apartment was scrupulously clean and very well equipped.
Staff were very helpful and courteous.
Didn't really like the entertainment choices but the resort is well placed to access alternatives in Fuengirola or Marbella (car needed to make the most of this.
Am going back again this year.
Flew with jet2.com from Leeds Bradford, great no frills airline, always clean, punctual with courteous staff.

Mijas Pueblo is a beautiful village with cobbled streets and whitewashed buildings. Lots of lovely restaurants. Excellent for a quiet get away but not good if you're looking for night clubs or late nights.
Las Farolas is very good. We have four children but there was a smuch to dio for adults only as there was for families. Thre are two very good restaurants on site. The clienteole are mixed in terms of Brits and Spanish. A 20 munite walk to La Cala or a five minute (1 Euro) bus ride are a must as theer are lots of good places to eat. A 5 minute walm takes you to about 7 bars and rseataurant in La Playa. We will be going back!
La Cala is about 20minutes drive into the hills from la Cala mijas.The obvious entertainment are the three golf courses that surround the hotel and clubhouse.Fuengirola is a 30 minute taxi drive 24euros with Benalmadena a bit further 32 euros and Marbella 35 euros.Cala Mijas is just down the road ,still a taxi ride with a few bars and restaurants but our group didnt go out here.The golf is of the highest quality ,with the Europa course being spectacular,buggies a must.The clubhouse serves excellent food and drinks on a large terrace overlooking the South course.This really is golfers heaven.
To finish ,if your looking for somewhere to pamper yourself or partner ,in spectacular surroundings,away from the crowds but within a taxi drive,and you like golf,then La Cala is the place
Location
View Larger Maps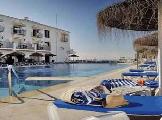 Mijas Hotel
Mijas, Spain
stayed at this hotel for 1 week absolutely a barga…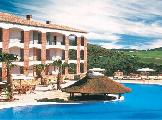 La Cala Resort
Mijas, Spain
The La Cala hotel and golf resort is a real gem of…
Other popular destinations