Hotels in Puerto Banus, Spain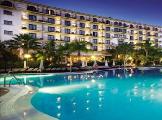 3
of 3 hotels in Puerto Banus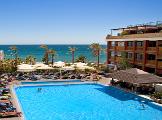 2
of 3 hotels in Puerto Banus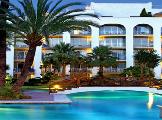 1
of 3 hotels in Puerto Banus
11 Reviews
Traveller Rating
Excellent

0

Very Good

9

Good

2

Average

0

Poor

0
Review Overview
Eating Out

Nightlife

Beaches
Puerto Banus - nice, but over-priced.
The general area of Puerto Banus is rather " Nose in the air " type attitued which causes it to lack atmosphere ( this is based on the fact we usualy book into 4 / 5 star hotels ) and also its not all its cracked up to be with regards to general cleanliness The Marina has incredible yachts moored but dirty litter strewn and generaly smelly streets filled with Ferraris , Bentley's and Rollers. Many of the buildings are boarded up and it has a very " Has Been " air about it but a 10 min taxi into Marbella ( 7:50 euro's )and that changes totaly friendly , polite and welcoming with a very relaxed yet comfortable safe atmosphere
As were were in early season there was not much entertainment where our hotel was but with about a mile beach walk you were in Puerto Banus or at 5.8 euros a taxi would take you there.

The area around the hotel does not have a lot of shops but does have beach recliners and a beach club bar which was always packed when we looked and couldn't get a seat.

Loved the place.


Puerto Banus is a harbour resort about 8 mins or less from Marbella town by taxi. It is very upmarket. It has wonderful designer shops in it - most of which in high season are open to 2am around main port. Others in area are open to 10pm. It is mainly a pedestrianised zone - although some cars are allowed in to port - these are only allowed to people who have a port licence.

The port always has lots of wonderful yachts docked - some of whom belong to famous people - depends how good you are at people spotting. Other celebrities have villas in the area and might well be spotted around the port.

It is impossible to go hungry as there are loads of different restaurants - admittedly more Italian than anything else. Over the 3 years I have been visiting Puerto Banus have ate in lots of different ones. One of my favourites is Red Pepper which is on front line of port.

Although Puerto is renowned to be expensive and it is - eating out depends on how much you want to spend and how lavish a meal and service you want.

Puerto Banus is centre of nightlife and there are numerous bars/clubs etc. to suit all sorts of people. The resort also has a couple of lapdancing clubs.

Personally I do not visit nightclubs etc. so cannot comment on them but anybody who I have spoken to who has visited them, say they enjoyed themselves.

Walk away from main port and you come to a large department store which stocks literally everything. There are also other restaurants away from main port, plus lots of hotels etc.

If you want a taxi - you have to go to the cab rank and probably queue for one if it is at a busy time of night.

There are a couple of private beach clubs where you can hire a comfortable sun lounger - I can't comment on them as haven't been to them. There is also a public beach which again I have not visited.




Puerto Banus was beautiful, lovely beaches, great shops, and everyone so friendly. Lovely little market squaure where you can buy lovely gifts to take home.
Was rather underwhelmed by Puerto Banus. Yes, lots of nice boats and cars, but that's about it. Very little atmosphere. Lots of young girls wearing next to nothing, hoping to catch a millionaire
Puerto banus is very high class with a buzzy atmosphere. The port is brilliant with huge boats and flashy cars and plenty of reasonably priced restaurants.

The beaches are cove-like and are pretty clean.

Overall, a resort that should be visited by everyone due to its individuality.
Puerto Banus is very clean with designer name shops, beautiful marina, and scores of restaurants and bars.Look out for the posh yachts and ferrari's.
The beach looked ok but I only ever use the pool anyway.
I'd definately visit the resort again.I'm already looking!
Absoultely loved Puerto Banus and have already been back for a long weekend, huge array of restuarants, bars and gorgeous shops. Cant think of anywhere better to have breakfast, lunch or dinner than sitting looking out at beautiful ships moored along 'millionaires row' I am happy to join the PB long weekenders club and am sure Puerto Banus and I will enjoy a long friendship.
The resort around the marina is very nice but it can be expensive if you dont check the prices at the restaurants, but you can find very nice places to eat that are reasonble and you can watch the very rich and sometimes famous go by go by and just dream of what might be.
The standards of the beaches are very good and there are some lovely walks around we would visit this resort again.
Location
View Larger Maps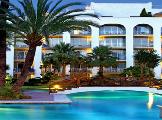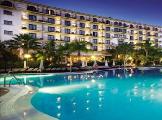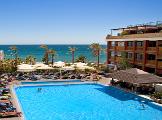 Other popular destinations