Hotels in Borj Cedria, Tunisia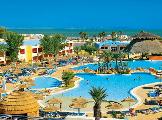 2
of 2 hotels in Borj Cedria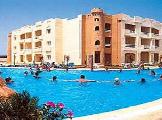 1
of 2 hotels in Borj Cedria
4 Reviews
Traveller Rating
Excellent

1

Very Good

1

Good

0

Average

1

Poor

1
Review Overview
Eating Out

Nightlife

Beaches
This is'nt a resort even our Hotel Rep called it a bomb site.However you can walk for a train, that's all I can say about it.
There is nothing in Borj Cedria except three hotels the Carribean beach the one attached to it and Lookea which only french people can book and you cannot even walk through this hotel. The beach is clean nice sand and sea is clean but Borj Cedria is full of half built building and no people you could go out of hotel and walk for two hours and you would not come across a shop, supermarket or a person its all dirt track and its a deserted place why someone put a hotel here is a mystery. Its not a tourist place or a nice place to look at. Stick to the well known towns.
The resort itself is kept very clean and the beach is cleaned daily.The sea is very clear and lovely to swim in.
The entertainment leaves alot to be desired as it is in mainly French and German.
The beaches were very clean and had their own security to keep away any traders.
The resort entertainment was adequate and the games were very funny.
The resort was always clean and to very good standards.
Location
View Larger Maps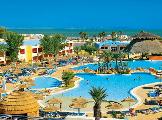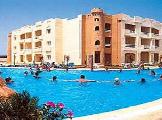 Sun Beach Resort
Borj Cedria, Tunisia
The cleanliness of this hotel is impeccable. The …