Hotels in Korcula, Croatia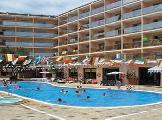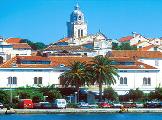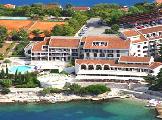 6 Reviews
Traveller Rating
Excellent

0

Very Good

1

Good

3

Average

1

Poor

1
Review Overview
Eating Out

Nightlife

Beaches
there is nothing wrong with Korcula it is stunning
just don`t pick this hotel too many trees blocking views
the beaches and views are second to none
Korcula is a lovely little town, and there are enough pleasant places to visit on daytrips (other beaches, islands, mainland).

Entertainment is minimal, but if you like lazy evenings with a bottle of wine and a seafood risotto, Korcula fits the bill.
The resort was very shabby,the volley ball area, tennis court and crazy golf were neglected and shabby.

The entertainment over the two weeks consisted of a couple of men singing in Croatian, what sounded like the same songs every night.

No entertainment for teenagers.

Pebble beaches
No I would not visit this resort again, or recommend it.
Eating out is limited to a small number of restaurants serving seafood and pizzas, but they're delicious and not like anything you'd get in more popular resorts. You can have a huge plate of mussels for around 40 kuna (£4) and there are a couple of other Italian-influenced dishes available too. One or two places in the old town serve traditional Dalmatian food in very atmospheric surroundings – one I used on more than one occasion was Morski Konjic, which is open-air and has great views across to the mainland.

There aren't too many bars to choose from. My favourite was Buffet Massimo, located in one of the towers of the town walls, where you climb up a ladder to get onto the roof and they winch your cocktails up from below using a basket and pulleys. Korcula only has one bar (Gaudi) that calls itself a nightclub, but you can mix with the locals in any number of small bars where there's music and dancing.

It might not be commercialised enough for some people's needs, but that was its charm for me. I'd recommend it for romantic couples of all ages.

Beautiful island. The old town is very attractive. The beach is typically pebbly but the water is clean, clear and very inviting. Lots of bars and restaurants and shops, but all seemed to be selling the same things. supermarket was cheap for most things, but prices of imported soft drinks were not - especially in the hotels.
Location
View Larger Maps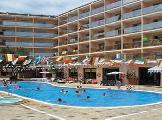 Bon Repos Hotel
Korcula, Croatia
location good, food terrible,not suitable for disa…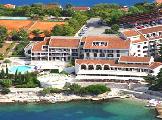 Liburna Hotel
Korcula, Croatia
When you arrive at the landing jetty just yards fr…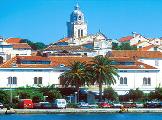 Korcula Hotel
Korcula, Croatia
I have just found this web site after researching …