Hotels in Pula, Croatia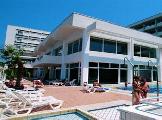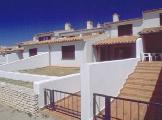 5 Reviews
Traveller Rating
Excellent

0

Very Good

1

Good

3

Average

1

Poor

0
Review Overview
Eating Out

Nightlife

Beaches
Keep in mind that the beaches are rocky and so you need beach shoes and maybe something to lay on.It was a little expensive to have to pay each day to buy chairs etc.
Beaches are all pebbles or rocky ledges, water is lovely. I cannot give a true account of entertainment as I did not see any of the evening stuff, which was mainly on stage at pool of punta verudela. There are the usual touristy shops at verudela, along with a reasonably priced supermarket ( it's not cheaper than home unfortunately) There are also a few restaurants on site pizza starts at about 30 kuna or £3ish. You can do mini golf, tennis, table tennis, trampolining, inflatable slides/bouncy castle, parasailing and other watersports. There is also an aquarium on site, which is very cheap to get into and very educational.
Big resort lots of walks on and off paths. Not far from main town.
Salt water pools,Water slides not permanently running and charge 30p when they are.Evening entertainment was painfully pathetic (Artur animation), but some of the Germans and Croatians (99.9% of the visitors) laughed heartily to our dismay.Restaurant food is mainly ok,but the same wherever you go and same price.Large beer is £1.50,coffee 70p and small bottle of coke is £1.30 so can work out expensive if lots of kids.Big complex but kids can get bored after few days and not a lot to do in Pula.
Istria is not an area of Croatia that I would return to.

Any one going there on holiday should avoid the 'seaside' resorts and travel further inland where there are some lovely little villages and towns to explore. One I liked in particular was Labin.

The highlight of our whole trip was two visits (it was so good we had to go back again) to the Hotel Valsabbion Restaurant. Beautiful surroundings, fantastic food and lovely staff. The food does not come cheap but well worth getting your credit card out for!

We found the majority of the Croatians we dealt with to be quite rude and unfriendly despite our best efforts to speak the language.

All in all, I wouldn't go back to Pula and I'm not sure I'd even go back to Croatia.
Location
View Larger Maps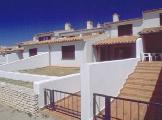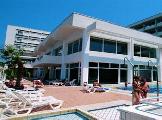 Brioni Hotel
Pula, Croatia
Hotel very clean, most reception staff speak good …