Hotels in Latchi, Cyprus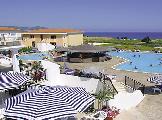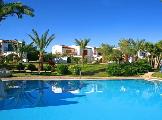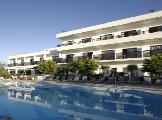 10 Reviews
Traveller Rating
Excellent

1

Very Good

0

Good

5

Average

4

Poor

0
Review Overview
Eating Out

Nightlife

Beaches
As we traveled in October alot of the places very slowing down. The resort was clean and tidy and the harbour area was very nice.
Latchi / Polis areas as peaceful, clean and well worth the visit, if you want to get away for a quiet holiday visit Latchi The harbour area is nice just to sit and have a meal or drink - day or evening time
The resort is very quiet but beautiful by the harbour. They are working on the beach at Latchi at the moment but you can walk down the road to the next beach where this is better. o.k the entertainment is not exactly high class but all of the staff work extemely hard.


We felt that Latchi had lots of potential but wasn't as good as it could be. It was the end of the season so I am sure when it is busier the atmosphere would be better.

The harbour and marina is picturesque with a row of restaurants. We found the food to be good and we didn't have a bad meal but it wasn't particularly inspiring and no atmosphere.

The beach was mainly pebbly and not particularly attractive. There were some sunbeds and umbrellas available and there is a childrens play area by the beach.
There is a lovely footpath along the beach where you can walk along for a couple of kilometres, (maybe further but that's as far as we got!)

The main road is quite busy but there is a footpath along the main road with a flower bed separating you from the traffic which is good for children.

There are shops and small supermarkets on the road that runs behind the harbour.

There are several boats in the harbour offering half day or day trips along the coast. You are given time whilst on the boat to swim in the sea and we really enjoyed the trip we went on. There is also a big water sports outlet on the harbour front. They offer diving and also boats, jet skis etc for hire. The boats we saw also had a rubber tube or water skiing rope so that you could do this while you hired the boat.

Car hire is probably the best bet from this area as we didn't see very many local buses and used taxi's most of the time.

Nearby Polis had a lovely square in the middle with some good traditional restaurants and also pizza/pasta restaurants and a couple of bars. There are also some shops although we really only visited the square in the evening to go to the restaurants.

Our favourite was Finicas, good views, food & service.
The resort is very small we found the locals very friendly but as far as entertainment is concerned err, what entertainment?
The harbour town of Latchi (or Lasti) is close by. The harbour has a mixture of fishing boats, yachts and small craft for rent. Over looking this are approximately five restaurants that specialise in fish. Not the cheapest, though neither the dearest place to eat but certainly one of the prettiest. Back to back with these are a row of shops, which include three mini markets. These are well equipped.
There is construction work in the area on the land, south of the road between Latchi and the Hotel. Construction is ongoing, with a developer building bungalows. However, it is screened off and the visual and audio impact is minimal. This stretch of the road has 'road humps' which deter the 'boy racers'.
Nightlife is minimal. There is a 'Beach Bar', which again was quiet. Opposite this was another bar, which appears to have given up and closed. No discos here! About a 5 minute drive to the South/East is the town of Polis. It appears to be a standard semi modern town, however there is a short pedestrianised area, which has bars and restaurants. These are a bit cheaper than Latchi however there is no drop in the food quality. In all the places we ate in both Polis and Latchi, we never had a bad meal once. To find this pedestrianised area in Polis, drive from Latchi, enter into the town of Polis and turn left prior to a bridge, which crosses a dry riverbed. Follow the road as it makes its way first down then uphill. Keep an eye out to your left, you'll see the parking area. Transport to and from the Hotel was by taxi and mini bus. The taxi driver must have been a fan of formula one racing, however he certainly lacked the skills. Still, it made for some small talk with the other guests.
This hotel is rated by First Choice as two star plus. Maybe so, but the service and quality was five star plus. What a great holiday.

nothing to do outside of complex.

had to hire a car to travel to other areas of cyprus

no real beach to call a beach mainly sharp shingle have to travel to find a decent beach which is very very busy.

entertainment very poor unless you understand broken english or german.

would not holiday here again! sorry.
Latchi itself is a very small place, but there is a regular bus service to Polis which is the nearest village and it has lots of restaurants which offer very fresh seafood and other Greek specialities. It is a very pleasant place ,which is old and very interesting to look around and you can buy jewellery and pottery.We also took a taxi to Paphos town which is about an hour away from the hotel and cost about £25.00 but was well worth a visit as we went to see the spectacular harbour there and visited the castle there.
The location is fantastic, with two great and nearly empty beaches seperated by the harbour, which at the moment is being extended (the harbour area is a bit of a bomb site at the moment but should be finished by 2005). There is also a well organised water sports company based on the beach and some daily boat trip organised from the harbout Loads of good restaraunts and a couple of shops, although we thought prices were generally high in both these.
Latchi is a fast (too fast!) developing fishing village on the edge of the Akamas national park. It is mainly tavernas, tourist shops and self catering accomodation. There are a couple of good watersports outfits - Latchi Watersports is worth a mention here. Don't expect too much at night however - if you want this Polis is a little more equipped although realisticaly you would need to book into Paphos.

There are two beaches either side of the village both of which are clean. It is worth mentioning that the resort has a blue flag and the water has certainly improved in the 10 years since we first went.

Generally Latchi, and indeed nearby Polis, are perhaps in the most unspoilt part of the Island.

One thing to watch out for is the extension to the harbour which was well underway during July 2004 - we were woken a number of mornings. When completed the extended harbour will offer a top rate marina although I expect the tavernas surrounding this will take advantage by hiking up their prices!
Location
View Larger Maps