Hotels in Barbati, Greece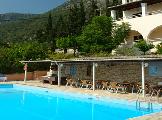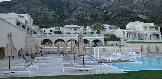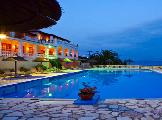 6 Reviews
Traveller Rating
Excellent

0

Very Good

4

Good

2

Average

0

Poor

0
Review Overview
Eating Out

Nightlife

Beaches
this is a typical smallish Greek resort strung out along one of the main [now theres a laugh] roads most of the accommodation is up hill of the road and the beach down hill,so we would not recommend it for those with mobility problems

the village has several small supermarkets,car/bike hire and tavernas it was late in the season when we went and there was no indication of other forms of local entertainment

there is one long and several small beaches stretching along the Azure blue seas of the gulf of Barbati with stupendous views across to Kyrkira [Corfu] town
The resort was quiet with just enough choice of tavernas. There was a variety of water sports on the beach along with boat hire.
Barbati itself is very quiet.Various places to eat including the Caratydes restaurant,Dimitris,Riviera taverna,Lord Byron.We tried a few resturants/tavernas but settled on one in particular,the ODYSSIA 2001.Lefteris made us feel so welcome(thanks to Aneta the waitress for the many laughs) and the food was superb(we went through the Greek menu in the week we were there).Grilled feta and Greek starters were particularly good.The beach is very clean and narrow and made up mostly of small pebbles(no sand).Riviera tavern on the beach makes a mean greek salad at 5 euros.Give the local beer a chance its cheap(1.8-2 euros a pint)and very good.If you want a lot going on DO NOT go to Barbati there are only a few bars and two supermarkets and two gift shops,arrrr bliss. Hope this review helps and very happy holidays,i would definitely go back again!!!!
The resort is very clean but not much in the way of entertainment. We didn't go down to the beach often since it is a steep walk down and is pebbled so we stayed around the pool.
Barbati is quiet but only 10 minutes from Ipsos if you want more life. There are several tavernas and restaurants with a nice traditional one at the bottom of the hill and one down on the beach if you go left out of the gate of the Hotel and walk about 300 yards.It's a bit of a pull back up the hill when you've been for a drink/meal unless the taxi bus is still running.
I like Barbati for its peace and quiet and will return.
Steve and Mandy Ellison.
The resort of Barbati is small and very clean. The restaurants were excellent but very few. The resort entertainment is based on eating out. The beach was very clean and consisted of pebbles also very safe for swimming. This resort is ideal for a very relaxing holiday.
Very quiet resort so not for those looking for nightlife.

Location
View Larger Maps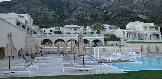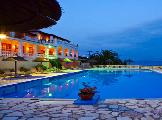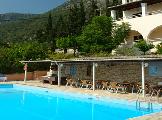 Other popular destinations