Hotels in Chania, Greece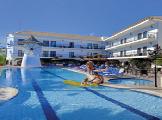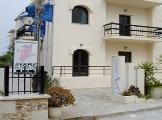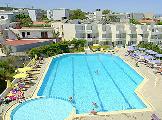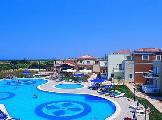 12
of 12 hotels in Chania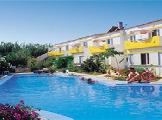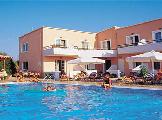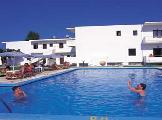 10
of 12 hotels in Chania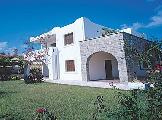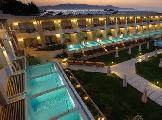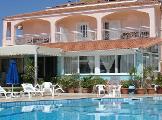 10
of 12 hotels in Chania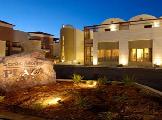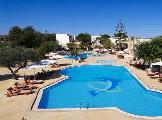 24 Reviews
Traveller Rating
Excellent

1

Very Good

7

Good

8

Average

5

Poor

3
Review Overview
Eating Out

Nightlife

Beaches
We loved Agia Marina!

Around 90% of visitors to the Chania area are Scandinavians so there was no demand for English Sunday Lunch or banagers and mash, which meant a lot of the tavernas still served traditional Greek cuisine.

It's a fairly quiet resort, our eveings revolved around good food in a relaxed atmosphere so I'm not sure if it's a good place for clubbers.

The beach was OK, a bit stony at the water's edge in places.

I've given it 4 for cleanliness, I believe there was a strike by refuse collectors so there was sometimes quite a lot of rubbish piled up but I didn't get the impression that it was like that usually.

We had some of the best food ever in Greece.
A special mention to:
Manilos - wonderful pork chop & rabbit stifado (see what I mean about traditional food?)

Synaxis - extensive range of starters, we ate there most lunchtimes and worked our way through their menu.
With the bread, you get little pots of garlic butter, greek yoghurt mixed with mayonnaise & dill (divine) and chopped tomatoes with olive oil and herbs.
Also a great lamb in garlic with oven roast potatoes (one of their specials). Actually, Kostas (one of the owners) told us that he'd initially thought we were food ctitics. LOL.

Roka - really good moussaka, papoutsakia & soutsoukakia.


Tavronitis is set back from the coast, only a 10 min walk. It is a typical small Greek village, with a couple of supermarkets and a few bars and tavernas. NO night clubs or noisy bars. The beach is very rocky but a little walk brings you to some sandy beaches.

A very nice, peacfull, typical Greek village.
Only thing you will get out of this holiday is how quiet it is as there is nothing around it and i mean nothing. You have to get a bus or cab into next town platantis which is 1 euro on bus though they are very few and far between or a cab which can be quite expensive every night there and back. Though if you stay in hotel expect no entertainment make ur own you will look at the same faces in the same seats each night of week with the same expressions it like deja vu
Agia Marina is a small but perfectly equipped resort about a 20 minute bus ride away from Chania. It sits next door to a similar sized resort called platanias and both are awash with shops tavernas hotels and well stocked supermarkets.

The beach was hard packed sand with wonderfully clear gently sloping waters perfect for smaller children and adults alike. there are ample sunbeds and brollies for averyone so again we couldn't really find fault with any aspect of the resort either.

All in all a wonderful holiday destination - hope you have as good a time as we did!
the resort of almirida is a very freindly resort.tavernas on the street and on one side look onto the beach and sea.few gift shops supermarkets enough to buy what you need on holiday.the beach nice but better for the kids if you turned right out of the hotel.loved the snorkelling and crystal clear sea would return for holiday again as the resort felt so relaxing and calm.
Agia Marina has something for everyone without being overly-commercialised. The beaches are extensive, sandy and easily accessible.
the main street of the resort is narrow with narrow pavements but it was pretty clean.there are lots of bars,restaurents and one or two disco bars.some of the bars are noisy especially when there was a football match on.there did not seem to be many british people in the resort.there are a couple of mini golf games for children and an amusement area.it can be quite noisy at night with the young local lads roaring up and down the main street in there cars.the pavements are vey narrow and uneven and people struggled with pushchairs and i would imagine that it would be even worse for a wheelchair.the beach was good and the sea warm,i went in every day probably because some days the outside temperature was in the 40's.we paid 8 euro's for two beds and a brolly and the hotel beach had a lifeguard on duty for most of the day.we enjoyed the comfort of the hotel and the beach and we would go back again.we only had one drink in the hotel in the evening because there was no atmosphere and again they did not seem to use the air con.there were quite a lot of young people in the resort but it is not a malia it is more for families.
Can only comment on the period we stayed in Aghia Marina,
apart from the big Scandi Hotels who have in house entertainment, there was nothing within walking distance,car or bus to Chania,Platainas,was the next place and this only had taverna type music.

The resort cleanliness left something to be desired.The beach the hotel backed onto,we would be aware if taking youg children onto it,possible buried dangers,the section next door which was owned by the Scandinavian hotel was always immaculate.
Agia Marina is stretched along the main road from Chania to Kasteli. All the taverns, shops,etc. are alongside the road and there is little or no pavement to walk along. This makes strolling difficult. The actual village is a little further up the hill, behind the hotels. There are plenty of places to go to, however and everything you might need is at hand, even Chania is not far if you want more nightlife. The beach is sandy, it was a bit dirty, this might have been due to the rough seas and storms we had during the first week of our stay, I don't know.
There wasnt really much in the surrounding area, and there was only one entertainment night.

This hotel is good for older couples as its quiet, but it is definately not for young couples. There isnt any night life, and there are'nt many surrounding resturants.

There is a Dunes bar resturant which is lovely we ate there almost every night, and its nice english food as it ran by and English family.
Location
View Larger Maps
Other popular destinations