Hotels in Elounda, Greece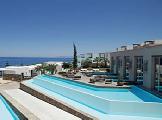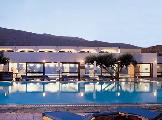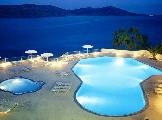 All rooms apear to have a sea view. Beautiful sunrises.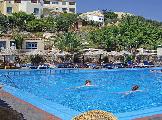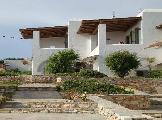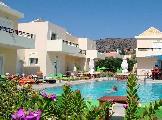 37 Reviews
Traveller Rating
Excellent

12

Very Good

18

Good

4

Average

1

Poor

2
Review Overview
Eating Out

Nightlife

Beaches
Lovely small marina town centre. Half hour walk from Hotel Ilion.

Very friendly and safe.
Elounda was very pretty and the Tavernas were aimed at both adults and children alike. Meals were excellent, particularly in the restaurant Marilena.

Miss W Dunn
This is our third time in beautiful Elounda and we are going back in September and again next year. The beach and streets are spotlessly clean and the people are so friendly.
Elounda retains it's Greek tradition whilst catering for the tourist in a laid back manner.
A trip up from the harbour in Elounda up to Plana Elounda (600 yards) takes you back in time with it's quaint houses and traditonal Kafenios especially Maria's, she makes you most welcome.
Our favourite restuarant is Anemomylos (greek for windmill), the food is wonderful (meat and vegetables all fresh - no frozen produce here !) - it is right opposite the main beach.
The best bar in town is Babels, a lovely people watching spot with wonderful staff Nectaurius is front of house with a lovely warm and genuine personality with Yannis his brother working hard with a lovely friendly manner and willing to give knowledge on all subjects. Couple this with varied background music and multiple screens for all those avid sports fans.
A trip through Plaka and up towards the wind turbines gives you the most breathtaking views imaginable.
Add to this the facinating "Spinalongs" steeped in history although the fascinating stories of the lepers who lived there as recently as the "50's". They are currently filming "The Island" on location, a best selling book by Victoria Hislop. A personal view but "Yannis" by Beryl Darby gives a more grittier view of the lives of the lepers on "Spinalonga", it is fictional based on so many true facts.
Writing this so soon after our return only makes me yearn to return to this beautiful place.
Elounda is a charming picturesque low key resort. Just enough nightlife so as not to overpower the resort. A beautiful harbour and picturesque landscape with views that take ones breath away. A real Cretan village feel with main emphasis of the main square which is lined with small bars, resturants etc. The resort has managed to maintain its 'unspoilt' status for many years - perhaps why visitors return year after year (myself - 13 years) Spinalonga is worth a visit as is Plaka. There are some lovely walks to be had and there is a regular bus into Ag Nic - roughly 8KM. Over all a beautiful peaceful resort.
a bit more expensive than last year, prices seem to have risen quite a bit, try the Tryst restaurant for a really great meal, you wont be sorry, its great.
first time ever been to elounda was better than i expected
beach was across the road from complex which was good made some good friends with some bar staff and the dj's. beach could be better as their isnt any sand its pebbley but apart from that had no problems with it. there is plenty of restraunts and bars and there is a varirty of shops. just got back yesterday and wish we was still there we are already considering going back next year!!!!!
Although the beach is 'manufactured', it was still great. The usual prices for sunbeds etc.

We didn't do many tours. We went to the leper colony on Spinalonga, which was boring. We booked to go deep sea fishing, which was cheap and looked a laugh, but it got cancelled due to heavy seas.

We went in the car to the south of the island where there are some lovely little coves and beaches.

Cretans are very friendly, and the food and drink were great at reasonable prices. Elounda is a great place for couples, but families might struggle to fill their days with little 'uns.

Go to Crete and stay in Elounda - but not at Vasillis' Appartments.
Elounda was busier than expected with a good number of shops, bars, tavernas and restaurants which suited my teenage daughter, especially the free pool (as in snooker) at Eden. Prices were consistent throughout the resort which was reassuring.
Elounda is a typical greek harbour resort. Lots of very good taverners and bars. A selection of shops, supermarkets, 2 banks and a couple to chemist shops. The habour square is lined with lots of varied resturants. This resort is ideal for families with small children as well as adults. Not much for the teenagers. But a touch of real greece may just be the alternative holiday for nice change.
Lovely clean resort, nice harbour area, the usual gift shops etc... but not too many. Very nice clean beach. Plenty of restaurants and bars where you can sit and watch the world go by.
Location
View Larger Maps
Other popular destinations