Hotels in Fodele Beach, Greece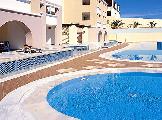 1
of 1 hotel in Fodele Beach
3 Reviews
Traveller Rating
Excellent

0

Very Good

2

Good

0

Average

1

Poor

0
Review Overview
Eating Out

Nightlife

Beaches
Rooms not bad, nice pool, decent food, friendly staff, our stay was all going ok until lunch time caterer the pizza man randomly started to apologize to me for the racist language being used by the other staff because he thought I heard the conversation! He tried to brush it off as "we we're just talking amongst ourselves" I did not hear what they said and do not speak Greek so would have been none the wiser had he not pointed it out, DOH! Misunderstanding or not, I felt uncomfortable from there on in. The hotel manager was not much better either they should call him the invisible man – never got back to us no explanation nothing. Very disappointing because the majority of the other staff we're all so nice and friendly (at least to our faces). This was the worst of a few incidents which did not make for a nice experience; I think it's safe to say we would not feel comfortable returning to Fodele Beach.
The resot consisyed of the hotel. Fodele village is about a mile away in land. The old ladies make lace and string bags and sell them to any person passing.The village is the birth place to El Greco and they have a small gallery where he was born.
No night life apart from the hotel but ideal those wanting peace and quiet.
Each morning and evening the hill sheep come down to the river to drink. Seversl hundred of them ringing the bells round there necks as they walk passed the hotel room.
The sea is very calm in the bay and warm even in October when we went.
8/10 amazing hotel, resort small and not alot to see, but for a hotel centred break - outstanding.
Location
View Larger Maps
Other popular destinations