Hotels in Georgioupolis, Greece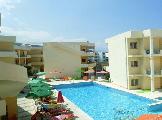 3
of 3 hotels in Georgioupolis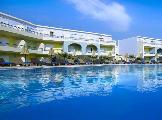 2
of 3 hotels in Georgioupolis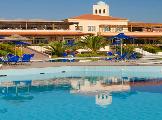 1
of 3 hotels in Georgioupolis
9 Reviews
Traveller Rating
Excellent

2

Very Good

5

Good

2

Average

0

Poor

0
Review Overview
Eating Out

Nightlife

Beaches
beach is fine for children, it gently shelves down to the water, very clean, would go back again.
Resort is set on a sweeping bay of soft sand. Water is shallow and warm, ideal for children. Most sunbeds and parasol are 5 euros usually with a free drink thrown in.
The village square is behind the beach where you will find lots of taverna's and bars. The eating is very good in all of them, but you are sure to find a favourite. Entertainment is as above, low key but if you find good company its great.
Will definately visit again in few years but to another more considerate hotel management that puts its customers first rather than themselves.
This was our first stay at Georgioupolis in Crete, and we would certainly return. Its an ideal place for families, with a sheltered shallow beach, which has a flag system for safe swimming, and is patrolled by a lifeguard. The beach was probably one of the cleanest I'd seen in Greece. Each of the bars / Tavernas seem to run their own section, and keep it tidy. For 5 Euros per day you get two loungers, a little table and brolly, and two free drinks! Although the resort is not especially large, its big enough to stroll around in the evening, and you could eat in a different Taverna each night if you wanted to. A special mention should go to the Sunlight Taverna, which we felt did the best value for money meals in the resort. (We didn'y have a bad meal anywhere though.) Georgiouplois is central enough in Crete to be able to do some day trips if you want, or to just chill out on the beach, and enjoy the lovely mountain sceenery. Would I return to this resort? You bet!
That was my fourth time in Crete and the second in Georgioupolis. The village is lively and beautiful, although it's not exactly spotless. The beach is sensational (white, fine sand and clear water)! The restaurants and bars are really nice too, but some of them are a bit expensive. I think I'll be there again in 2008 with my wife and child and I also recommend it to you!
I had last been in georgioupolis in 1989 and it has definately changed but has still managed to retain its charm. There are lots of beautiful tavernas and the quality of food was superb. The beach is lovely and clean with plenty of sunbeds and a couple of nice snack bars. The village square is much as it was with a couple of cocktail bars and supermarkets. I would recommend it for a beach based quiet family holiday, if you are looking for wild nightlife then this is not for you. The road train trip up to the lake is definately worth doing, the kids were very impressed by seeing turtles, fish and a snake.
This resort, pronounced Your-yop-oo-lee, is a great laid back resport with great beaches and excellent tavernas. There are no discos (or at least we didn't see or hear any)and nightlife is mainly centered around eating in one of the many tavernas or drinking in one of the local bars.

The locals are extremely friendly and, unlike other resorts we have been to, not once did we have to avoid restaurant or bar owners trying to get us to eat in their restaurant or drink in their bar.

We tried many of the tavernas and always got great service and excellent food.

All in all if you are looking for a family beach holiday with access to other resorts if you want a change (e.g. Rethymnon or Chania)then this is a great place to spend two weeks.
I would definately come again. The beach was excellant, I didn't have a bad meal in the whole two weeks and the people were so friendly. Not over developed, the most relaxing holiday ever. But I would try different accomadation. Would highly recommend this resort for a quiet, relaxing family holiday.
The resort is basically in the middle of nowhere, but a taxi ride just a few mins down the road takes you to gorgeopelos where there are plenty of bars and good restaurants.
Georgiopolis is a small village with a small village feel.
The seafront is the usual mix of hotels and tavernas offering local and international foods.
Some of the tavernas provided Greek dancing of an evening and most of them had big screen TV's showing English and German football !!
There were no nightclubs that we could find (not that we looked very hard) with the nearest seemingly about 25km.
The beach is fantastic - very clean with lots of tavernas dotted along its length.
We will visit here again.
Location
View Larger Maps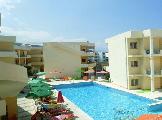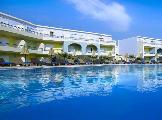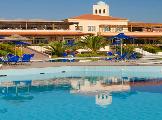 Other popular destinations