Hotels in Sisi, Greece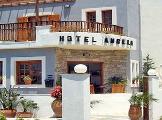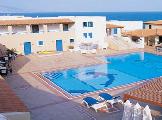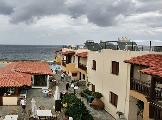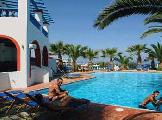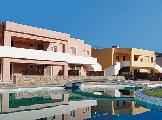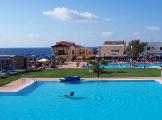 32 Reviews
Traveller Rating
Excellent

4

Very Good

11

Good

13

Average

4

Poor

0
Review Overview
Eating Out

Nightlife

Beaches
Sissi is a lovely place, and I concur with many of the other positive reviews of this resort posted on this site. The harbour is exquisite, the restaurants plentiful, and the streets are safe and clean. Of course it's expensive, but remember that holiday towns such as this have to cover 12 months' living costs within a 7-month season, so don't be too hard on traders if they try and squeeze and extra Euro out of you!

There are three beaches to the east of the town, but the furthest one, Kalimera Kriti (which calls itself Boufos Beach), is outstanding - well worth the walk and the rock-climbing! People also swim in the harbour. We didn't, but those who tried it spoke well of the experience.

Public transport is very limited. One bus in the morning at 9am which returns around 5pm. That said, we planned a lot of our trips around that bus service and it worked well. You need to hire a car if you want to travel further afield.

We were very impressed with Sissi and Crete in general; a return visit to the western side is highly likely in the next couple of years.
Hard to tell due to time of year but its a lovely little fishing viallage with many bars and restaurants.

Sissi is good for couples and families but not singles!
The actual resort Sissi was very poor but the Aqua Vasia Hotel was wonderful with great staff.


Small pretty harbour consisting of shops, bars & restaurants. Nightlife/entertainment is hotel based. This is a great destination for couples who are looking for a relaxing break. A few beaches within a short walk. This is not a resort for young groups of lads or lasses.
Sissi is so beautiful. Very typically greek. Small but enough shops to browse around. Pretty harbour with a few boats and plenty of restaurant to choose from. Beach 10 minute walk from centre of sissi and another beach further along. Sissi is expensive enough 3 euro for a coffee 3.50 euro for a large local beer (Methos) but sure when on holidays you dont mind paying the money. Would recommend Mikes place and the Sissi Arms for food. Sissi Arms serves sunday roast beef dinner with glass of wine for 8 euro, definately good value for money. If you are self catering there are two very good supermarkets where you can buy anything you want. Sissi is quite isolated and taxi's are expensive but you wont want to leave Sissi anyway unless you hire a car. That would definately be a good idea as there is so much to see. Sissi is one of the nicest villages i have visited in greece and i have been to almost all of the islands.
Sissi is a beautiful location. The village is lovely and romantic. I really love it, the people, the village the restuarants and the greek people.
Town clean mainly resturants with a few bars. Visit Pink Flamingo food is really nice John is great you dont get badgered to go in. Sports bar shows films every night walk through the harbour and along dirt road you'll find the jolly roger nice bar. If you keep walking you'll find the small beach with sunbeds cost 8 euro which I thought was not bad. Bar on beach quite pricey so take plenty of water with you.
Sissi is a small harbour town close to the resort of Malia. There are plenty of bars and restaurants and many little gift shops.Most hotels run their own entertainments.Car or Motorbike hire is available and is useful to enable you to travel to other attractions. The beach is within walking distance but is mainly pebbles. Some of the main tour operators bring coaches here for beach parties in the late afternoon. Not much for teenagers but ideal for a short walk followed by a refreshing cocktailin the evenings.
Sissi is a lovely resort. The local people are friendly and approachable.

Lots of places to eat overlooking the fantastic harbour. Fresh fish/seafood and meat. Lots of small bars.

The beach is small but very clean and quiet.

There isn't a lot to do if you have children with you however if you are a couple looking for a romantic break this is ideal.
The resort is beautiful once you get used to the idea that each hotel only looks after its plot and is not overly worried about what is outside its doors (very laid back way of life). The location is like a small village in England and you will not be far off how quiet the resort is but busy night life is only a taxi ride away (15 euros each way) and then you can escape back to the quiet!!


No night entertainment provided apart from special nights which are advertised and you make a small payment, which goes towards the performers costs (fair enough) but sitting by the pool having a drink and playing cards is the perfect way to end the day and our children did not get bored.

The beaches and the bay are breathtaking and the water clean and clear. Great for kids.
Location
View Larger Maps
Other popular destinations