Hotels in Lourdas, Greece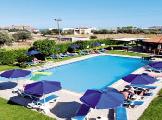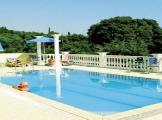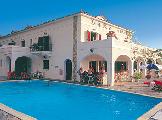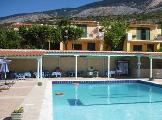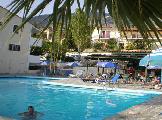 13 Reviews
Traveller Rating
Excellent

2

Very Good

5

Good

5

Average

1

Poor

0
Review Overview
Eating Out

Nightlife

Beaches
Lourdas is a very friendly place. It is extremely hilly. We were 2km from the beach and it is all hill. The local people really do welcome you , but also value the village lifestyle. The beach area is very basic and while there are some tavernas, the best ones dont open until late afternoon.
The brochures all say that this resort is not for people with walking difficulties because of the hill, a slight understatement in our view,it is STEEP! Is what they should say. The beach is sandy, but as you enter the water it becomes stoney and shelves off quite quickly.Trapazaki is a 20 min walk, but is sand instead of stones, There are not as many taverna's as there were on our last visit 4 years ago, but the ones that are there are excellent. The Blue Sea (try the Cepholonia meat pie) and Klimatis (T Bone steak) not for the faint hearted. Triffili opposite the Lara, is a wonderful setting, gorgeous wine (House red)and also try the Stifado, but be careful of the garlic mash unless you fancy sleeping alone it is STRONG!a nice walk up the hill is the Casa de Blue,try the cheese and the spinach pies (homemade), and there is a pool to cool off as well. One to avoid is Dyonisis, sloppy service and not very good food (enough said).This Resort is for anyone who wants to get away and experience GREECE.
Lourdas is a very quiet resort with about 10 or so restaurants.
Dont go there if you like nightlife but do go there for a totally chilled holiday
The resort of Lourdas is a quiet easy going get away from it all kind of place. There are plenty of very good tavernas and no loud music bars !! We found the food excellent wherever we ate and given the poor exchange rate very reasonable and with house wine between 5 and 7 euros per litre we had a great time.
The beach is 2km downhill from the resort but very beautiful with turqoise water. Beach shoes advisable as the shore line is stoney. Lots of sun beds and a few nice tavernas down there. There is a local taxi who charges 6 euros but worth it to avoid the long hike back!
All in all a lovely place to visit.
The resort is quiet but relaxing. Just what we wanted.
Lourdas : a very relaxing and friendly village with true Greek charm.
Lourdas is mostly a quiet away from it all type of resort,beach is pebbles and some sand and there are very large stones as you go into the sea, 2 sunbeds and a sunshade are 6 euros for the day.

There is building work on the promenade which can be noisy and dusty. There are not many tavernas on the front but " clematis " is very good and the fresh fish restaurant " lithero " is wonderful,up the hill "triffili" is another gem and "andromeda" even further up is also worth a visit.

You do need to be fairly fit as it is very hilly but its well worth it !
the best restaurants are Olive Lounge for pizza/pasta and Andromeda for upmarket Greek food. Car rental was excellent at Sunbird and supermarket was great at Petros, thanks for the free Ouzo!!!!
Nice and chilled. Will be going back. Know now which accommadation to avoid the hill.
Lassi - Too commercialised - lots of retaurants but nothing special. Much better resorts to stay in Kefalonia
Location
View Larger Maps
Other popular destinations