Hotels in Afandou, Greece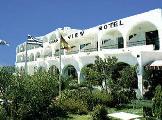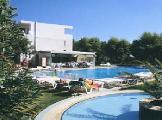 26 Reviews
Traveller Rating
Excellent

5

Very Good

8

Good

6

Average

4

Poor

3
Review Overview
Eating Out

Nightlife

Beaches
We live in Afandou because its a village & not full of All inclusive hotels.
The local Greeks are very friendly & helpful.
There are many tavernas / bars & shops
Afandou is the hidden village just beyond Faliraki, but a world apart. It is typically Greek and very friendly.
Traditional greek village
The beach is huge and really clean. Plently of sunbeds but not loads of people. There is some sand but all of the sunbeds are on the shingle and there is also alot of shingle in the sea. The sea is nice and warm but I advise you take water shoes or something rather than flip flops and you will have a nice time. There only seems to be one small shop/cafe on this area of the beach so dont go expecting to have a night out down there. Its reasonable priced though. You can also get to the beach by going up into the village and going by mini train down to the beach. Not sure of the price as we never used it.

Be careful of the traffic in the village it can be a little crazy at first. Remember this is a working village and not really a resort. When you walk up to the village there is a strip of pubs to your left take your pick but you must go and see Terry his is the one with the large tv screen. You can sit in here have a drink nip to the Gyros or pizza shop and bring your food back and eat while drinking its no problem. If you want a real meal follow the same road down and around to your left and head for the Four Seasons the food is outstanding and the place is immaculate and very popular. The food is not expenisive either infact it was so reasonable we had to check and make sure they had charged for the drinks!



The resort although a bit out of things was really nice. the people we met were so friendly we even got a lift home by the restraunt owner one night due to a storm where would you get that service in the uk? The bars and eateries up in the village and the square were all good we tried them all I think. The Four Seasons was excellent as was Elines. Taxis from square were 5 euro bus fares into other resorts ranged from 1.20 euro to 3 euro so not bad. We went to the beach from the square on the train 2 euro each the beach was nice and clean and the sand got really hot. The sea was the warmest Iv ever been in quite strong but ok. Beach pepples and shingle get some beach shoes them ok.
we only visited the beach once which was a half an hour walk in the baking sun to find a pebble beach and 1 place to buy a soft drink. Afandou centre is about another 30 min walk away lovely and traditional not all that much to do though. the hotel had everything you needed no need to go out really.
out of it,dangerous road,hardly any pavements,man made beach too far out,just full of pebbles ;-(
Afando is just outside Falarki freindly place we have ever been .
Falarika was close to our hotel & we found this the best beach to go to. But get there early as it does get busy. The water sports at Faliraki is just the best by far, you can spend a whole day there & enjoy every minute, well worth the money.
Afandou a lovely, traditional village but enough bars, restaurants and small shops to keep most people happy. If not plenty of choice just up the road in Faliraki. we never went to the beach, apparantly it was a bit of walk away, so we just opted to stay by our pool.
Location
View Larger Maps
Other popular destinations