Hotels in Kanapitsa, Greece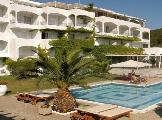 1
of 2 hotels in Kanapitsa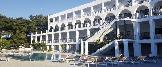 2
of 2 hotels in Kanapitsa
1 Review
Traveller Rating
Excellent

0

Very Good

0

Good

1

Average

0

Poor

0
Review Overview
Eating Out

Nightlife

Beaches
Kanapitsa is only a very small resort with a couple of beach taverna's,a restaurant and supermarket on the road into Kanapitsa. The beach at Kanapitsa is fairly narrow but it never gets too crowded. There are a few watersports available at this beach, but at Nosta's beach, which is just at the top of the road, there is a much wider range. ( Parasailing is a must- the views are fantastic). The local supermarket has a good selection of food if you are self catering or just want some nibbles to keep you going in the afternoon and they will deliver this to your hotel/apartment if you spend enough. The road running from the main road to the resort of Kanapitsa is a little steep in places and you do have to be mindful of cars as there are quite a few sharp bends and it isn't the widest of roads and there isn't a set footpath marked out.
The hotel and taverna didn't have any entertainment laid on but this didn't bother us, you make your own entertainment when you're away, meeting new people or just sitting back chatting with family about the days events, or there was always Skiathos town if you wanted something a little more lively. This was only a short water taxi ride away (3 euro's each way). Skiathos town has something to suit everyone. There are some lovely places to eat and drink and if you fancy dancing the night away there is a good choice of nightclubs which are all on one strip in the new town.
There are plenty of little shops too, which sell braclets, bags, clothes, shoes etc - every teenage girl's dream.

I would certainly recommend Bonaparte's restaurant(off main shopping street, about half way down). They serve the most delicious mediterranean food we have ever tasted, however if you are looking for traditional Greek food Asprotholis was by far the best (top of main shopping street).

There are some good sea trips available from the harbour. We chose one on a small sailing yacht which went to Skopelos (mamma mia), dolphin watching and on to a small cove for a swim. He only ever has a maximum of 6 on the yacht so there is always plenty of places to sit and you could even help sail it if you wanted to.

We really love Skiathos and we will definitely be visiting again in the coming years.

Location
View Larger Maps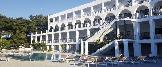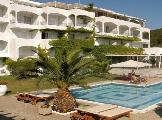 Plaza Hotel
Kanapitsa, Greece
This hotel is in a great location, Kanapitsa is a …
Other popular destinations