Hotels in Playacar, Mexico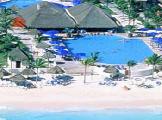 5
of 5 hotels in Playacar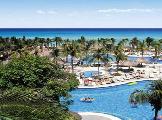 4
of 5 hotels in Playacar
Room 1610 for quietness, not over looked and only one neighbour as at the end of the building
If you want wifi in your hotel room, ask for a block near reception.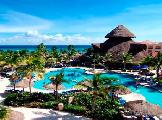 1
of 5 hotels in Playacar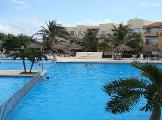 2
of 5 hotels in Playacar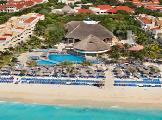 3
of 5 hotels in Playacar
27 Reviews
Traveller Rating
Excellent

10

Very Good

10

Good

6

Average

0

Poor

1
Review Overview
Eating Out

Nightlife

Beaches
Playacar being a residential area of Playa Del Carmen is a very nice, quiet area. Other AI hotels form a hotel zone.

in Playacar itself there isnt that much - a small mall about 800m from the Sandos Playacar hotel with some clothes shops, a Starbucks, jewellry places etc. someone for a stroll to, once or twice.

Playa Del Carmen was a 8 minutes, $5 cab ride away. Nice town, though lots of people trying to stop you and sample their wares. Remember to bargain wherever / whenever you can - its worth a try. 5th Avenue (Quinta Avenida) is a pedestrianised area over 1km long of bars, restaurants and shops

lots of interesting places to visit nearby - Xcaret ecopark, X-Plor, Tulum, Coba - plenty to keep you entertained for sure
To be honest Playacar appeared to be lovely but it was too warm for us in april
The resort overall is very good we found you could visit the other rui hotels and use there facilities, quite often went out at night time and felt very safe walking around and would recommend this resort to people of all ages.
Some of the beach has been washed away by the hurricane which was a couple of years back but there is still plenty of space on the sandy beach, they are doing there best to replace the sand with no disruption to the guests. First beach where i have seen the staff washing the sunbeds and tidying up all the time.
We found the resort spotless, no litter anywhere.
Entertainment in the resort we didnt need but there were numerous bars, clubs etc.
The beach was beautiful, clean and idylic. We thought it was the best bit of beach outside our hotel as was really fine sand, where up the beach it was quite course sand.

Definately visit this hotel again!
The resort was very clean. We didn't go into Playa Del Carmen at night until the end of our second week...it was really good and not too commercialised. Most bars are located above shops/restaurants and typically Mexican however British music is played. Bar staff very friendly too.
Beach was lovely however sometimes after rough seas it brought seaweed to the edge.
I would recommend this hotel and resort to friends, however, the only reason for me not to return is there are many more destinations I would like to visit.

Playa car has a very small rather over priced shopping centre and nothing else. Because the hotels are all inclusive there are no restaurant in the resort.

Playa del Carmen is only a 40min walk or ten minute taxi ride ($5.00 usd). Not too much to see here really, lots of tat shops to bimble around but the owners have the anoying habit of following you around the shop and if you dare to actualy look at something they think they are onto a sale and will pester you out of the shop and some will even follow you till you go into another shop.

The ferry to Cozumel island goes from Del Carmen ($10. usd e/w) and this makes a nice day trip out.
If you go to the Iwsland there is a cracking little cafe at the top of the Museum, Turn right as you leave the port area, its nothing special food wise but gives you a nice view out to the big pleasure liners lying at anchor just off the coast.
The entertainment team work hard but it is a bit naff!

The beach is disappearing. I think some tropical storms have taken their toll
A beutiful cleanse beach which was post card picturesque. The main resort is a taxi drive away costing aroung £2.50 per car. the resort had good bars, restauruants and shopping.
Playacar is the resort where the riu hotels are situated, but this is within the larger area of playa del carmen. 5th avenue is where most of the action is, with shopkeepers inviting you inside, each one cheaper than the last, so they say, ferry over to Cozamel is only 20 dollars return, very enjoyable trip, plenty of bars on the front for you to have a cold drink and enjoy the views.
The kids club wasn't up to much and my children were happier playing in the pool and on the beach.

The mini disco was the same format every night and really repetitive and boring. It was really humid in the area near the outside theatre and was unbearable at times as were the mosquitoes - never experienced bites like them and am still scarred now - nearly spent £100 on antibiotic cream and OFF spray! Needless to say nothing worked and you just had to get on with it - lots of people had nasty bites but it is the time of year as it is their winter and perceived as damp which is why there are so many.

The Pirate Galleon in Cancun is a must - kids loved it and Xel Ha excpetional - we were slightly disappointed with the Dolphin Discovery and even more so when they forgot to video one of my daughters doing the Dolphin Kiss.

All in all we had a good holiday but wouldn't return as been there done that - would recommend the Riu chain - and so glad we didnn't book one week later or we would have been caught up in Hurrican Dean and would have found that petrifying with two young children
Location
View Larger Maps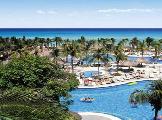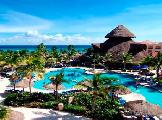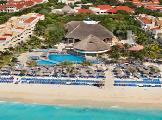 Other popular destinations