Hotels in Riviera Maya, Mexico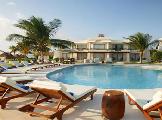 2
of 10 hotels in Riviera Maya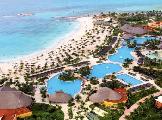 6
of 10 hotels in Riviera Maya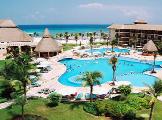 4
of 10 hotels in Riviera Maya
The steakhouse restaurant is a must for a delicious meal.
all the rooms are clean well maintained.we stayed in an upgraded suit,and it was superb,fridge filled every day,you have your own plunge pool 2 televisions biggest bathroom ive ever seen.we tried all restaurants except the suishe.the shows are so good.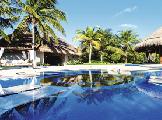 6
of 10 hotels in Riviera Maya
Ask for a room on the top floor as these get the sun & are handy for drying things on your balcony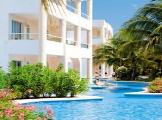 9
of 10 hotels in Riviera Maya
No it is the worst resort we have ever been to
Book somewhere else 10
of 10 hotels in Riviera Maya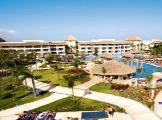 3
of 10 hotels in Riviera Maya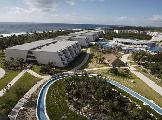 5
of 10 hotels in Riviera Maya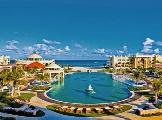 1
of 10 hotels in Riviera Maya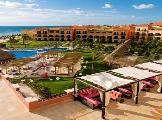 6
of 10 hotels in Riviera Maya
22 Reviews
Traveller Rating
Excellent

6

Very Good

9

Good

6

Average

1

Poor

0
Review Overview
Eating Out

Nightlife

Beaches
Riviera Maya is amazing. Much quieter than cancun ( we'e visited both several times.
for nightlife outside of resort stick to cancun. for families, riviera maya is more up market and quieter.
not a lot to do outside of resort for us - hence why we select a hotel with everything included, but for older children or couples there is lots of local activitys including xcaret, dolphin trips etc.
my partner likes to escape the family for a day on a sea fishing trip which he looks forward to from the day we book the holiday.
shopping isnt great - cancun is far better.
cancun airport has been massively improved, far more shops & eateries including TGI Fridays, bubba gumps.
We visited Playa Del Carmen which is one of the nearest resorts to the el Dorado Royale.
The resort was clean and there were plenty of bars, cafes, shops and resturants that were open until after 10pm.
One thing to be careful of is getting short changed in the shops and more specifically the restaurants though, as if you pay in US dollars they will give you change in Mexican Pesos and often try and short change you.
We used the free shuttle bus from the hotel to go to Playa however you can get taxis there at your own leisure.
The hotel was absolutely spotless clean, with great entertainment, food and a lovely beach so clean amazing sunbeds and service on the beach first class. We would definitely return to this amazing hotel, first class everything, if you want total luxury stay at this all inclusive adult only hotel. The location was supurb and amazing food, and service.
The resort where the hotel is situated is very quiet. there are beach walks for through the day (beware of nudist beach) but unless you get a taxi into Cancun you only have the hotel entertainment at night which is OK. The young ones used to double up and get a taxi into Cancun for the Discos etc and they had no complaints as they could chill through the day around the pool.

The beach at the resort was poor but I have heard that Cancun itself was just as bad due to storms taking the sand away. Due to the winds etc there were some days where the sea was full of seawead. I normally dont go to pools at hotels and much prefer the sea but on this occasion it didnt bother me in the least.


Did not see much of cancun as the hotel was secluded as most of them are. Went on a few trips which were really good. Xelha which is a lake which has a lazy river going through mango groves and snorkelling and various other activities. Jungle tour which is jet skis and snorkelling in the sea. A must is to go to Coco Bongos nightclub it has the most amazing shows in it never seen anything like it.
Only complaint about beach, was rubbish and being used as an ashtray.
The resort was spotless..nothing out of place..
The entertainment was good, quite a laugh most nights..
The beach was damaged a few years ago withthe hurricane, so if you want golden sands then this is not the place to be.But there are lots of places to sunbathe, just there are some ugly parts of the beach as well. We lived on the beach every single day! that was were the breeze was..
We met some lovely people..
Hi to Hannah, Graham, Stewart and Steph..all good fun!!
Wish we were still there, on the Harvey Wallbangers again..well just have to dream!
Would reccommend this place to anyone wanting a fab romantic, relaxing resort..
We didn't reall venture outside of the hotel much as we were on an AI basis so the marks that I have given are just a very rough guide really. The beach in this area has been damaged by hurricanes and in our hotel anyway there were huge sandbags to stop the waves. The sea tended to be quite rough but the beach is very well tended and people are working hard to get the beach back to how it used to be.
only one word can say how good this resort was
FANTASTIC no complaints .
We were not made aware of how remote the resort was. Taxi's were $34 each way to Cancun.

We were not told how rare the shuttle service was - we were not told that it could be days to get a booking - and we were not told that there was a stand-by arrangement which meant that we could always get on the shuttle.

Entertainment was of a very low standard during much of the evenings
Location
View Larger Maps
Other popular destinations