Hotels in Marrakesh, Morocco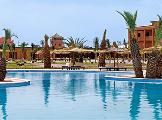 2
of 14 hotels in Marrakesh
DO put your towel on sun beds with curtains around especially if you have children. You will need shade. Even in April it can be very hot !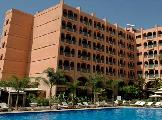 10
of 14 hotels in Marrakesh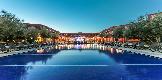 13
of 14 hotels in Marrakesh
The best tip I can give you, don't go here go to a civilised countries hotel where you will be fed, as we all need to eat.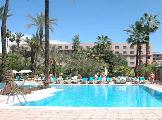 2
of 14 hotels in Marrakesh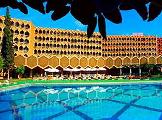 11
of 14 hotels in Marrakesh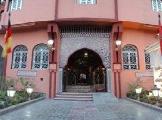 8
of 14 hotels in Marrakesh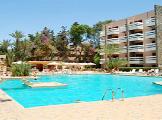 6
of 14 hotels in Marrakesh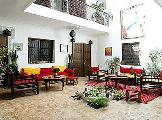 2
of 14 hotels in Marrakesh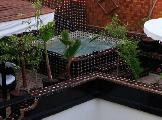 1
of 14 hotels in Marrakesh 2
of 14 hotels in Marrakesh
All rooms are good - Framboise suite looks slightly bigger. It's a devil to find the first time as the taxis can't get anywhere near it, so it would be best to contact the riad and get them to arrange a pick-up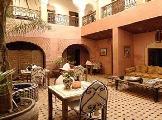 14
of 14 hotels in Marrakesh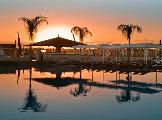 7
of 14 hotels in Marrakesh
Book the Italian and the Morrocan restaurants for each day you're there... trust me!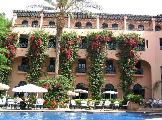 9
of 14 hotels in Marrakesh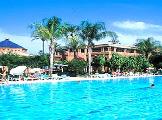 11
of 14 hotels in Marrakesh
1 Review
Traveller Rating
Excellent

0

Very Good

0

Good

1

Average

0

Poor

0
I have mixed feelings. It is an amazing city, noisy, colorful and oriental.
There are really impressive places to see like Majorelle Garden or Djemaa el-Fna. And those narrow streets where you can buy... Everything. I don't regret at all. Some people like drivers, hotel owners were really friendly and polite.
But all in all... We were feeling oppressive all the time! Everyone looked on me like on the walking purse. Starting with a boy, who told us after we arrived late to the city that it's too late and all the hotels are closed in the night. Of course he knows one, the only one which is opened and he will show us. We almost believed! Our hotel- surprise! was opened 24h/day but this boy tried to take us to the competitive one, probably his father's or uncle's.

My stupid friend asked the next day boy on the street where the locals eat. Of course he wanted to take us there, even if we said that we don't want to be guided he still was a few meters before us and in the end he showed us the place ( touristic one) and wanted some money for this ,,help''.
And every single time it was the same.

Another seller told us that the museum we were heading to was temporary closed ( siesta time) and invited to his shop for this time. And one seller even shouted on me because I asked what was the price of the products in his shop ( firstly I just wanted to walk around, see on my own but no- he have to show me everything).

I won't mention that I often heard obvious suggestions from the men. I guess their attitude toward, independent'' and not totally covered women is not necessary respectful.

And the prices in touristic places are much more expensive than in places where locals eat. Unfortunately it's not always easy to find those local ,,restaurants'' or rather beanery.

But it was hyper easy to find someone who would put a headkerchief on you just because you looked on it and made to pay for this. Or a woman who would grab you hand, make some henna tattoo and demand 50 euros for it...
Well, I think it's a wild world. Like I said, I don't regret because there are really beautiful places but... I remember I didn't really feel safe, although I was not afraid of being robbed or raped.

I just don't like entering the cab and negotiating the price BEFORE entering, cause later on the driver can demand really high amount of money. I doesn't really depend on the kilometers and there is no price list eh... It is simply tiring for me.
Location
View Larger Maps