Hotels in Figuretas, Spain
6
of 8 hotels in Figuretas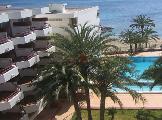 1
of 8 hotels in Figuretas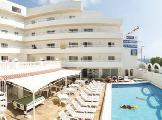 4
of 8 hotels in Figuretas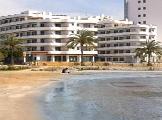 3
of 8 hotels in Figuretas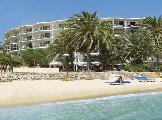 4
of 8 hotels in Figuretas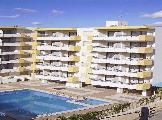 7
of 8 hotels in Figuretas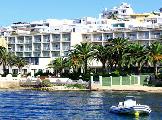 2
of 8 hotels in Figuretas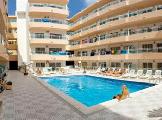 8
of 8 hotels in Figuretas
32 Reviews
Traveller Rating
Excellent

3

Very Good

10

Good

13

Average

4

Poor

2
Review Overview
Eating Out

Nightlife

Beaches
Whilst we were there it rained very heavily which made the sewage tanks overflow on the prom and into the sea - this was not cleaned up for 3 days! The weather was quite warm so imagine the stench!
The main beach looked clean and was well used.
Figueretas is a small extended village which has several bars restaurants and cafes along the promenade. Quite a few Chinese, one French Provencal, one French breakfast bar, couple of Italian pizzerias, one Tapas bar and several general Spanish. There are a few Spars for groceries and drink. There are several hotels, but the most seemed to be closed whilst we were there.
The resort of Figueretes is a little way out and a taxi drive is the best way into Ibiza Town. There is a beach and promonade near the apartments with lots of nice restaurants and a few bars. There was no hotel entertainment that I was aware of. Ibiza Town is very expensive so my advice would be to buy drinks in some of the local bars before heading into town. A walk up the Dalt Vila is a must, there are some gorgeous restaurants on the way up and the views from the top are amazing!!! Shop around if you are buying club tickets as the prices differ from one place to another!!
The streets were very clean I have to say, although you didn't actually see anyone cleaning them.
There are lots of supermarkets and gift shops but not a great deal else in the way of entertainment really.
The various little beaches appeared to be clean, but despite signs saying no dogs were allowed on the beach, owners did not stop their dogs from using the beach as a toilet.
I wouldn't visit this particular resport again, as for me there just wasn't enough of interest to do or see.

Unfortunately, almost everything was closed, so we had to go to Ibiza Town or Playa Den Bossa for almost everything.

A few supermarkets were open, and a handful of restaurants.

There's a great Chinese Restaurant on the beach, just follow the beach round until you reach an outdoor stage, and there's a chinese that has set menu's, with each offering a number of options, and costing as little as €6.30 for a starter, meal, Ice Cream and a drink (soft/beer/wine).
The food was excellent.

The beach looked nice, but was covered in seaweed due, so we to heavy winds, which gave off an awful stench, so we avoided it. I would imagine that it's great when clear of seaweed.
The water seemed clean and clear, and the beech was clean (ignoring the seaweed, which isn't anyones fault :p )
Figuretas 20 min walk into ibiza town , 15 mins into bossa. in October its all closing prior to school half term , loads of bars closed . and waters park very little to do . Beaches incl bossa or covered with sea weed sea clear Hire a car its a better option as excursions are very expensive. Home Loos is a good place to eat.
Figueretes is a great base to stay in as very near to Ibiza Town and the main clubs, also within walking distance to Space and Bora Bora.
Figueretes has some lovely resturants, esp the Tapas bar (something Loos?) and the stalls on a night are good.
The beach at the time we stayed was sealed off as there had been a oil spill so this was really annoying but we have stayed here before and the beaches are great but can get busy.
Been to Ibiza 5 times now and always stay in Figueretes.
Figueritas resort was lovely with lots of nice restaurants and during the evening stalls selling handmade items to walk round.
A lovely restaurant right on the seafront round the bay is Marcos which we would recommend to anyone.
The beach was nice and clean but we saw a lot of seaweed in the water which may put some people off.
A few stray dogs about which produced varying amounts of poo.
Playa d'en Bossa was your typical "Brits abroad" resort but again a lovely beach.
Water park recommended by my 12year old but not so good if you're under 140cm as you won't be tall enough to go on most of the slides. Hardly any queues either!
Don't bother with the hippy market though as its mainly fake designer stuff.
Sunset cruise from San Antonio well worth it, a truly memorable experience.

We much preferred the resort of Figurettes as it is more up market than Playa d'en Bossa. Ibiza town is well worth a visit too as all three resorts are so close by and all have something for everyone.
The resort of Figuretas has a lovely seafront with lots of cafes/restaurants. We ate out in several of them and only once had an unsatisfactory meal which was actually the most expensive. Unfortunately, I don't remember the name of the restaurant.

At night there are lots of colourful craft stalls along the seafront. There are mostly just souvenier shops and supermarkets in the immediate area. The main shopping area is in Ibiza town which you can reach for 1 euro 20 cents by bus or by water taxi which runs every hour from either Figuretas or Play den Bossa.

Our apartments were actually half way between these resorts with a five minute walk to either beach. The beach at Playa den Bossa is perhaps a little better than Figuretas, but the seafront in Figuretas is much nicer than Playa den Bossa.

I believe there are several clubs within the area suitable for the youth of today but this did not interest us and we were happy to have a meal in the evening. We did one evening come across a bar with a duo singing which was entertaining for middle aged people.

As I had been to Playa den Bossa before I chose to stay between the two resorts because it was a cheap accommodation, but on reviewing my choice I actually prefer the evenings in Figuretas and perhaps beaching in Playa den Bossa. I would definitely return to this area of Ibiza again.

We were self catering, and took breakfast at the Osiris snack bar opposite where a cooked breakfast cost only 5euros.

They have a pretty extensive menu - all good value for money. Figeretas is lovely with a clean promenade where there are a few stallholders each night selling a diverse range of goods, jewellery, sunglasses, hippy gear etc.

Many many restaurants in Figuretas, a diverse range to cater for many tastes and pockets. Moving towards Bossa, there are some very good value eating places before you hit the main resort.

Figuretas beach is only a few mins walk and is quite safe to bath. No sand directly in front of the hotel, only rocks which you can bathe from - but take care underfoot. Small bay on the way to Bossa where a few boats are anchored, but again quite ok to bathe there.

Ferry regularly leaves Bossa to Ibiza town, where you can join another ferry to Formentera, or other Ibiza coastal resorts.

All very reasonably priced.
Location
View Larger Maps
Other popular destinations