Hotels in Port d Es Torrent, Spain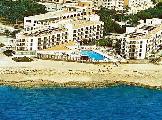 4
of 4 hotels in Port d Es Torrent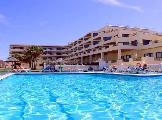 3
of 4 hotels in Port d Es Torrent
1
of 4 hotels in Port d Es Torrent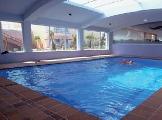 2
of 4 hotels in Port d Es Torrent
91 Reviews
Traveller Rating
Excellent

20

Very Good

33

Good

28

Average

7

Poor

3
Review Overview
Eating Out

Nightlife

Beaches
very quiet resort... 20 min walk into san antonio bay where there is a lot more bars and shops. water sports very good and cheap...beach lovely but sun beds very expensive..
loved the beach which was a 2 min walk.
Location was very poor, about 20 mins walk to Port Des Torrent, about 40 mins walk to San Antonio. Can get water taxi to San An if it decides to turn up. Buses are once an hour, can get them to Port Des Torrent and Sa An, buses very cheap.We went to Hippy Market on our own, got bus to Ibiza town, then Es Cana, cheaper to do yourself, rather than organised trip
Port des torrents has nothing to offer except a small beach and 2 beach bars and about 5 souvenir shops cum supermarkets. You can get a bus into San Antonio and from there onto other resorts.Would I go here again Never!!!
Port Es Torrent has a pretty beach which is lovely but nothing else, there is a row of shops but only 2 open, a supermarket owned by the hotel and a shoe shop, completely at the end of the island, it feels as if you are at the end of the earth!
we find the resort fantastic just a 10 minute walk into the bay where there's plenty of shops and bars.the beach is only a few minutes walk from the hotel,and just over the beach you've got a spar supermarket which is a lot cheaper than the hotels supermarket.we love this place that much just booked again for next year and we can't wait.
We have been visiting around this resort for many years and although it is quiet we don't have any complaints. There are plenty of bars and shops within easy reach of the hotel, and plenty of boats or busses to take you into San Antonio, which is definately worth a visit.

In summary, it's a beautiful hotel with some fantastic views of the Med "if you get a sea view room". Just a shame about the food for us.
The resort is spotless & everything you need is to hand, bus stop right outside hotel, ferry from beach right next to hotel & only a 10 m,in walk into the bay.
PORT DE TORANT RESORT IS A LITTLE OUT OF THE WAY WITH NOT
MANY BARS BUT IS NICE AND QUITE WITH A LOVELEY BEACH WHICH
IS SAFE AND VERY CLEAN FOR THE KIDS.A HALF HOUR BOAT TRIP TO SAN ANTONIO IS A NICE DAY OUT AND HIGHLY RECOMMENDED.


The resort is clean. Not the sewage smell like you experience in parts of spain.

Plenty of bars along the strip (only 10 min walk) lots of places too eat. Boucala was good food. Shooters good karokee. there was a good cabaret bar on the first corner of strip. Wasnt keen on gold crown on the road to strip food was not very nice. Mad cow looks ok for kids but i didnt like man operating bungee's he was strange so never went back an we got pizza's they were mouldy an kitchen looked scruffy.. so give that a miss. Lots of others so dont be put off
Location
View Larger Maps
Other popular destinations