Hotels in Cala n Blanes, Spain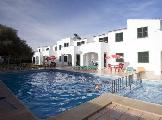 1
of 3 hotels in Cala n Blanes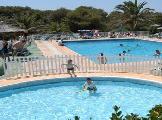 2
of 3 hotels in Cala n Blanes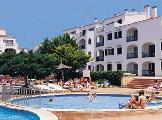 3
of 3 hotels in Cala n Blanes
56 Reviews
Traveller Rating
Excellent

11

Very Good

21

Good

15

Average

7

Poor

2
Review Overview
Eating Out

Nightlife

Beaches
The resort of cal n blanes is a one horse town there is no seafront as such just a cove which is very pretty with sunloungers to hire at 8.50 euro each (17 euro for two)at the beach area there is a snack bar which is very basic and a hotel restaurant where food and cocktails are served quite expensive there. Cal n blanes has a pub and a couple of restaurants which were completely empty not a good sign in July which is why we walked into cal n forcat each evening to eat this was a much busier town but still many restaurants were empty many had closed down the restaurants had some good deals on three course meal for 18 euro etc they are trying to pull the customers in. We took the bus into cuitedella which cost 1.45 euro one way and had a lovely evening eating by the harbour very busy and lots of shops unlike cal n forcat and blanes. I would not visit this resort again as it was far too quite and 5 days was long enough.
Cala n blanes is relatively quite, with just a handful or restaurants and a couple of supermarkets, short walk into Cala forcat offers a wider choice of restaurants, most offering kids play places for free if eating at the restaurant, beach isnt very big so we booked a couple of trips taking us to bigger beaches around the island.

We loved Menorca, felt it was a very pretty island, the turquoise water and white sands made us feel we were in paradise, we saw some lovely homes too I wanted to sell up and move out there lol, after visiting the canaries for the majority of our holidays it was a shock to see grass trees and flowers! the weather was fantastic for us, blue skies every day with very high temperatures, the sea felt lovely and warm too.
calan blanes and calan forcat are within a short walk of eachother both offering good entertainment and excellent places to eat from british chippy to authentic menorcan food not for the party animal a place for a truly memorable holiday will be there next year
Brill Brill Brill thats all I can Say !!!
Apart from Cuitadella which was lovely there is nothing there. Cala n forcat which is a 5 min walk is fine if you like tat shops and internet cafe's which our children made good use of as there was nothing else to do.
There was nothing in the resort except for a supermarket. I know we requested quite, but this was ridiculous. You could walk to the next resort, but that wasn't much better. The beach was lovely despite the fact that most of it had been washed away in the storms. Thought that the rental of sunloungers was a bit steep - bearing in mind this was the only beach
The resort area was spotless could not fault it. Felt very safe and relaxed No one trying to sell you anything
The bus service was excellent
Quiet resort which we wanted, Fantastic scenery
Beach crowded at week ends but was enjoyable
will return soon
The resort is very safe and familly orientated. With a wide selection of restaurants and bars there is something for everyone. If you fancy cheap and cheerfull I reccomend Mr Beps, a 3 course meal for €6.50 with a complimentary glass of wine or sangria, not a great selection but what there was was well cooked and the portions were reasonable.
The L'ancora was fantastic, a great selection of food and with very reasonable prices you are guaranteed a great meal. The "square" had a selection of bars and nightly free entertainment. Tobacco can only be purchased at the tobacconist so dont be surprised to see none on sale in the supermarkets. There are plenty of small supermarkets around town with prices similar or less than back home.
The cove at Cala n brut was amazing, you could jump from the man-made platforms into the clear blue sea. The only drawback was the jelly-fish that were brought in by the tide so watch out for them. The beach at Cala n Blanes was very pretty but small and could get very crowded. The beach bar is amazing, Pirate Pete wandered around selling and serving drinks and is definitely one of the local characters, and it was a lovley place to watch the sun go down.
Love Cala N Forcat/Cala n Blanes, beach is small but perfectly formed.

Cala n Forcat has lots for kids to do and is far cleaner than most places we have visited.

Lovely places to eat, some other great places to visit, Ciutadella is well worth a visit or 2 or 3!! As is Cala n Bosch.

Would deff go back to anywhere in Menorca
There is very little to Cala N Blanes, basically a fish & chip shop, british bar and supermarket. The nearby resort of Cala N Forcat is like Blackpool. There is nothing remotely Spanish about it. If you like watching Coronation Street, Eastenders and Sky Sports on your holiday then this is the place for you. All the restaurants served English breakfasts, roast dinners, burgers etc. If you are missing Tesco and Asda they are here for you. It is everything I hate about a resort which has been spoilt by the British. Never again!
Location
View Larger Maps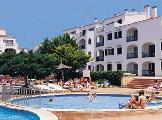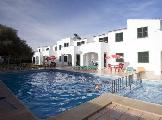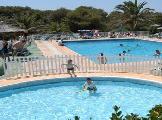 Other popular destinations