Hotels in S illot, Spain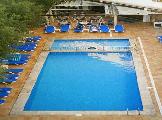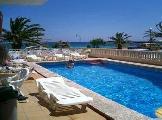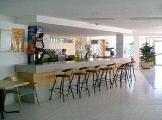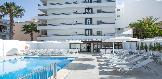 My top hotel tip is to avoid this hotel and area spend the money on somewhere closer to Palma where it's probably maintained and nice or just in case you want to go home your close to the airport.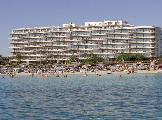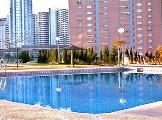 59 Reviews
Traveller Rating
Excellent

17

Very Good

26

Good

12

Average

3

Poor

1
Review Overview
Eating Out

Nightlife

Beaches
S'illot has one of the best beaches I have seen in Majorca. Its safe for everyone, especially children. There are some English pubs and the best we found was the Red Lion (Hello Stuart). There are local shops where you can get all you need and everyone is very friendly. We stayed around 50 metres from the beach and loved every minute.
Nice little seaside resort, very clean with beautiful beaches,shops and plenty of restaurants.Would certainly visit this place again :)
The resort of S'Illot was always very clean, we had a few good bathing sessions in the sea which has a gentle slope to it from a perfectly clean beach which is perfect for families with small children. This is a quiet resort with very little noisy entertainment but a few nice bars and restaurants.There is a nice wooden bridge over the river which has plenty of fish swimming about, then the tree lined promenade leads to the resort of Sa Coma with its large sweeping beach.
going back,again and again,
Great resort for families as everything is nearby - no long treks to find somewhere to eat. Plenty of good restaurants and reasonably priced. My children are teens (16)and there was enough to keep them amused too - banana boat, snorkelling, entertainment at the Olympic bar (but we don't recommend the food). It's also a short walk to Sa Coma if you want a change of scene.




The resort is great with lots of english and spanish bars. the beach is the best i've ever seen and would definitley go back!!!
Spent most of the holiday with our children on the fantastic beach. Just wanted a relaxing holiday with our children which is exactly what we got. Few good gift shops - best one in my opinion is Sillot 1968. Would recommend the Red Lion for breakfasts, snacks (especially the wraps!!) and main meals. They serve delicious refreshing smoothies there. Very friendly people - great with kids. Can´t wait to return to the area next year!!!!
Sillot is very nice if you leave the hotel and head to your right there is a few English bars the red lion , lennons , and fawlty towers , both do ok food there is also a few more alternative restaurants there as well.

If you leave the hotel and turn to your left and head over the bridge there is also some nice restaurants but if you keep walking into sa coma where burger king is and turn left you will find many nice places to eat including Chinese , Italian , and many more but the pick of them all has to be a venue called THE KINGS HEAD SA COMA superb food and great entertainment and good value

sa coma also offers lots of shopping and bike and scooter hire for the kids and adults ( DON'T USE THE SCOOTER HIRE IN SILLOT HE IS A GRUMPY SOD )

The beach outside the hotel is great and tends to get less busy than the sa coma beach also the boat trip is highly recommended as well as the banana boat and the parachute ride which all depart from sa coma


So to sum it all up sllot is a great resort for a quiet and relaxed holiday with the family very few night clubs and a very relaxed resort

Hope this report helps you

This is a nice flat resort. Germans and Brits seemed to make up the majority of holidaymakers.
Food is a bit 'sameish' we found in most of the restaurants. If you want typical british food there is plent of it around, chips, Sunday roasts etc. Not particularly what we prefer, but lots do.
You can walk on the promenade into Sa Coma which is a bigger resort, or there is a train which will take you either to Sa Coma, or onto Calla Millor and at 3 Euro's return it is good value.
There is a free bus to the Safari Zoo which pulls up near the train.....please do not go! It will upset you. The stench is horrendous and the animals seem poorly cared for. We couldn't wait to get out!
Basically a very relaxing resort.
lovely resort so laid back,great for kids with no rowdiness .everyone very friendly and you felt really safe
Location
View Larger Maps
Other popular destinations