Hotels in Ciutadella, Spain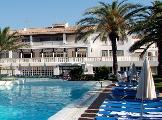 2
of 3 hotels in Ciutadella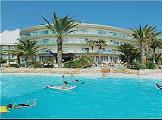 1
of 3 hotels in Ciutadella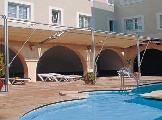 3
of 3 hotels in Ciutadella
34 Reviews
Traveller Rating
Excellent

1

Very Good

16

Good

8

Average

8

Poor

1
Review Overview
Eating Out

Nightlife

Beaches
You could just about walk to the nearest beach but this was very small. The free bus service takes you to another beach that was lovely and the aquapark here was great fun. It was a long walk to the town and there were not many shops however you could hire bikes for free. I liked the resort but its not for everyone as it is is quiet.
Nice beach at Cala N Bosch and Son Xoriguer.

Marina lovely to people watch at night, good quality restaurants, try to avoid the "Brit bars" come on youre on holiday!!

Plenty chinese restaurants too.

Young kids will like it too,, bring plenty euro coins for the rides and slots!!
The resort cleanliness is brilliant. Because this is the old town and not so commercialised there is not alot of entertainment although if you find a good bar or restaurant be prepared to pay huge prices. The small beach is just that, small although clean. You cannot beat the views of the harbour and some historic buildings.
As we were AI and only there 7 nights we didn't really venture out to the Resort all that often. What I saw looked good with selection of bars, restaurants etc at harbour area.
The resort itself is beautiful with a small but bustling port which has bars and restaurants all round it. Its very clean and child friendly
Ciutadella is very clean and kept clean you don't see litter in the streets as you do in England.

The local grass verges are watered and cut every day wich looks very nice. The local beach is only small but well maintained and is very nice for sunbathing.

I would come back to this resort tomorrow if I had the chance.
There was no beach here, but free bus to cala n bosch nearby. No resort entertainment as its a residential area really, but in centre traditional restaurants and bars to relax at.
The resort seemed nice enough when we first arrived, very clean and the sea just outside our hotel. There was nice harbour within walking distance and were able to watch boats coming and going from our hotel room.

The beach here is very small. It looks nice and inviting but not really much to shout about if you like to have a swim in the sea. You have to travel by vehicle in order to get to a bigger and better beach.

We found that there wasn't really anthing to do or look at. There is only so many times you can walk along a lovely harbour before you start to get fed up of that. We found the location seemed to be geared more towards locals rather than tourists and there was more estate agents than shops. I don;t think we will be returning to this resort. Nice and picturesque it is, but very limited on where you can go and what you can do.
Love Cuitadela.So many narrow roads to explore, with something surprising around most corners! Some great shops, too, along with the usual tacky shops.
Such a clean place,too.
The little beach near our hotel was small, but it was a sun trap.Lots of fish swimming around, so I reckon the water was clean!We got a bus to Cala'n Bosch, which was free from our hotel.That had a very nice beach.
Definetly would return.
The resort itself is very nice, with a lovely walk along the promenade next to the small port entrance. The shops and restaurants along the harbourside are well worth a visit.
Location
View Larger Maps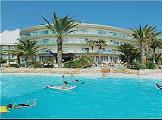 Esmeralda Hotel
Ciutadella, Spain
we tried to book at this hotel this month,but for …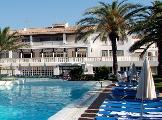 Other popular destinations