Hotels in Matagorda, Spain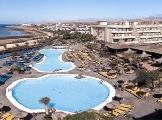 4
of 9 hotels in Matagorda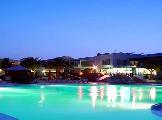 6
of 9 hotels in Matagorda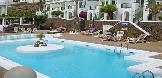 1
of 9 hotels in Matagorda
Small apartments but very clean. Nice staff, good location with plenty of restaurants to choose from all within a very short walk. Short transfer from airport.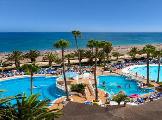 1
of 9 hotels in Matagorda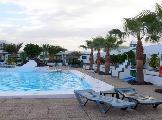 9
of 9 hotels in Matagorda
5
of 9 hotels in Matagorda
You would find better and nearer Puerto Del carmen for the money.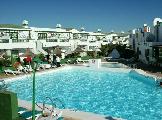 8
of 9 hotels in Matagorda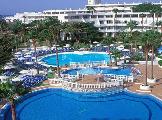 3
of 9 hotels in Matagorda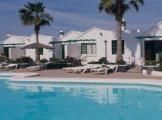 7
of 9 hotels in Matagorda
A specially booked break for my husband & I to enjoy a rest, after an extremely emotional & difficult past 2 years. 'All Inclusive' near the beach. Just what we needed. 28/09/18-Arrival @ reception: Did we want an upgrade? Yes please! That will cost an additional €5 per night for Wifi & Air Con = €45. (Air con works for 2 hours at a time & is only in the bedroom.) Additional deposits of €10 x 2 for TV remote & Safety Deposit box. Enter accommodation! It's tired, dated, pretty shabby & in Area 8 (See photos). After a 15 minute walk to breakfast the following morning we thought we'd visit reception to request accomodation nearer to the restaurant. After all we're 'All Inclusive' and don't particularly fancy walking to the restaurant 3 times a day but also back to Area8 afterwards = 6 times a day. Saturday mornings Reception visit/response - if we wanted to change rooms it would be 'an upgrade' & will cost an additional €20 per night! We reminded reception of our previous nights 'upgrade' & suggested a 'downgrade' to where we would have originally been staying. Sorry, was the response, that's not possible & if you move accomodation you will also be charged for the cleaning of the room because you stayed in it last night! We later visited reception a further 3 times on the Saturday as we pursued our reasonable request with number of accomodation we could see were empty. No luck, so we give up. Sunday - a telephone call from reception. They have accomodation in Area2. At last we think! Ahhhh but an additional €20 per night still stands! On point of principle we refused. Monday night - temperatures have been high, weather is amazing but no clean towels or sheets in our room. Bedding - pillows are rock hard & uncomfortable. Food - lukewarm, didn't look appetising & very limited choice. Over our 9 night stay we gradually became 'self catering'. My sincere apologies to the room cleaning staff for leaving our dishes in the sink. I absolutely refused to wash dishes when we paid so much for an 'All Inclusive' holiday. The main restaurant bar area is not a welcoming venue for 'All Inclusive'. This should be looked at by management. People who book, pay for & expect 'All Inclusive' should be housed in Areas 1,2,3 & 4. Cleaning - Friday 5th October - the first time our outside patio area was swept & cleaned. I find this a difficult review to write & that's because of the lovely staff who all work at The Las Gaviotas. This review is not intended to disrespect the hard work & efforts you all put into maintaining these properties but is intended to highlight the failings of the owners & management of The Hotel Collection. The complex is spread over an extremely large area & not equipped for 'All Inclusive'. On the subject of staff members at The Las Gaviotas we found, Emmanuel, the bar organiser in Area8 to be the saving grace of our stay. Emmanuel is one of the most polite, hardworking & helpful young men we have had the pleasure to meet. Sadly, if it were not for his cheery personality & attendance to customer service I believe our holiday would have been disastrous. Thank you Emmanuel. We love Lanzarote but sadly we won't be recommending or returning to The Las Gaviotas.Show less Stayed: October 2018, travelled as a couple Sleep Quality Cleanliness Service
89 Reviews
Traveller Rating
Excellent

19

Very Good

49

Good

19

Average

0

Poor

2
Review Overview
Eating Out

Nightlife

Beaches
Enjoyed the resort, very quiet and peaceful.
A very nice place to stay
The resort was great, nice promenade.
Matagorda is good for a holiday lots of good bars and fantastic resturants the piano bar resturant in the main centre is worth a visit we went four nights out of the seven.also the sportsman bar is a good place to have a pint and if you want you can see lots of tv.Is not far from the airport and if you enjoy looking at planes this is the place to go
Matagorda was a nice enough place but was very quiet, (even though we visited in peak weeks.) Several of the bars/shops were closed not sure if this was permanent or local holidays. Beach was lovely, clean with plenty of space even though there were plenty of loungers for hire.
Beware - airport is only a very short distance away and planes come in very low when landing and taking off although this wasn't a problem for us - infact we quite like watching the planes but here was some noise disturbance.
Puerto Del Carmen was a 7euro taxi ride away and was much busier - but not really the best place for young people more of a couples/family place.

Matagorda is a quiet resort,but with easy access to Puerto del Carmen for those that want nightlife.
The promenade has now been extended so that you can walk all the way to Arrecife if you want,about 1 hour 30 minutes.
the resort was very clean and the people are very nice they are plenty to do at night and there is a lovly walk a long the beach front .
The resort is very clean and although some bars have closed ther is a small lively drinks/shopping area next to the hotel

Beach is very clean, but hire of sunbeds £8 per day !
The promenade which we walked every day is beautiful and not a paper in site as lots of bins. The entertainment is not mad but should be something to suit everyone.; We went to Bar Rockola most evenings which is run by George and Lynn who we know cause coming to Matagorda since 2000. The beach is very stony. If I ever retired would be to Matagorda - love the place. Also the nicest chinese is hong kong
Matagorda is a very relaxing resort with miles and miles of sandy beach and walks with cycling paths. Its beside the airport for speedy transfer. There is a lovely shopping complex with entertainment and supermarkets. Restaurents in the area are superb Its very family orientated and because the prominade is flat its ideal for people with walking disabilities and wheelchair use. If you want more hectic nightlife Puerto Del Carmen is only 2 miles away.
Location
View Larger Maps
Other popular destinations