Hotels in Costa Del Silencio, Spain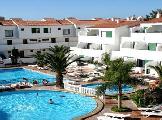 4
of 5 hotels in Costa Del Silencio
The food in the Chicken Shack is amazing.
5
of 5 hotels in Costa Del Silencio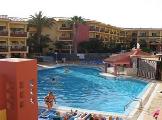 2
of 5 hotels in Costa Del Silencio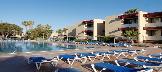 3
of 5 hotels in Costa Del Silencio
Double check ur cases before coach leave.
Complex and gardens very clean and well kept. 1
of 5 hotels in Costa Del Silencio
19 Reviews
Traveller Rating
Excellent

1

Very Good

3

Good

2

Average

7

Poor

6
Review Overview
Eating Out

Nightlife

Beaches
Situated close to Las Galletas, which was a 15 minute stroll and there is lovely small sandy beach about 10 minutes walk away in Tenbell. Las Galletas was beautiful, a real typical Spanish town with loads of Spanish restaurants/bars, a large beach, shops of all descriptions, post office, banks and a lovely harbour with a bustling fish market.

Busy resorts of Las Americas and Los Cristianos were a cheap and short taxi drive away, which meant if you wanted night life and tourist attractions, it was within easy reach but without having to stay amongst the noise and hustle and bustle. It also meant that staying in Costa Del Silencio, we werent pestered by restaurant PRs and timeshare touts and didnt have to put up with drunken louts coming in late!


the resort was about 30minuets away from the nearest beach, which was volcanic rock, unless you went to the small harbour area which was black sand and quiet. Also some of the best resturants are near the harbour, because of the europ against the pound eating out is only slightly cheaper than at home, but you can still find nice places to eat at reasonable prices. We did go to one resturant that is right on the harbour wall, which we found very expensive 18 euros for 9 shrimps/prawns, half a larger and a vodka and coke, also the service was very poor and we were there for nearly an hour and our main cours never did arrive and when we complained they were rude. we coaught the bus to Christianos on a couple of occassions, the resturants there were very good. Travelling about from resort to resort is easy if you have a good map of the area. would visit again, but later in the season.
Costa del Silencio? More like Costa del Dog Dirt or Costa del Dump. What a place...definately not a place to go with a young family unless you like playing games such as hop skip and jump over the dog muck! If you do end up in this place, hire a car!
Thankfully, we hired a car..so we went into Los Cristianos or Las Americas every night. There really isn't anything to do in this resort..You can't even go to the beach as it's all rocks and the waves are so powerful, it's unsuitable for swimming. My daughter tried it and was either almost swept out to sea or thrashed against the rocks!
A car is a must if your unlucky enough to have booked this place.

There is some building work going on next door..but the building looks derelict..I never saw a single worker on site for the 2 weeks I was there. It was all grafitti also.



This resort is very quiet, very clean and pretty. There are a few bars and restaurants in the area, however, with the food etc., provided at the hotel we didn't eat out.

As mentioned above there is no beach. The coastline is very rugged.
Not a beach resort at all, all the resort has is steep cliffs and further into Las Galletas, they have a so called beach, in which I think I would rather like on a cactus that the beach, but do have nice small restaurants to help compensate.

Would visit again if the price is right, but other than that will be looking at a more livlier resort next time.

We made the mistake of getting a taxi into Playa de las Americas which was 20 Euros(roughly £15). But after talking to others, found it was better to catch a bus which was very cheap (3.20 Euro return to Americas)but recommend you buy a bus pass from the 'Diario de Avisos'(newsagents opposite the bus stop) As the nightlife in the area was quiet, we decided to go to Americas everynight, but had to come back at midnight for the last bus, which was disappointing!!

The chinese buffet restaurant down the road is very nice, lots of choice and only 5.95 Euro! The resort is definately suited to those not looking for a lively holiday.
This was my second visit to the resort I have found it a very nice place to visit.

We had excellent entertainment at Flicks the bar in the bay on the Amirillo Bay complex, this is run by Mike and Zina - who also offer a free taxi home in Silencio.

Resident compare Mike Edwards and various artist appearing throughout the week on a Sunday from 1pm there is a Jam session where a number of artistes perform. Flicks has an ideal location right on the sea front you couldn't ask for anything better.

Up near the Alondras there is an excellent pizza shop, fish and chips shop in the village and wonderful chinese. I can't wait to go back.
The beach is black sand and is by the little Harbour nr the village - if you've sat and had a drink on the sea front in the village the beach is over to your right, pass the fresh fish stall.
The resort was clean enough for my standard.
We spent most of our time down at the euro bar, the best thign about the whole place. The bar manager tried hitting on me even though i was with a man. I wasnt impressed!!
I never went to the beach, although i would say it would have not met my standards either.
No i wouldnt visit this resort again, neither would my other family members.
Because oif the area as explained above there was really very little entertainment available but this can be obtained by a taxi ride while keeping the resort clean, tidy and quiet. There is no beach available (as far as we know) but the pool area is excellent and very clean.
Location
View Larger Maps
Other popular destinations