Hotels in Golf Del Sur, Spain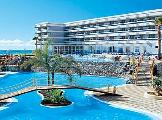 2
of 9 hotels in Golf Del Sur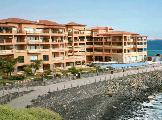 1
of 9 hotels in Golf Del Sur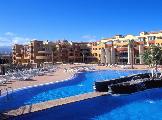 3
of 9 hotels in Golf Del Sur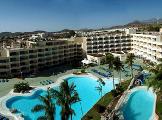 8
of 9 hotels in Golf Del Sur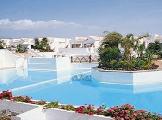 7
of 9 hotels in Golf Del Sur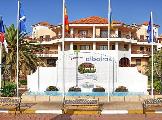 4
of 9 hotels in Golf Del Sur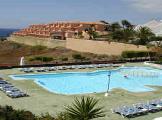 5
of 9 hotels in Golf Del Sur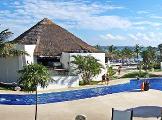 9
of 9 hotels in Golf Del Sur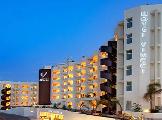 6
of 9 hotels in Golf Del Sur
44 Reviews
Traveller Rating
Excellent

0

Very Good

8

Good

15

Average

18

Poor

3
Review Overview
Eating Out

Nightlife

Beaches
There's a good Irish bar down the road called the Wild Geese, where we spent NYE and it does good food and has free wifi.

There is a bus stop outside the hotel which you can get a bus to Los Cristianos and Playa de las Americas, which was very handy, but beware the bus times back, as one day we had to wait 2 hours until 8pm for the correct bus back, which was a bit annoying.


The resort is very quiet which suited us but it is unlikely to be popular with children and definitely not with teenagers thank goodness. Many bars and restaurants near to our hotel have closed probably because they couldn't compete with the hotel! The food in hotel was so good we didn't eat out. First time ever!
Entertainment in the area was very limited and catered for very mature customers. Basically it was the odd singer and football on tv. The was rocky and unsuitable for children.
Golf Del Sur is a quiet family resort. It has plenty of bars for entertainment and plenty of places to eat. It is a chilled out resort - don't expect the noise and discos of playa De Las Americas.
No beach and no real points of interest. Few nice pubs which our teenagers enjoyed.Fantastic bus service to lively places so this means the resort is very quiet which suited us.Highly recommend this area for peace and quiet. We are not golfers so have no opinion on facilities for that particular recreation.
Golf Del Sur is a very quiet area of Tenerife surrounded by golf courses and residential areas. There are a few bars and restaurants (with an Irish Bar nearby) and it is a great place for a relaxing holiday.

There isn't much beach and what there is isn't brilliant but all the hotels have excellent pools and poolside facilities should you wish to spend your holiday relaxing in the sun.

There are many excursions and trips (some of which I will mention on the forums) but if you get the opportunity I would definitely recommend a whole day trip to Loro Parque and for a different evening I would recommend the Medieval Night at the Castillo de San Miguel.

If you are self catering, rumour has it that the supermarket in neighbouring San Blas is cheaper than Golf del Sur but as we were half-board we didn't need to find out.

Overall a definite recommend if you want a relaxing holiday.
The area we stayed in was a bit quiet, but that's because we were out of the main season. However, there seemed to be lots of restaurants and local shops to browse around and a few bars here and there.

The 'beach' near our hotel was tiny and rocky. i think to get to a better and bigger beach, a taxi/coach is required.

It's a small area which seems isolated fromt he rest, but it's clean and tidy and perfect for those wanting to stay away from the roudy places in Tenerife.


Golf del Sur has come a long way since we first started visiting here. There are many fantastic places to eat, and our favourite restaurants are behind the main square San Blas, and there are also many restaurants located on the harbour looking out to the new Marina. There are picturesque walks, golf,and we even had a great family day of bowls at the Winter Gardens apartments weekly barbeque. It is a very clean resort and is a great for a relaxing holiday however the busy nightlife of las americas is only 10 mins away. we are looking forward to our next visit.
I think the resort is still very new and I would like to see it in a few years, it isnt for any one who wants loads of discos and reetative shops. Volcanic beach, so can be rocky..
the resort itself is clean, and quiet although lots of building work going on. Not much hapens in the evening, a few bars & restaurants but very quiet.

No beach.
This resort is a 25 euro taxi ride from the nearest entertainment centre.

There is NOTHING to do especially for children.

Beach is just rocks and very dangerous


AVOID AT ALL COSTS
Location
View Larger Maps
Other popular destinations