Hotels in Puerto de Santiago, Spain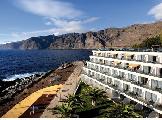 2
of 7 hotels in Puerto de Santiago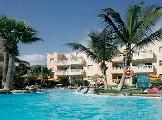 6
of 7 hotels in Puerto de Santiago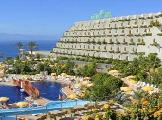 3
of 7 hotels in Puerto de Santiago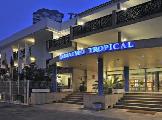 7
of 7 hotels in Puerto de Santiago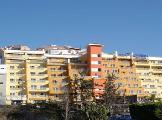 4
of 7 hotels in Puerto de Santiago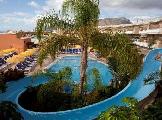 1
of 7 hotels in Puerto de Santiago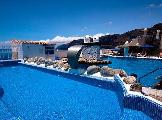 5
of 7 hotels in Puerto de Santiago
28 Reviews
Traveller Rating
Excellent

2

Very Good

5

Good

16

Average

3

Poor

2
Review Overview
Eating Out

Nightlife

Beaches
Very quiet, very pretty suitable for families with small children.
not any clubs or bars to speak of. the beach was black sand but very clean
Resort was very clean. The resort entertainment was 1 very small noisy packed pub. Didn't really go out of the hotel as everything was so far away. Don't know what the beach was like as we lazed around the pool most days. Would definately visit this hotel again but think we would hire a car next time.
RESORT CLEANLINESS I do find that the area needs to be cleaned up somewhat, there is a lot of dog poo to dodge, it's very annoying, particular bad on the side roads up the hill when walking to restaurants.
RESORT ENTERTAINMENT Not much at all, Route 66 has the same band in there 6 days a week and you don't mind seeing them once whilst away for a couple of weeks but not every night. Not much else really.
I have a timeshare in the Los Gigantes area so I do come here anyway every year, still love the area, just wish their government would clean up the paths a bit.
This is a very quiet resort and looks like getting quieter as the hotels are all inclusive in the main and taking away business from the few bars there. Not a bad resort but not for stays longer than a week.
Not much to do and there is a small beach 10 minutes away . No decent resturant near to hotel but the food was excellent anyway. A little scruffy in places but on the whole quite good .If you never get out and about then it's perfect, it you want something different so see you need a car like we did . i would got north of the island if i went back as the south has little in culture or sight seeling to offer
A quiet area close to Los Gigantes. Not a great deal of life at night, but a few bars and eating places.
Nice sea front walking available in each direction to Los Gigantes or Puerto Santiago & Playa Arena, which are all pleasant places, with black beaches. The later having the best & most popular beach.
All these places were very quite especially on an evening.
This place only has a handful of shops and a couple of small bars so not mauch entertainment, The beach was fine however the sand is black. I loved this resort as you could walk around without anyone trying to sell you anything. I think for us it was perfect but I have rated this on what there is or others.
This is a well kept resort and a lot of effort is put in to keeping it that way.
The shops are both the usual holiday shops selling gifts as well as the usual electronic shops you find on holiday in the Canary islands.
You also have some quality shops selling perfume clothes etc.
The area is quiet at night and the restaraunts oppersite the hotel are shut by 23.30 mixture of Mexican / Chines / english / Spanish food on offer.
The beach is rock directly outside the hotel and is a good place to swim as the rocks form a protective area to swim in and a black sand beach next to the harbour in los Gigantes 10 minutes away.
local buses can be used and the cost is reasonable to get to other resorts.

Location
View Larger Maps
Other popular destinations