Hotels in Albir, Spain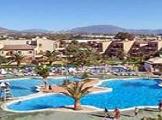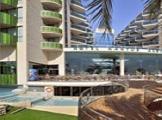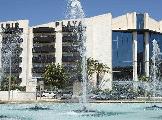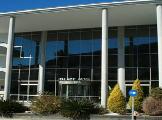 21 Reviews
Traveller Rating
Excellent

3

Very Good

9

Good

8

Average

1

Poor

0
Review Overview
Eating Out

Nightlife

Beaches
resort scenic and clean , beach pebbles lovely promenade and coast walks would visit again
The resort of Albir is nice and peaceful although Altir just up the coast is nicer. There are a good rage of restuarants.

The beach is mainly shingle and the sea is quite choppy all the time.


There are many good supermarkets in the resort and the prices are reasonable.
Although the resort isn't overly large, there are many restaurants, including quite a few Chinese, an Indian, Argentinian, Tex-Mex and others... there is also a McDonalds about 10 minutes walk away.
The beach is about a 20 minute walk from the apartments and would be great, if only it wasn't pebble and shingle.
Nightlife seemed to be more hotel based and also in a handful of bars and restaurants ... it definitely couldn't be called lively, but then Benidorm is only a 15 minute taxi ride away!
You can take a relaxing 2 1/2 mile stroll to the nearby resort of Altea, via the walkway alongside the pebble beach. Altea is very much a Spanish resort and working town and is actually quite busy. Alternatively, you can jump on the no. 10 bus outside the apartments and get to Altea for 1 euro. At the same bus stop (and for the same amount) you can get the bus going the other way to Benidorm, which is approximately 5 miles away.
We spent an enjoyable day at Terra Mitica theme park - we went on a Monday, which was a good move, as it wan't too crowded. In fact the longest we had to queue for a ride was 10 minutes. The park itself is quite expansive and is based on 5 lands .. Egyptian, Greek, Roman etc and there are a few hairy rides there to say the least, to satisfy a seasoned adrenalin junkie, as well as fun water based rides, carousels etc... very enjoyable. Entry is 32 euros for adults and 25.5 euros for kids. However, the reps in the hotel have special deals and we paid a total of 87 euros for 4 of us and also the privilege of not having to queue at the main entrance to the park.




Albir is a pleasant little resort very quiet ideal for families or couple who just want a quiet relaxing hoilday. Lots of nice places down by the seafront for a meal and reasonable prices.Beach was pebbly and we didnt go on it at all as we much prefer to hang by the pool but the whole beachfront was very clean.We were staying a bit away from the front at the albir gardens so we tended to stay close to there, but we found the few bars and resturants nearby perfect for what we wanted. I must mention the New Regent for its lovely food and excellent service and the Dubliner for its breakfasts and freindly staff oh and nice beer as well.
Albir is a quiet resort no drunks throwing up at every corner and attracts the older couples as well as young families. The pebble beach may not suit everyone but its nice to relax and not feel your among the crowds at the January sales. 2 loungers and the shade of a canopy cost 11 euros for the day. It`s a nice area with the hills on either side and the view across to Altea and Calpe. There are lifeguards on the beach and areas set aside for football, volleyball and childrens play areas. In the evening there is a small craft market. The front has some bars and eating places. The town, or village to the locals, has enough bars and cafes but don`t expect blaring music or late night karaoke its all very low key. 1 euro takes you to Benidorm on the excellent bus service or return on a late night taxi for about 10 euros. The locals are very friendly and there are a lot of English residing here. There is also a number of Norwegians and many Dutch all very friendly we found.
The walk to the lighthouse is worth the effort, there`s a proper road but no unauthorised traffic.
Changing money is best done in Benidorm unless you are using an ATM as the rates are poor by comparison.
There is a cricket pitch and the team plays in a local league, this also doubles as a 9 hole golf course.Good places to eat out inlude Country Ribs,on the front, The Chinese at the side of the Kaktus Hotel with menu of the day starting at just over 4 euros, including a drink, And Very Good Fandango in Calle Pau Casals which I have reviewed in the restaurant section of the Costa Blanca forum.
Sunday lunch at Porters was very good but you may have to book and Hepburns became our local for the 2 weeks they have bingo on Wednesdays and a Quiz on Fridays. It`s air conditioned, and proper coffee for 1 euro, as well as a pool table, dart board and outdoor seating. The eateries either side of it are very reasonable but the names escape me.
We will go back to Albir probably only for a few days but this year we wanted somewhere quiet in a nice hotel and despite the negative points of the Kaktus this resort delivered.
By the way a few looki looki but not a pest and no touts.
Albir as a resort has been voted one of the top resorts to live in and you can see why. The cleanness of the streets are worth seeing to be believed.

This makes for a very pleasing and enjoyable holiday.
The bars are in plenty to have that cool drink and watch the day go by.

There are many eating establishments for all tastes and flavours. A favourite of ours and the kids was the American Diner for great food and hosts.

There are plenty of chinese for those who like oriental food.

The beach although very clean was not sand and made up of shingle and pebbles.

All in all a very good holiday from a very good resort.
Back next year.
generally clean not to many bars etc but enough pebble beach, close to benidorm
Albir itself was a quiet village with supermarkets, restaurants and a few shops. Buses were very good outside hotel every half hour and it takes 15 minutes by bus into benidorm. We went in most nights to bendidorm but sometimes we went in twice a day if we went to beach earlier in day.(lavante beach was lovely).

Albir was very nice. Quiet and still qiute Spannish. The beach was fantastic - excellent for snorkelling. Some very nice places to eat. The steak house on the front was very good value.
Location
View Larger Maps
Other popular destinations