Hotels in Islantilla, Spain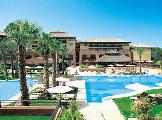 3
of 3 hotels in Islantilla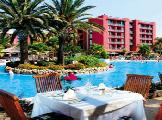 1
of 3 hotels in Islantilla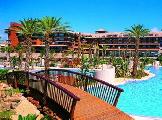 2
of 3 hotels in Islantilla
16 Reviews
Traveller Rating
Excellent

0

Very Good

13

Good

3

Average

0

Poor

0
Review Overview
Eating Out

Nightlife

Beaches
Islantilla is a clean and spanish resort. Very few british there - may not suit some, but we loved it. Five minutes walk along the lovely promenade is the Commercial Centre with bakery, supermarket (very reasonable), clothes shops, pharmacy and restaurants and bars. Plenty of choice for food. Good for children who like their pasta etc. 20 minutes walk is Islantilla itself. Promenade goes on for miles. Lovely to walk along. Market at Islantilla on a Tuesday - highly recommended. Very reasonable prices. Not directed at tourists, but the spanish so some real bargains. Beach spotless. Cleaned every day. Plenty of watersports going on if you want to join in. Entertainment is really just bars and restaurants. No night clubs. Suited us fine. There is a small cinema at the Commercial Centre.
small but nice the beach bar's are good value 2 euro's for a pint 1 euro for a coffee
The prom out side the hotel was nice about a mile walk on both side of the hotel. The beach was great clean and so long i guess about 6 miles wow yes 6 mile's long on both sides of the hotel. Mind you the resort starts to close down the back end of september
We thought this resort was potentially lovely. The beach was vast, the water was calm enough to swim in. The weather was glorious. During the day we were very happy holidaymakers.

The resort became quieter during evening as the week progressed. Resort seemed to be closing for winter and there were definitely less holiday makers around.

Shopping opportunites are very limited in resort.

We found food throughout resort to be overpriced and disappointing.

We felt some reluctance to our presence in restaurants etc. There are a lot of Spanish people at this resort, which at first I thought was great. When we tried to speak Spanish, staff appeared derisive. I think the Spanish people want to keep this lovely piece of their country to themselves. I can understand that, given the way some resorts have gone. However, as they do invite British tourists I think they should welcome them. We are a quiet couple, not loud and brash people and are not used to being treat like this.

Although this coast is outstandingly beautiful, we will not be returning to this resort because of the very lukewarm reception we received.


The entertainment mostly hotel based or in the commercial centre which was about 400 ms from the Oasis. Nightlife is low key in the resort. People don't start going out for the evening meal until 9.30 pm, its such a different lifestyle, we enjoyed it! Once we had finished our meal we would walk back along the promenade. The commercial centre is full of life, whether it being shops, ice cream parlours or restaurants. There are stalls along the promenade where local goods are sold.
Resort was a bit on the quite side with little to do for teenagers, but was OK for a week.
Food quality let it down a bit as the Chinese and upstairs Italian restaurant food was very poor.
The food and staff at the Spanish restaurants below these were much better though and at a push there was always Burger King which was in fact a lot more expensive than here!
Everywhere here felt safe even the Tuesday morning market about 20 mins walk from hotel.
All in all, had a great holiday with wife and two (9&5 yrs) children and would probably go again.
Islantilla is a lovely resort, purpose built with families in mind and populated mainly by Spanish and Portugese. It boasts a variety of restaurants, shops and tapas bars. There are so many places to visit from here...Cadiz, Jerez, Seville, Morocco, Portugal!!!!
At this point, I would really like to say how much we enjoyed visiting these places...except...we didn't leave the resort!! Oh, how lazy but we came looking for a relaxing holiday and that is exactly what we got!! Our choice, but lots of touring, golf and wonderful places to see!! (We WILL visit next time!!)
Islantilla where we stopped was a very quiet and clean place you couldn't fault the resort at all, if you like walking then this area is for you, no hills very flat. the locals all meet up in the local commercial centre in the evenings and then onto the bars along the sea front. the beach is excellent for all ages.
The resort is very Spanish, few English which was nice. It was very clean and modern and there is a lovely beach front walkway from the hotel to the "Centre Commercial" about 5 minutes walk. There are lots of lovely shops, restaurants and a small but very well stocked supermarket that stays open until 11pm.
The Spanish don't tend to eat before 9pm and so this is the busy time, however we never had any trouble finding somewhere to eat. Try the "Montideto" restaurant on the front, a "filled roll Tapas" place which is good.
We also used the tourist train to go to nearby La Antilla, not as nice as Islantilla but there is an excellent Italian restaurant "La Pui Bella" there.

All in all Islantilla is a lovely resort and the hotel Oasis is just right for families with children under 16 but if you're after busy nightlife with lots of bars and English food then look elsewhere because you won't find that here.
Hope that helps.

Smokers buy cigs at the airport, they aren't available in to buy in any supermarkets ,we were told that there was a tobacconist in islantilla but we couldn't find it.

the main shops in the resort were about a 5 min walk from the hotel along a beautiful promenade they consisted of a few boutiques /sovenir shops.

No nightclubs in the resort ,there are a few cocktail bars the staff spoke better english than at the hotel and were very welcoming .

Alot of fish restuarants in the complex and we did find a great chinese and Italian - for kids there is a burger king !

English isn't spoken alot and we didn't find this a major problem until we had to visit the pharmacy for prickly heat , so its worthwile packing some medecine/first aid materials to cover all eventualities!

The resort got very busy at the weekend with spanish families .

I will return to costa de la luz it's a very beautiful resort we had a blissful holiday !
The resort was quiet (it being December) but there was a shopping complex about 5 minutes drive away with limited shops, some restaurants (including Burger King!) and some bars. Beach lovely clean and nice sand. People friendly.
Location
View Larger Maps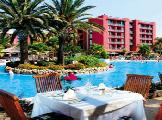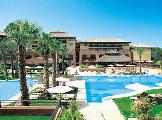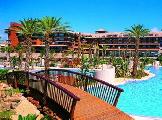 Other popular destinations