Hotels in Estepona, Spain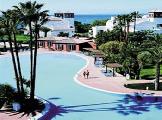 4
of 5 hotels in Estepona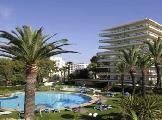 3
of 5 hotels in Estepona 2
of 5 hotels in Estepona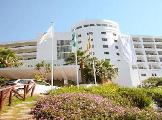 5
of 5 hotels in Estepona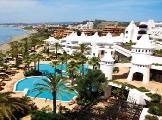 1
of 5 hotels in Estepona
17 Reviews
Traveller Rating
Excellent

1

Very Good

4

Good

7

Average

4

Poor

1
Review Overview
Eating Out

Nightlife

Beaches
the resort was mostly closed as it was february and really was only local bars that are open all year round and frequented by locals and ex pats.
in saying this they all had local character and were very friendly.
We stayed in the hotel mainly which is situated near to the busy coast road but we are led to believe that there are not many bars or restaurants in the vacinity. We were also told that there is a lot of building work going on at Estepona so we gave that resort a miss....however Puerto Banus and Marbella a short distance away are lovely.
estepona (15 min bus ride) is hyped as posh.
it is not!
not a lot of shops, poor bars and restaurants.
good beach, that is all i have to say.

fawnie
Estepona nice promenade, play areas along it for kids. Few Bars and restaurants around front and streets. Few shops and a quite nice marina area but it's not a buzzing area if thats what your looking for, but nice for families. Go to Porta Banus if you want to shop we thought that was lovely but we also went to the Market there and didn't find this an enjoyable experience. Wouldn't advise you go with kids,pushchairs or wheelchairs its uphill and very packed in and very, very crowded and it only sells the usual tat which in many cases could be bought cheaper in the shops anyway. Hotel bus service very prompt and efficient and doesn't hang about so be warned.
For low season, the standards of available activities and beach were very good.

I could not say the same of First Choice Represenatatives. They were lacking in local knowledge, gave us incorrect information about the hotel and local transport. We are still awaiting welcome packs. The transfer rep also gave us incorrect information and transport was badly organised. This really let their Company down. We were also travelling First Choice "Premium" Service...????? Don't know what was premium about it. Transfers to and from resort were badly organised and took longer than the flight (which was excellent 5*).
Location is by several golf courses but also only a 5 minute walk through a conservation area down to the fabulous kilometers long sandy beach with beach bars and some excellent restaurants dotted along.
We all really liked the resort, gardens and all four pool areas very clean and tidy. Plenty of places to chose from to eat or drink during the day. Loads of sunbeds and staff very friendly.

The beach was a bit dirty and pebbly, but that's not the hotel's fault!
Estepone itself is fantastic by day, but we went in one evening for a change and found it was "closed", not a lot going on even around the Marina area, quite disappointed, the beach is great and a lovely promenade to walk along, certainly would go again.
Estepona Port is quaint, with many bars/restaurants and a pretty port.

Benhavista is amazing, but you need a car. Restaurants up there are fab. Beach at estepona is very boring with lots of large pebbles. Not the golden mile that is reported.
The resort was always kept spotless, people cleaning all the time

Entertainment was minimal, and if you dined late you missed the show at 9-10, but that I suppose is choice.

The beach was fine sand but very pebbly when you reached the waters edge, and also in particular this year was swarming with tiny jelly fish, so unfortunately was not safe to go in for a swim.

Would definately go again, to this resort.
Location
View Larger Maps
Other popular destinations