Hotels in San Pedro, Spain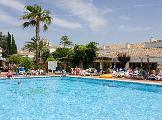 1
of 1 hotel in San Pedro
30 Reviews
Traveller Rating
Excellent

0

Very Good

3

Good

10

Average

11

Poor

6
Review Overview
Eating Out

Nightlife

Beaches
San Pedro is a bit quiet for our liking - it seems a bit commercialised rather than "touristy".

The beach is shingle - sore to walk on and you have to go over some serious pebbles to get into the sea.

Close to Peurto Banus which was fantastic.
apart from the hotel and a couple of bars you are not near anything but a short taxi ride away in any direction either takes you to San Pedro or Porta banus the latter one is well worth a visit but can work out quite expensive as it it where all the posh people park their boats lol if you want to buy sleeves of cigs go into san pedro as we could not find 1 tabac shop in porta banus and they dont take english money either
We never went out of hotel for entertainment so unable to comment
As we were out exploring most day we did use beach but when walking past seemed to be OK.
Town was a bit of a walk from our Hotel but did seem to be a nice place, the town square was great to sit and people watch and seemed popular with locals.The town seemed a bit more spanish than Puerto Banus
Not yet been built upto a tourist spot, which was lovely. Quite large town with plenty of shops, bars and restuarants. Beach ok.
There is absolutely nothing in the area except for a supermarkt,shop and a couple of pubs.Taxis into the nearest place,San Pedro,cost between 5 & 6 euros but once you walk up the main street thats it.There is a massive market on thursdays and its very cheap.
We hired a car for 3 days and went to Gibralter twice otherwise I think we would have lost our sanity
The resort is very quiet but if you take a short stroll towards the beach there are some beautiful houses to be seen on the way. The beach is clean enough but is mostly shingle and paddling in the sea is not an easy thing to do as it gets deep very quickly. There are a few beachside restaurants which mostly serve fish dishes.
The resort was actually San Pedro and not Marbella as we thought we were going to!!!! We had to catch a bus for a 15 minute ride into Marbella. I would of preferred to have been staying in Marbella because there's so much more to see and do. Although we couldn't really travel to much because we had taken our grandson with us, and he was so good walking to Puerto Banus beach every day in that heat our actual beach in San Pedro was very stoney. But we did have a great time.
The resort didnt have a lot of entertainment at all, we saw this atrocious Elis impersonator one night in a bar just outside the hotel. It is a very Spanish area with lots of spanish bars, which I like but some people dont. got the bus to Gibraltar one day which was good, otherwise just strolled around the resort and in to Puerto banus. the main road you are based on is like a death trap to cross as well.
on our journey from the airport to our hotel we traveled through lots or towns which looked like you expect a holiday place to look like. Arriving in San pedro was a bit of a let down and did not improve the longer we stayed there.
The area is very quiet, come out of the hotel and walk up to the main road, turn right and your heading towards Port Banus..(you have to see the boats - there is major money parked in that harbour) turn left and your heading towards San Pedro (shops and Market there). Turn sharp right coming out of the hotel and its a fair pleasant walk down to a beach area, not much of a beach though, being developed at the moment but further along to your right it has already been developed with course gritty sand but all I can say about it the area is - its being developed so dont expect too much.

There is about 3 bars close by if you get fed up in the hotel, you can hear Spanish Elvis sing in the bar directly opposite he's actually very good. And the drinks in there are enormous. You take your life in your hands crossing the road... so be very very careful as this is the main road in and out of Marbella.
Location
View Larger Maps
Other popular destinations